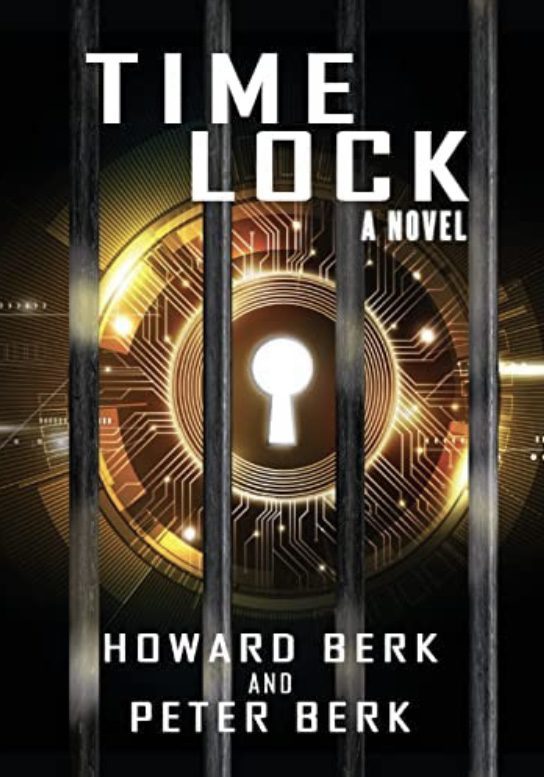 Rating: 8/10
Synopsis
With crime rampant in the near future, the President authorizes a controversial program: TimeLock, a cellular acceleration process that instantly ages prisoners the total number of years of their sentence. In other words-three strikes and you're old . . . very old.
But what happens if you're innocent?
Falsely convicted of murder, 23-year-old Morgan Eberly is sentenced to be aged 40 years in a TimeLock capsule. When a riot interrupts his processing, Morgan–now 43 years old–manages to escape.
With powerful forces on his trail, Morgan enlists the help of Janine Price, the FBI agent who arrested him. Together, they investigate the murders of ex-prisoners who were transformed by TimeLock and soon discover why Morgan is certain to be next.
Can Morgan and Janine unlock the truth about TimeLock before it's too late?
Review
TimeLock is a high-octane action thriller with a classic feel, reminiscent of Michael Crichton or Tom Clancy. It's familiar, but in all the right ways.
The central concept is brilliant. Criminals no longer serve out their sentences in years, but they go through a machine that ages them — in essence, providing instant justice. If you get a 40 year sentence, you go from being a twenty-year-old to a sixty-year-old in an instant. Enter Morgan, a genius kid who's framed for murder and sentenced to lose decades for a crime he didn't commit.
Morgan is likeable and resourceful. Most of his jokes land. His efforts to clear his name pull you along for the ride well enough. His arc is neat, and he's good company. As is Janine — she's the FBI agent who's persuaded into helping Morgan. She's strong, tough, and fearless. I would have liked to have spent more time with Janine through the story.
The novella is tightly paced, and there's not a dull moment. It's lean, and it's easy to read, and it builds a lot of suspense in a short time. The introduction is particularly engaging, with an absolutely killer prologue that sucks you in right from the start. The romantic sub-plot felt a little rushed to me, but aside from that, the story remained believable and the pages turned easily. 
Reading TimeLock, I felt like I was watching a movie which I know I've seen before, but can't quite remember. It would translate onto the screen seamlessly, and it's very visual and easy to imagine.
The chapters are short and punchy, and they hit all the beats you expect them to — corruption, conspiracies, FBI, presidents, motorbikes, assassins, and a guy on the run who's in over his head. But at no point does it feel like a cliche. There's a really endearing sincerity to the writing which I especially enjoyed. I'd happily return for the sequel.
Overall, TimeLock is a thriller which skims the surface of sci-fi, rather than plunges into it. It circles an interesting premise, and explores ageing in a fresh way. It's a crowd-pleasing blockbuster of a novella, with all the thrills you'd hope for, and a cracking start to a series. One for the ages.