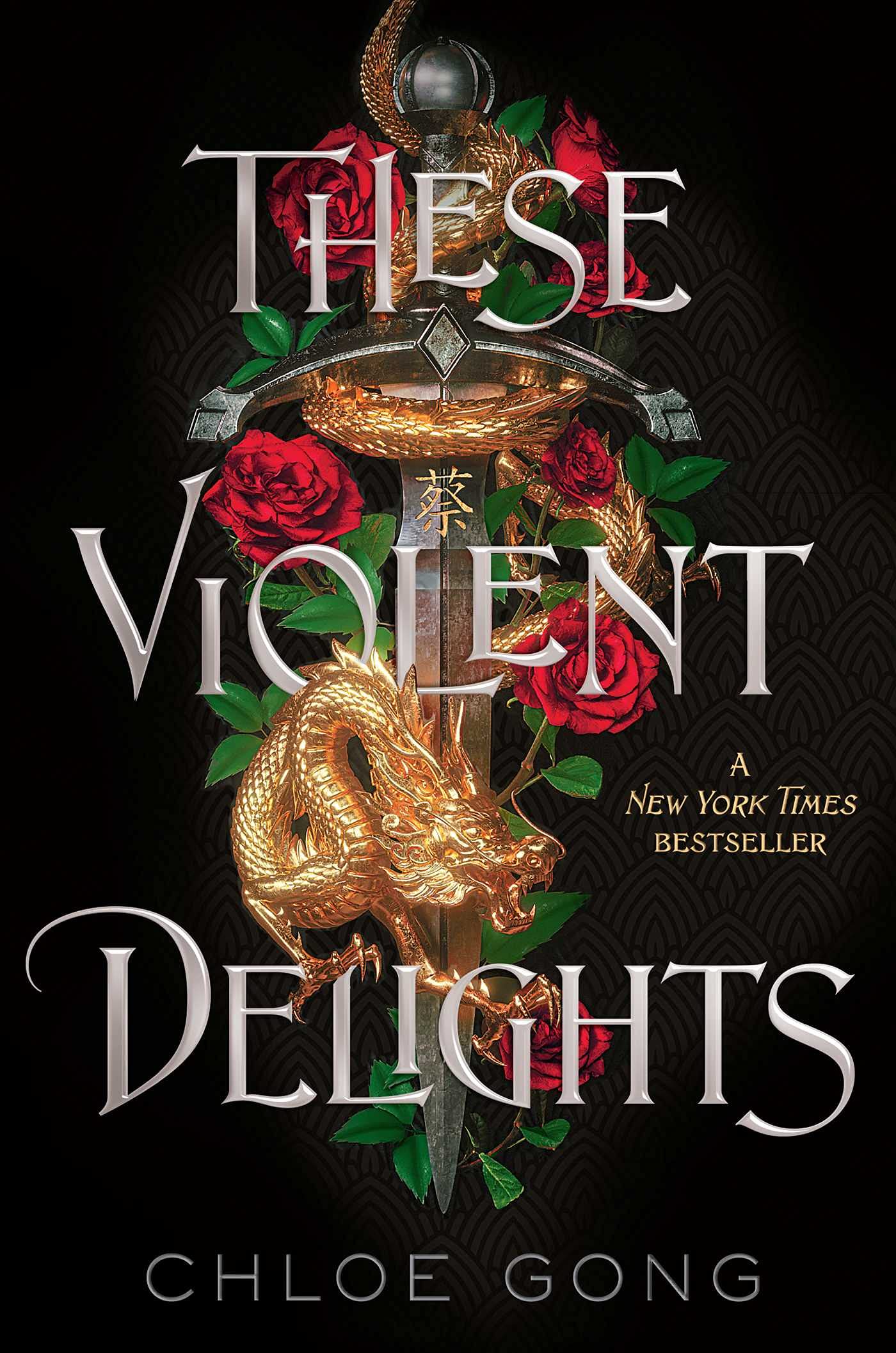 Rating: 8.0/10
Synopsis
The year is 1926, and Shanghai hums to the tune of debauchery.

A blood feud between two gangs runs the streets red, leaving the city helpless in the grip of chaos. At the heart of it all is eighteen-year-old Juliette Cai, a former flapper who has returned to assume her role as the proud heir of the Scarlet Gang—a network of criminals far above the law. Their only rivals in power are the White Flowers, who have fought the Scarlets for generations. And behind every move is their heir, Roma Montagov, Juliette's first love… and first betrayal.

But when gangsters on both sides show signs of instability culminating in clawing their own throats out, the people start to whisper. Of a contagion, a madness. Of a monster in the shadows. As the deaths stack up, Juliette and Roma must set their guns—and grudges—aside and work together, for if they can't stop this mayhem, then there will be no city left for either to rule.
---
Review
Romeo and Juliet reimagined in a 1920s Shanghai brimming with violent gangster mayhem, a mysterious monster, and a plague-like madness.
"These violent delights have violent ends / And in their triumph die, like fire and powder / Which as they kiss consume: the sweetest honey / Is loathsome in his own deliciousness / And in the taste confounds the appetite: / Therefore love moderately; long love doth so / Too swift arrives as tardy as too slow."
Nearly a decade after taking mandatory Elizabethan-era English literature classes in university, the iambic pentameter of William Shakespeare has crept back into my life. Unexpectedly though, it came in the form of Chloe Gong's debut novel, These Violent Delights. Set in 1920s Shanghai, this tale of star-crossed (ex)lovers twists a knife into Shakespeare's famous tragedy—it weaves familiar story beats with unexpected turns as Roma and Juliette, the two heirs to rival crime families, navigate intense hostilities, foreign colonizers, a strange and deadly contagion, as well as their past romance. As tension and chaos in Shanghai builds toward a fever pitch, the two become entangled again in ways that fuel the story (to both good and middling results). Question is, to what end? The above warning of Friar Laurence to Romeo in Romeo and Juliet rings ever true: such fiery delight—a connection consumed by fire and powder—is likely to end in disaster.
In order to set the scene, there are two major players connected to two major families in Gong's gang-ridden version of Shanghai. First, Juliette Cai, daughter of the Scarlet Gang's leader, and the successor to one of the most powerful gangs in the city. She has returned to Shanghai after four years in the United States, a decision intended to punish and banish her for a disastrous fling with a rival heir. Enter said rival heir: Roma Montagov, next in line to the White Flowers, a fearsome Russian family and enemies of the Scarlet Gang. This conflict between the two gangs is the heart of These Violent Delights, pitting the Shanghainese Scarlets against the invading White Flowers in volatile ways. The city is a powder keg on the verge of igniting, made all the worse by French and British political meddling, greedy and advantageous merchants. Worst of all, rumors of a horrendous creature haunting the Huangpu River spread as a mysterious epidemic infects the city, causing its victims to brutally rip out their own throats.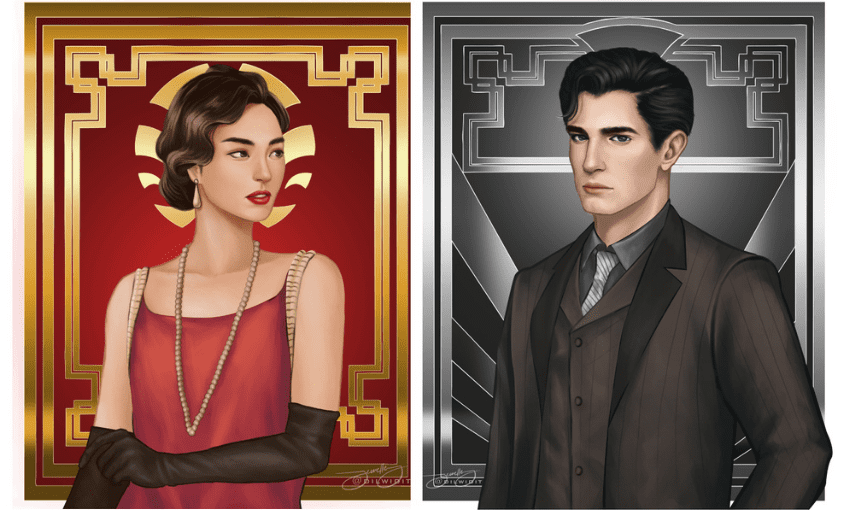 This melding of Shakespeare commentary-critique with gang warfare, body horror and mystery results in a great mash-up of genres and styles. Shanghai itself has a captivating noir-ish atmosphere to it, with turn-of-the-century technology clashing with traditional Chinese aesthetics and values. Unfortunately, there just wasn't enough setting for me to firmly root myself in this Shanghai. I was always craving more, hoping that the world would be fleshed out just enough to pull me in a bit more. The groundwork is there, but more flourish and detail beyond event and character details would have added a lot of richness to an interesting time and place (more descriptions of settings and neighborhoods, the residents and regular folk, diving into a few more locales to immerse me in a time and place). Although, one detail I loved was Gong's use of language, incorporating local Chinese dialects to create a sense of difference, even amongst those from Shanghai or the countryside. That mess of language becomes even more muddled (and interesting) when English, Russian and French get tossed in the mix.
That said, this is a character-driven story through and through, with Juliette and Roma leading the charge as Scarlets and Whites clash, citizens and gang members alike rip out their throats, and ex-lovers finding themselves drawn closer and closer as the pieces of the plague puzzle come together.
Now, I really like Juliette and Roma as POV characters, and as a romantic pairing (albeit a poisonous one). They play off each other well, noticing each other's quirks, ticks and nuances, both physical, verbal and emotional. This is important as four years have passed, their fling turned explosive. Now that their paths cross unexpectedly, it makes for engaging tension. Gong also does a good job of sprinkling the outcomes of their past fling throughout the narrative, giving Juliette and Roma depth while also revealing a lot about their outward and inward personas. They are both morally complex individuals, with troubled pasts and prominent roles in gangster families that challenge their present choices. Unfortunately, their relationship does fall into some cliché traps, with occasionally cheesy, dramatic dialogue and moments of romantic intensity that left me chuckling more than rooting for them. This is technically a Young Adult book, with a love triangle element and many other YA trappings—but the overt violence tells me otherwise.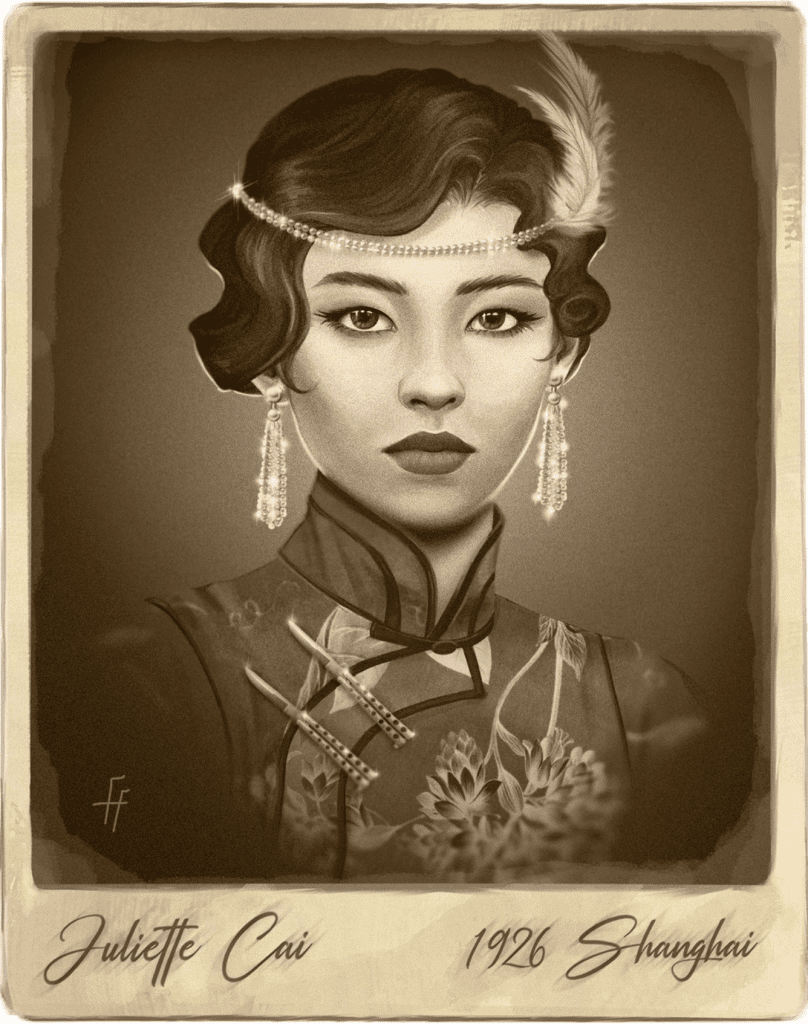 Romance aside, Juliette and Roma carry this novel, their doomed romance balanced by struggles with family, inheritance and the heft of expectations that come with that. Thankfully, they are also accompanied by some pretty great secondary characters. Juliette is rounded about by Kathleen and Rosalind, fraternal twins from her mother's side of the family. Rosalind is a fairly one-note character, forgettable and a bit dramatic. Kathleen on the other hand, is more complex, perceptive and troubled by a fascinating secret—but there's a lot left unsaid about her by the end that I wanted more. (Another good hook to get me to read the next book, but still disappointing.) But it was Roma's crew that I really gravitated towards, with the charming buddy cop vibe of Marshall Seo and Benedikt Montagov. There's a playfulness between them, almost like teasing siblings, but also an underlying sexual tension that made their scenes more impactful and nuanced. But, like Kathleen, I felt like I was left hanging by the end, knowing there was more to come but just not getting it in this book. (Sequels!)
Despite the great core cast and their trajectory throughout the book, I was left disappointed beyond them. There wasn't as much depth as I would have liked to either the Cai or Montagov families, especially in regards to the intense, honor-driven hierarchies of both households. The leaders of each family, for example, didn't come across in any way worth thinking about, and only one of Juliette's family members (her cousin Tyler) proved to be a compelling foil for Juliette. The foreigners in Shanghai are also a bit bland, relegated to easy roles befitting the anti-colonialist themes of the book—without enough depth to truly challenge those themes either. Speaking of challenges, the villain(s) and the twists involved were either a bit too obvious or tangled, enough to decipher things a step or two ahead of the characters. This affected the pacing at times, but I was overall entertained and satisfied with how that all played out. Especially with how gory and delightfully evil things get by the end, even though it finished on a massive cliffhanger.
All that said, These Violent Delights was a book I had zero expectations of going into it, and I came out thoroughly impressed. Chloe Gong's debut novel delivers on most of its promises, bringing together a strong cast of core characters with a great mystery, riveting body horror and a vision of Shanghai that I want to see more of. The book's flaws aside, I found myself hooked to Juliette and Roma as characters, waiting to see how their romance would reignite and ultimately burn, like fire and powder. This is a story rife with drama, passion, betrayal, and these violent delights will most certainly have violent ends. With the sequel, Our Violent Ends, set to release later this year, I can't wait to see how the tragedy unfolds.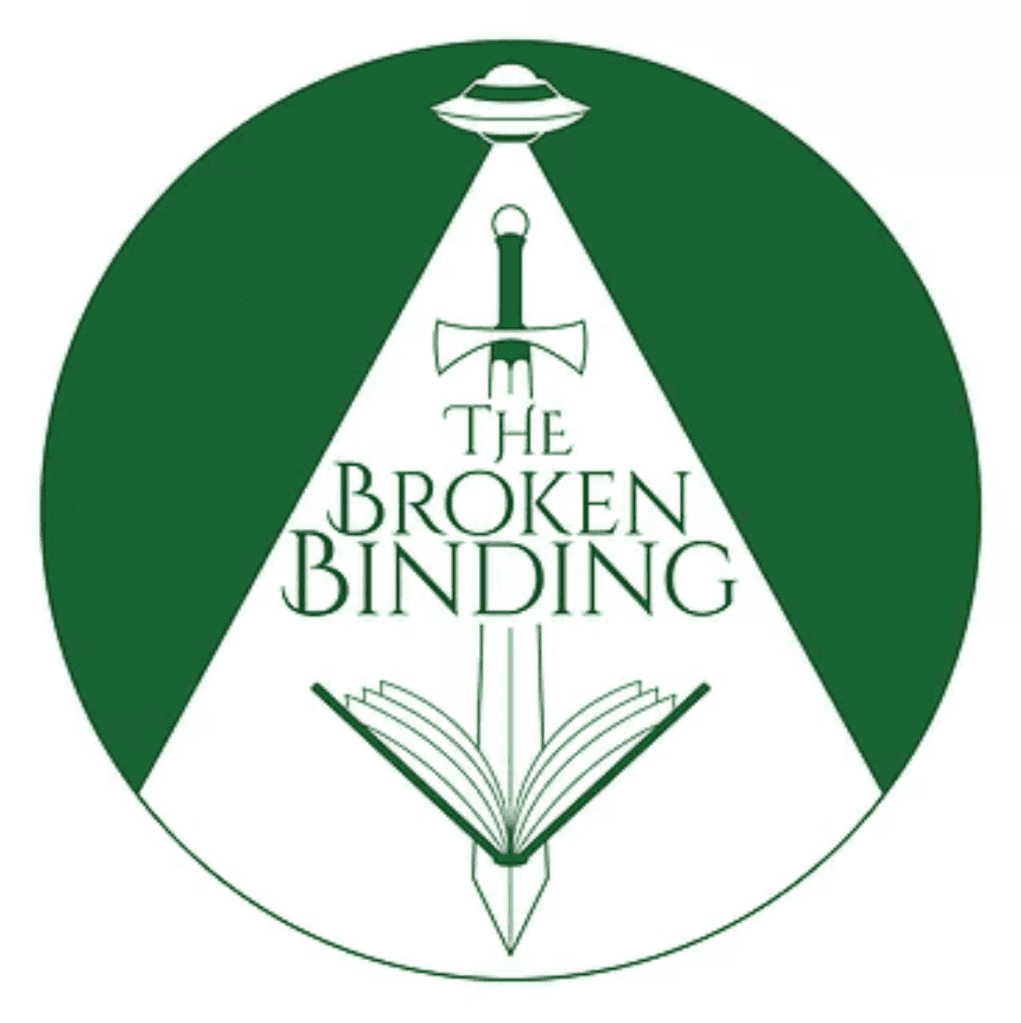 This review is brought to you by the amazing folks at THE BROKEN BINDING. They live to serve all of your fantasy and sci-fi needs, with signed books, reprints and the most amazing gift wrapping you could ever ask for. Make sure to visit them at thebrokenbinding.co.uk and tell them that the FFA crew sent you.