---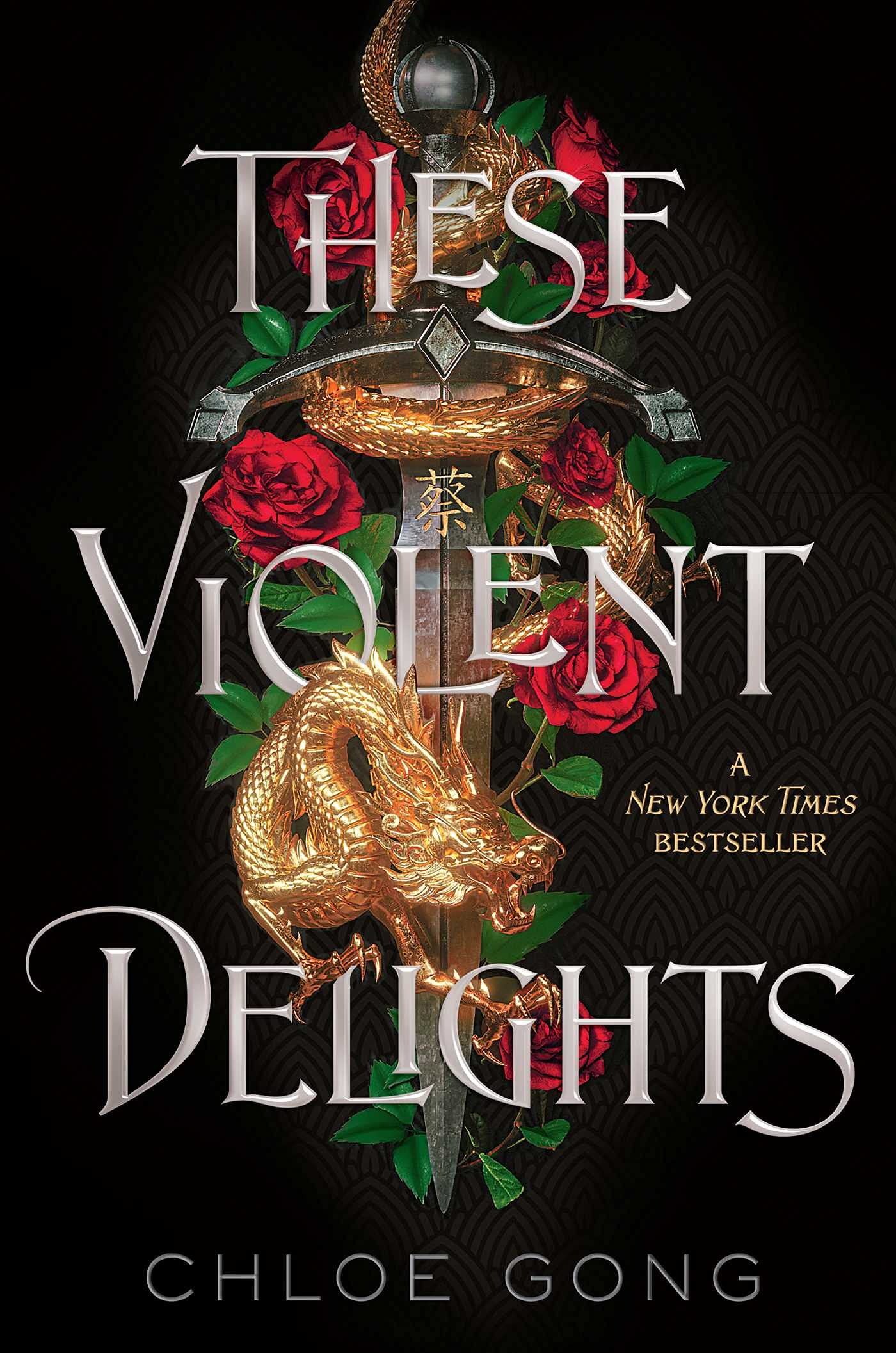 Rating: 9.5/10
Synopsis
The year is 1926, and Shanghai hums to the tune of debauchery.
A blood feud between two gangs runs the streets red, leaving the city helpless in the grip of chaos. At the heart of it all is eighteen-year-old Juliette Cai, a former flapper who has returned to assume her role as the proud heir of the Scarlet Gang—a network of criminals far above the law. Their only rivals in power are the White Flowers, who have fought the Scarlets for generations. And behind every move is their heir, Roma Montagov, Juliette's first love…and first betrayal.
But when gangsters on both sides show signs of instability culminating in clawing their own throats out, the people start to whisper. Of a contagion, a madness. Of a monster in the shadows. As the deaths stack up, Juliette and Roma must set their guns—and grudges—aside and work together, for if they can't stop this mayhem, then there will be no city left for either to rule.
Perfect for fans of The Last Magician and Descendant of the Crane, this heart-stopping debut is an imaginative Romeo and Juliet retelling set in 1920s Shanghai, with rival gangs and a monster in the depths of the Huangpu River.
Review
"You destroy me and then you kiss me. You give me a reason to hate you and then you give me a reason to love you. Is this a lie or the truth? Is this a ploy or your heart reaching for me?"
I was entirely captivated by These Violent Delights. It has gorgeous prose and setting, fantastical beasts, murder, historical attributes, and a broody, slow-burning romance.
Though this is a loose retelling of Romeo and Juliet, this book stands all on its own. I find it hard to communicate WHY I loved this book so much. I found it to be such smooth reading and even the audiobook narrator was absolutely perfect. Roma Montagov is the heir to the Russian gang, The White Flowers. This sounds like a stereotype, right? Gong rebels against that stereotype in her writing, though. Roma is the peaceful of the two. He hates to use his weapons or violence in any capacity and only resorts to it when completely necessary. The violence eats at him and he longs for a day when he can lead with a gentle hand, much to the dismay of his father. Juliette is the heiress to the Chinese Scarlet gang. She is the one to truly be afraid of, as she isn't afraid of violence and thrives in her duties.
"Memories were beastly little creatures, after all—they rose with the faintest whiff of nourishment."
Throughout the book, there's a longing of these two rival gang members for one another. As they work together to find a way to stop this plague of madness that is overtaking their communities, the history between the two is bursting at every seam. It was intoxicating to live vicariously through these characters whose lives are intertwined in violence and love.
There's so much more to this novel than just an enthralling love story. The mystery of the contagion and the monster stalking their communities provides a thrilling storyline to follow. The history of the gangs provides another. There's also LGBTQ+ rep in the other featured characters and a keen outlook on the racism that plagued Shanghai. The way Gong writes, I really cared about all of the characters involved and the burdens they are individually facing.
"These days Juliette," he said, low and warily, "the most dangerous people are the powerful white men who feel as if they have been slighted."
When I picked this up, I wasn't aware that this book has–at times–been marketed as YA. I will agree with those that have said they wouldn't put this in the YA category. The romance is very chaste but the violence may not be suitable for younger readers. This is some stunning adult fantasy in my opinion. The characters are of age, as well.
You will probably know within a few chapters whether this book for you. Recently, I have had a talk with some other bloggers on our preferences, and how our love for either character centric or plot centric books can completely dictate what popular fantasies books we like. I am at heart, a character driven reader but I think I can honestly say that These Violent Delights is as plot driven as it is character driven; a perfect blend! I'm already itching to read the sequel in this duology, which will be out in November. I'm also utterly terrified, as I'm sure we are all wondering just how closely Gong is going to follow Shakespeare's storylines.
---
"Do you not listen to me when I speak?" he answered shakily, his lip quirking up. "I love you. I have always loved you."