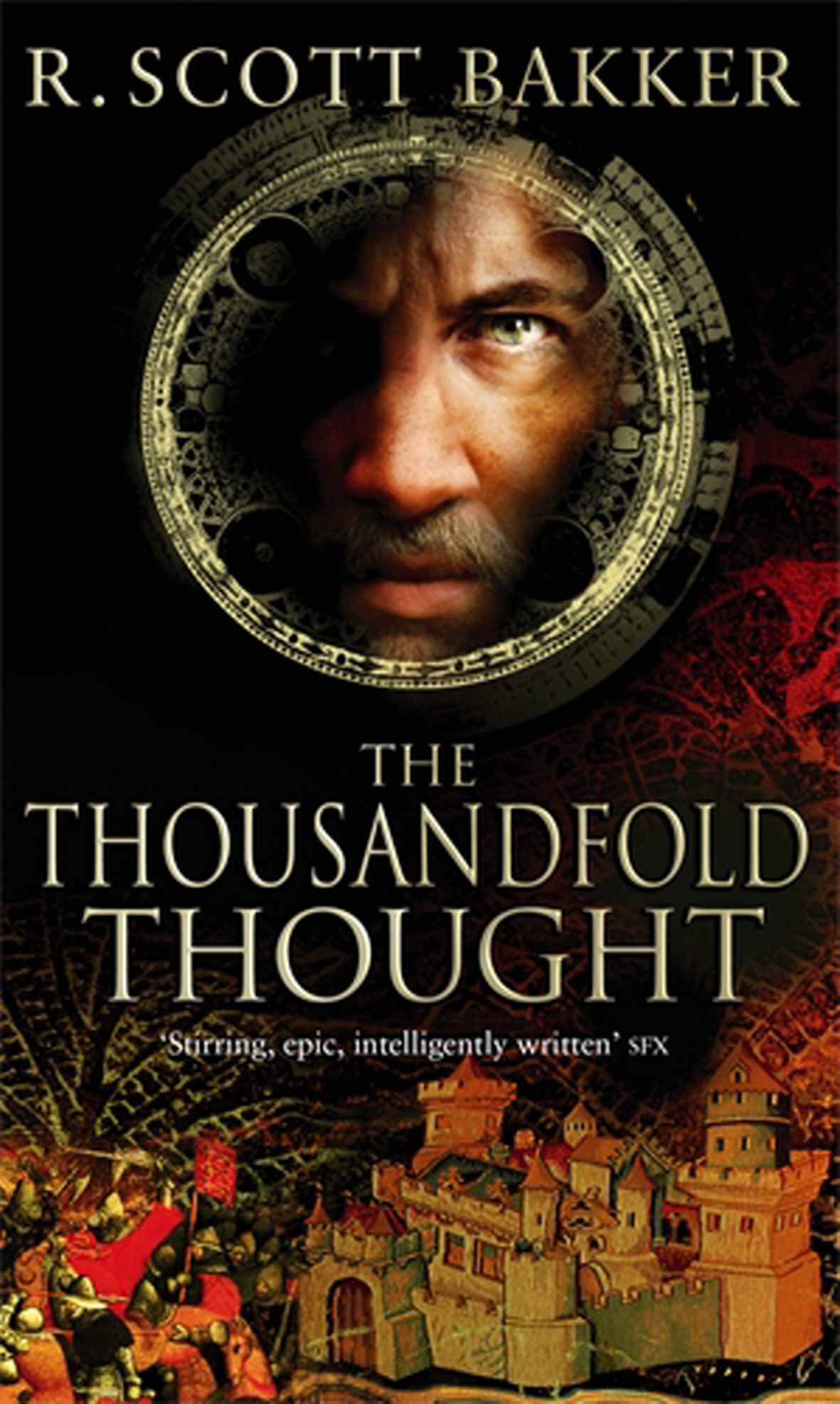 Rating: 9.5/10
Synopsis
The Darkness That Comes Before, R. Scott Bakker's magnificent debut, drew thunderous acclaim from reviewers and fellow fantasy authors. Readers were invited into a darkly threatening, thrillingly imaginative universe as fully realized as that of any in modern fantasy and introduced to one of the genre's great the powerful warrior-philosopher Anasûrimbor Kelhus, on whom the fate of a violently apocalyptic Holy War rests. Bakker's follow up to The Darkness That Comes Before, The Warrior Prophet enticed readers further into the richly imagined world of myth, violence, and sorcery. The startling and far-reaching answers to these questions are brought into thrilling focus in The Thousandfold Thought, the conclusion to The Prince of Nothing trilogy. Casting into question all the action that has taken place before, twisting readers' intuitions in unforeseen directions, remolding the fantasy genre to broaden the scope of intricacy and meaning, R. Scott Bakker has once again written a fantasy novel that defies all expectations and rewards the reader with an experience unlike any to be had in the canon of fantasy literature.
Review
Tears of the Gods, if I could give this twenty out of ten, I would. Holy moly, what an epic conclusion to one of the best trilogies I have ever had the pleasure to read. I'm so glad there are another four books to read from this world.
The Thousandfold Thought is the third book from The Prince of Nothing trilogy. Absolutely brilliant stuff. These books just got better and better as the story continued.
R. Scott Bakker handles this professionally rather than gratuitously. Immersive, dark, beautiful prose, fantastic intellectually stimulating plots and characters that will leave his readers in awe.
The actual depth of this world is truly outstanding. The pronunciation of places, cities, and names of characters to come up with is amazing.
If you love your fantasy, blood drenched with battles, religious warfare, magic, philosophical dialogue right throughout the series. Then this is for you, my fellow book readers.
There are tons of characters that you will love and despise, and I mean you will absolutely hate when you see the dark depths that people in power can go to and the horrors they can inflict on their fellow humans.
Expect plenty of twists and turns with lots of revelations that lead to even more questions as the Holy War finally descends upon its final destination, Shimeh, as Kellhus finally gets to confront his father Moenghus.
The Thousandfold Thought" continues with the Warrior Prophet Kellhus' ascention to leader of the Holy War. Spilts and betrayal and skinwalker infiltration continue to blight the Holy War as they march to obliterate the heathens.
Kellhus has become the all-out leader of the Holy War, but he's also staked his claim amongst the Sorcerors of Earwa with the help of Achamian, as well as a position of even greater importance and significance that leaves all his followers falling to their knees in awe of him.
Dark, Grim, beautifully written, a series that is just so hard to put down, I can't highly recommend this series enough. Check it out. You won't regret it…..😁🔥🗡🖤💀