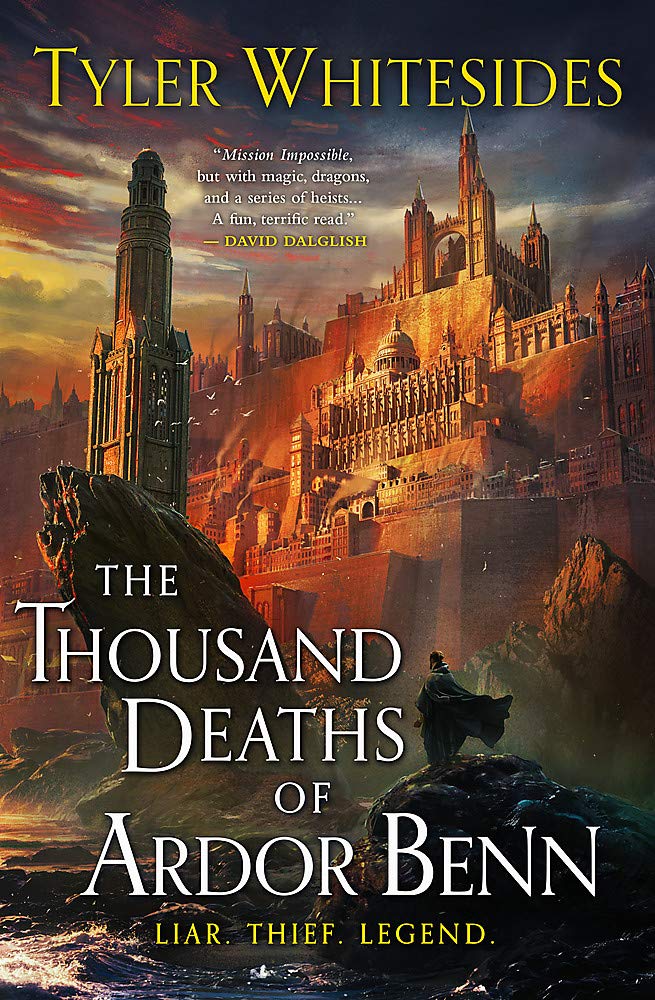 Rating: 7.5/10
Synopsis
Ardor Benn is no ordinary thief – a master of wildly complex heists, he styles himself a Ruse Artist Extraordinaire.
When he gets hired for his most daring ruse yet, Ardor knows he'll need more than quick wit and sleight of hand. Assembling a dream team of forgers, disguisers, schemers and thieves, he sets out to steal from the most powerful king the realm has ever known.
But it soon becomes clear there's more at stake than fame and glory – Ard and his team might just be the last hope for human civilization.
Review
If you love a good ruse, this is the book for you.
Almost half of the novel describes how Ard and his crew try to steal the king's insignia. The plan goes completely off the rails. For here, two of the crew's own creations help them transform into entirely new people, giving them identities that don't suit everyone in the crew. After the paths for the ruse are gradually initiated, the book takes a turn, develops more and more into an epic adventure in which these two themes are so seamlessly intertwined that here you are not only reading a good thief story, but also a real adventure in which there is also a fight or two. And what, of course, must not be missing on this journey? The dragons!
"The night was red, bathed in a mist unholy light. The moon - that crimson orb gazing down like the giant blind eye of a moonsick soul - filled half the sky as it rose above the eastern horizon."
And it is precisely these dragons that offer a completely new and somehow absurd magic system. This involves the substance Grit, which is a by-product obtained from the waste of dragons. So I have never heard of a magic system that simply consists of dragon poop, and even if one might think that this makes it seem a little ridiculous, it is extremely exciting to see how this magic is extracted in order to later create something magical from this natural product. The magic is obtained from different origins, and so a very complex system is created, which adds even more tension to the story.
"Cats catch killer kittens cussing quickly."
The love story plays a big role in this book, which is why this is a major point of criticism for me regarding the book. Although it's not badly executed, I couldn't quite get into this relationship because it just happened too quickly. The story is exciting throughout, as the planned mission is so ambitious that it involves several phases, so there are hardly any rest periods. There are a number of moments when things don't go according to plan and a rethink is required.
Great magic system, likeable characters, complex and exciting heists – what more could you want?
"The twilight plays tricks on my eyes. I mistook a rock for a bear. A vine for a snake. Perhaps my own insecurities cause me to see things the wrong way. "