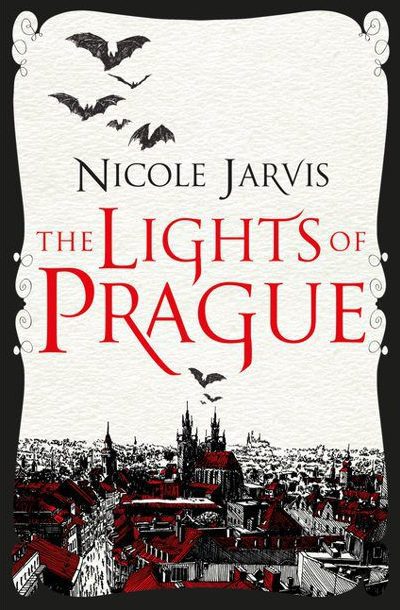 Rating: 7.5/10
Synopsis
In the quiet streets of Prague all manner of mysterious creatures lurk in the shadows. Unbeknownst to its citizens, their only hope against the tide of predators are the dauntless lamplighters – secret elite of monster hunters whose light staves off the darkness each night. Domek Myska leads a life teeming with fraught encounters with the worst kind of evil: pijavice, bloodthirsty and soulless vampiric creatures. Despite this, Domek finds solace in his moments spent in the company of his friend, the clever and beautiful Lady Ora Fischerová – a widow with secrets of her own.
When Domek finds himself stalked by the spirit of the White Lady – a ghost who haunts the baroque halls of Prague castle – he stumbles across the sentient essence of a will-o'-the-wisp captured in a mysterious container. Now, as its bearer, Domek wields its power, but the wisp, known for leading travellers to their deaths, will not be so easily controlled.
After discovering a conspiracy amongst the pijavice that could see them unleash terror on the daylight world, Domek finds himself in a race against those who aim to twist alchemical science for their own dangerous gain.
Review
Imagine if Sherlock Holmes was crossed with Van Helsing and Underworld. That's the type of vibe I got while reading The Lights of Prague. Set in Prague in the 1800's, this monster hunting fantasy takes a unique spin on the vampire trope in all the right ways. No teenagers looking for love in the wrong places. Not to mention a top secret organization of monster hunters who masquerade as simple lamplighters in the night.
What Nicole Jarvis does so well with her writing is create a natural environment for the MC's to exist without the feel of events being forced together just to push the story forward. I really enjoyed her unique take on the vampire, or pijavice as they are called in the story, trope that allowed them to exist without taking over the entire story. You'll find all sorts of monsters in the dark as you're reading through which makes the world feel so much larger and more interesting than just a battle between humans and vampires.
I usually read stories that focus a lot on world building and less fantasy that takes place in our world, however, I really enjoyed the change of pace of this being focused in Prague. I've never been there myself but I have been to Lisbon and I could picture the old stone or brick streets with the big churches and history everywhere. It felt like an old European city to me which really helped bring the story to life.
Character wise, Nicole wrote two very intriguing MC's that both have fascinating stories to tell. Domek, the 'lamplighter', is definitely the one carrying the Sherlock Holmes badge in this story. While he may not be as smart as Sherlock, he still has a mystery to solve nevertheless that has him risking his life even more than usual to figure it out. Plus a little unexpected magic he stumbles across helps him along the way. Lady Ora on the other hand.. well I'll just say what the synopsis says, that she's got a few secrets as well. I think you'll find them very interesting. Not to mention her character was very fun to read and was probably my favorite character overall.
As for the story itself, I think if you like the ideas of the things above you'll already enjoy this story. While some of the outcomes were expected in my opinion, I think you'll find a few surprises in there as well. It was well written but definitely follows the path of stories like it that have come before in the same monsters of the night genre. However, if you like those kinds of stories then this is definitely right up your alley!
Major themes in this novel include things like: What are the ethical boundaries of killing creatures that have reason? Is good and evil something that is built into each individuals nature or can every individual choose which path that guides them? Should loyalty lie with family? Race? Community? People with the same mindsets? What is a 'person'? Some single word themes might be words like trust, love, duty, and humanity. Of course these words are in many stories so I know that doesn't say much!
The Lights of Prague is certainly a thrilling, monster inspired, mystery adventure that has a lot to offer as a stand alone as well as the possible start to a great new series. Nicole's debut is certainly worth picking up if you're wanting something a little darker but still outside of that grimdark world. Give it a read!