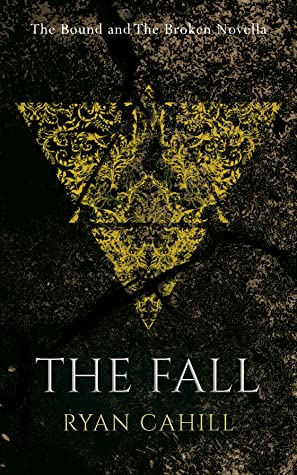 Rating: 9/10
Synopsis
The Order have watched over the continent of Epheria for thousands of years. But there are those who believe The Order has had its day. That it is corrupt, indulgent, and deceitful – that it is ready to fall.
The City of Ilnaen is on fire.
Dragons fill the skies.
Traitors fill the streets.
The Fall is a prequel novella that takes place four hundred years before the events in Of Blood and Fire – book one in The Bound and The Broken series.
Review
I started this novella on a whim. Petrik had just reviewed it, I saw it was free, and I already had the first novel in the series on my Kindle, so I figured, heck, might as well give this a shot.
And wooo boy, was I glad I did.
The Fall is a short novella (under 100 pages) about the fall of a city and the various perspectives of that fateful day. It takes place a few hundred years before Cahill's main series, but I had zero knowledge of those books so I just jumped straight in here blind. The whole story takes places over a few hours and has four POVs each showing a different part of the battle. And it's a great battle.
This is an action packed story. Pretty much constant and engaging fights all the way through – and its incredibly well written. From the magic, the dragons, the sword fights, it all clicked super well. The soulblades in the story were a bit too much like the shardblades from Stormlight, but it didn't bother me too much.
However, fights and magic without emotion ultimately fall flat and The Fall didn't 'fall' into this trap. (get it??*) I fell in love with each character as they were introduced and they all had a distinct voice. It's amazing how much Cahill makes you feel in just a few short pages. I won't spoil any of the characters that you encounter because I feel like that was part of the fun of the story.
All in all, a great short fantasy read that I highly recommend. And did I mention its free?! Go read this right now – you won't regret it.
*editor's note: I'm sorry.