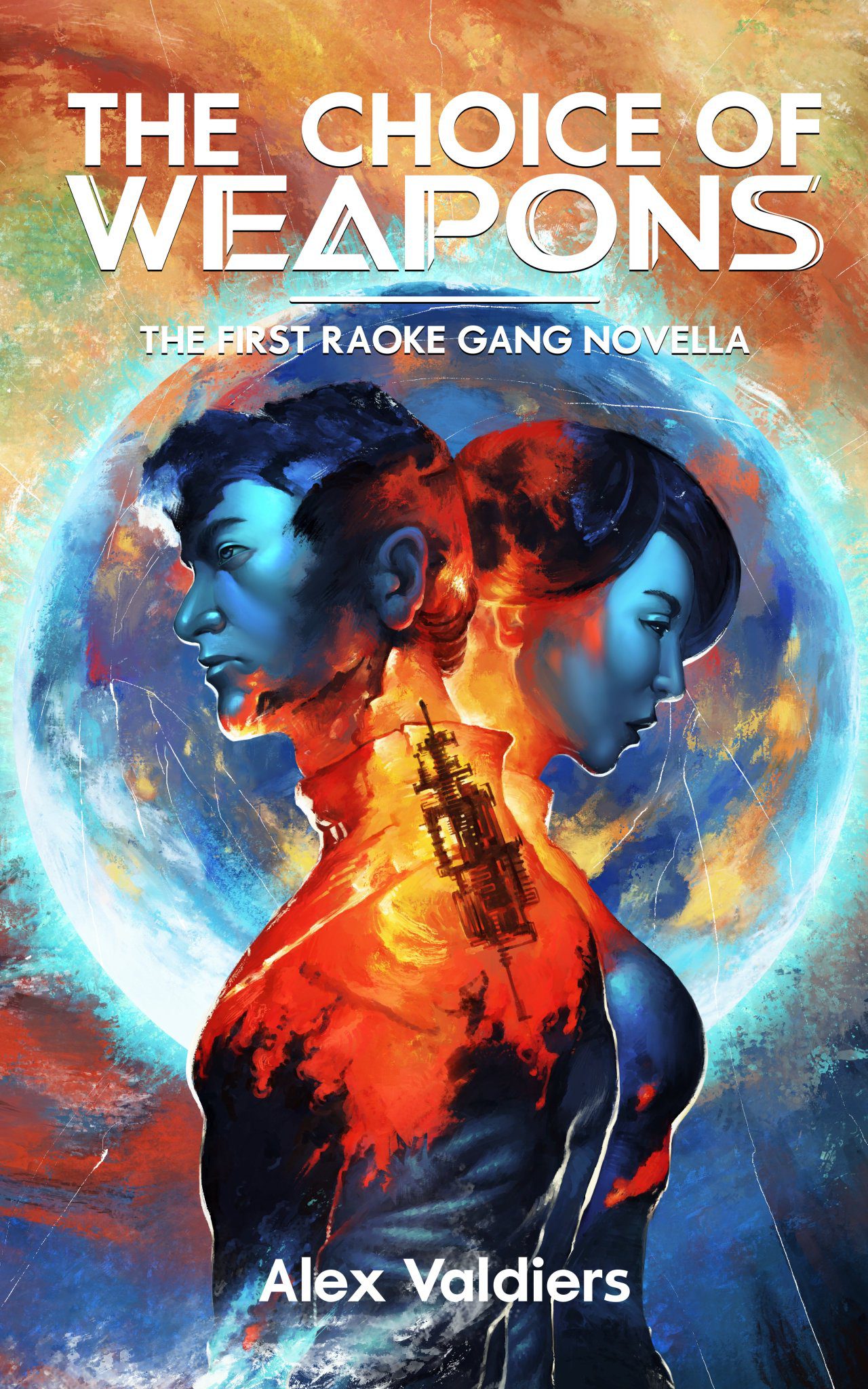 Rating: 9/10
Synopsis
Satoshi Ren is a Domion, a high-ranking officer in the Red Fleet. His assignments are for bearing the banner of humanity in planetary conquest. When Ren meets his senior office Miura Izuna, they draw their katanas and duel until they draw blood.
Ren and Izuna's duels soon become famed within the Red Fleet. So, when Izuna volunteers for a suicide mission on a frozen frontier planet, Ren signs on for a suicide mission of his own; to rescue her.
Review
Alex Valdiers appeared out of nowhere this year with this feisty Samurai Space Western. Yeah, ya heard me. Samurai Space Western. Or Astro-Roninpunk, if you prefer. If this premise alone doesn't give you tingles then you'll be pleased to read that the story more than delivers on its strong premise.
Satoshi Ren is the gruff and continually disenfranchised military man. When his honour is called into question by his senior, Squall Miura Izuna, he accepts her duel. With a slice of a katana there bleeds a bitter rivalry between the two that festers. Ren soon loses his grip on his relationships and promising career as a result.
This novella runs surprisingly deep. Valdiers' two central characters share a bond of mutual disdain and dependance on one another. It is why Ren's decision to accept a suicide mission – locate Izuna's team and their stolen research on a hazardous frozen planet – all the more poignant. His callous disregard of his lover, Sasha, feels like a real gut punch.
The story does not let up for a second on Z Prima and the nemeses are forced to cooperate or perish. It brings a new dynamic to their relationship that, for them, perhaps came too little, too late. I loved the final duel sequence and the aftermath. It's a fantastic use of that Western duelling trope but tinkered by Valdiers into a literary Iaijutsu.
The Right Choice
Seriously, give this one a go. And if The Choice of Weapons is anything to go by then Valdiers' forthcoming book A Wolf in Space will be seriously unmissable.