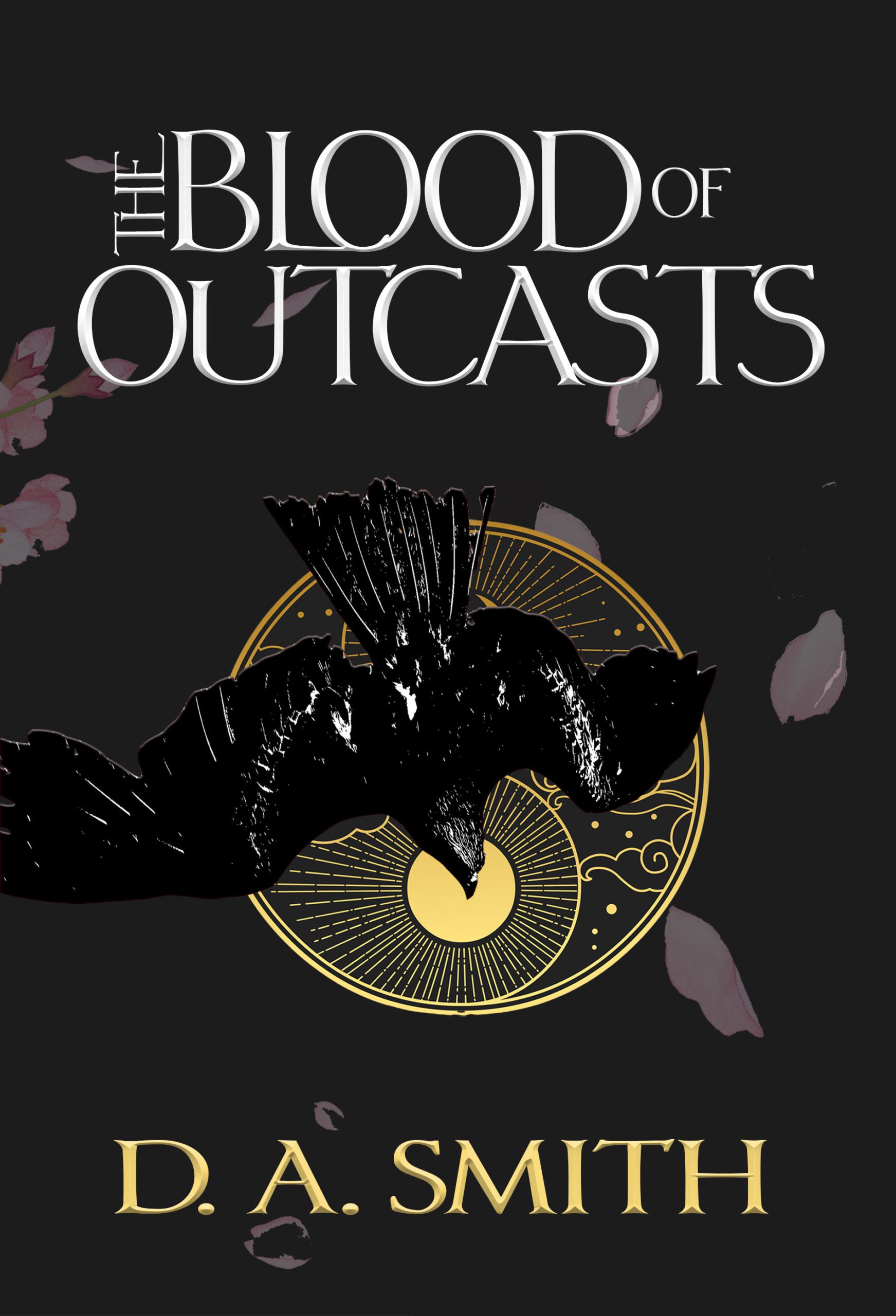 Rating: 9.0/10
Blurb:
What if spilling your own blood was the only way to save yourself?
Masako escapes the Lord Council with only her life intact, her clan shattered and master dead in wake of disaster she wrought. It is her cursed blood that cries out, and a godsborne that answers.
By the power in her blood, and a promise made with it, she's given a second chance. With it, she must unite the outer clans, move past old rivalries and worse, or face annihilation at the hands of a foreign sect of sorcerers, the Taosii, and their silent invasion.
Only, Masako was executed, she's meant to be dead. Demonic rumours and a destructive past sow doubt in her campaign before it is begun.
Review
I've known Dan was writing for a while now, watching his updates on Twitter as he posted about meeting various writing milestones and such. It came as a complete surprise, however, when he dropped an entire novel out of nowhere at the beginning of the year! What made it even greater was the premise, a Japanese-inspired tale of revenge and his personal love letter to Rurouni Kenshin! Sold! Though I am lucky to call Dan a friend, the following review is not influenced by that and are my personal thoughts about the book. Spoiler warning, it's great!
Emerging from the waters, the droplets drip off me and so does the pity, the sadness I feel for myself, because now it is only anger. A wildness that won't give way until they are all gone.
Masako's story is on the surface one of vengeance—of righting a wrong committed against herself and her family. And, it is that in spades, but it's also so much more. I really enjoyed the layers of emotion that was explored throughout the novel. Masako is, ultimately, a good person on a righteous quest. Her entire clan was destroyed and she was left for dead because of the greed of the ruling clan, so most would agree that that is plenty of justification for her to get revenge. The problem is that after Masako was brought low by the Lord Council, she never rose out of the mud. Instead, in her quest for justice she inevitably becomes the very thing she's out to destroy.
Smith openly states that The Blood of Outcasts is his love letter to the anime Rurouni Kenshin and I can see that this story really wears that on its sleeve. What I found surprising after reading this though, was that he turned the story of Rurouni Kenshin, the wandering samurai forever trying to atone for the mistakes of his past, on its head. Masako is far from Kenshin, further than I am from Japan itself. She's the antithesis of Kenshin. They each devote the "second" lives they've been given to justice, but they differ greatly on how they go about achieving it. Kenshin strives for atonement through peace and Masako through a blood-drenched trail of broken bodies. Masako is often a character that I found difficult to like because of this, but unlikeable doesn't always mean uninteresting and Masako was everything but! In many ways I would liken her more to Samurai Champloo's Mugen than Kenshin.
"Have you ever wondered why the gods are gone, but the demons remain?"
I think also it's important to mention just how refreshing it is to read a character like Masako. Though she is at times a rage monster, she also has moments of extreme vulnerability and doubt. It's these moments where I really grew to appreciate Masako as a protagonist. Through flashbacks, we see who she was before what lead her to the events of the beginning of the book and it's hard to say that I wouldn't make the same choices. She is brash and cocky to a fault, which is then only amplified with the loss of her clan and everyone she loves. She's broken and she knows it. She's also older and because of the wounds sustained when she was left for dead, she is no longer as proficient with her katana. Literally everything, her skill with the katana, her Master and only family she had ever known, is stripped from her and she must claw her way toward avenging the dishonor against her clan. Even if I can't agree with her methods and certainly wish she made better decisions, the fact is that Masako is written as entirely too human, with messy emotions and deep-seated anger and pain. And, I really appreciated seeing a female character given such humanizing character traits because they're too often shallow, misogynist cardboard cutouts put in place to support male characters. Not so, here. Masako demands attention and I couldn't have said no if I wanted.
I would, of course, be remiss for not mentioning the worldbuilding in The Blood of Outcasts. Smith has developed a cool, Japanese-inspired world that feels authentic to the kind of world you'd find in Japanese myth and folklore. Basho is feudal land ruled by the Lord Council, with all the wealth controlled by the northern clans. Wealth which, of course, comes from the resource production of the southern clans. It's an interesting dynamic and I really enjoyed the brief exploration of politics amongst the clans. Magic is present, if not a main focus of the story, and every glimpse into it shows how deeply Smith pulled from Japanese folklore and speaks to his appreciation of it. On that note, I want to take a second to really drive home just how Japanese feeling this world is. With the inclusion of Oni, dragons, and other creatures from Japanese mythology, as well as direct inspiration from history with a world that feels like it could fit in the Edo/Meiji era of Japan, it's clear that Smith has a deep respect for the culture and history of Japan. All this is to say that it's not a shallow portrayal of the culture, but neither is this historical fiction, and I think Smith treads the line beautifully and the worldbuilding glows because of it.
I provoke the boil and bubble within my blood. Listen to its coarse words, its hunger. Adding wood to the fire, I try to stoke the flame. To remember the anger.
Masako is a flawed, angry, and desperate person in a dogged pursuit of redemption for her fallen clan. The depths to which she'll sink to achieve her goal and the questionable methods she uses to get there ultimately make her a compelling, if unlikable character. With twists and turns as sharp as Masako's katana and a blistering pace that will leave you breathless, The Blood of Outcasts is a must-read for fans of Japanese-inspired fantasy. The tale of the Dattori Clans' downfall and Masako's rage-filled quest to restore her Master's honor will leave its mark on your soul, as it has mine.