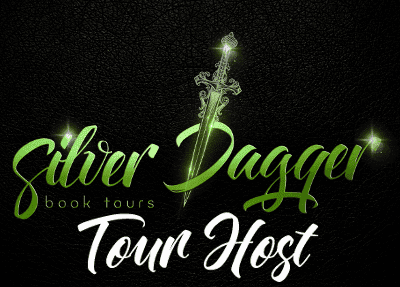 Rating: 10/10
Synopsis:
Deep in the rain forests of Guatemala, an ancient Mayan temple holds a mythical secret. The legendary Fountain of Youth lies within, but not all myths are fairy tales. The temple ruins have been seized by the Core, a sinister cult determined to unlock the mysteries of immortality.
When their captured friends are spotted near the temple, Bobby and his cousin Jinx must journey into the dark heart of the jungle to save them. Harnessing their extraordinary abilities, the boys will undertake an epic quest to fulfill a centuries-old prophecy.
Cut off from their allies, Bobby and Jinx combat supernatural barriers, raging rivers, and deadly beasts. They'll face savage natives, vengeful ghosts, and ruthless mercenaries who can conjure a person's darkest fears.
Past and present will collide, with the power of eternity on the line. Can Bobby fulfill the prophecy and lay the temple's spirits to rest? If not, they may all become permanent inhabitants of the Temple of Eternity.
Review:
This book does what it says on the tin. You will face deadly beasts that are man eating beasts, you will face savage natives wanting to protect their homelands, vengeful ghosts that want their side of their story told, and too many ruthless mercenaries.
Temple of Eternity is a perfect book for YA readers. Well crafted historical fiction, well crafted modern-day fiction, and a superb plot that makes you engrossed. Easy to read. I need no complexity. I was so impressed with the writing style that Scott has done a terrific job of immersing you in this world. There's an evil organization known as the Core, and they, as all evil organizations are, aiming to control the world. An organization that you don't want to get involved in. I suspect it embeds them deep into the governments of this world.
I liked Bobby a lot. He's a spiritual guy that can understand the past and I related to him the most. Jinx was a second favorite, as he's young and an excitable character. Slab. I hated all the villains in this novel. The creep. The soul lady who's just weird beyond belief. There are many characters to behold in this novel, and guess what? Each character is written perfectly. It wastes no character in this novel. Every piece of dialogue makes sense. The story itself is so well written and the plot is superbly well done. Tight but large enough to tell you there's a second story going on here.
This is perfect for a Netflix series adaptation. Excellent and well done. And the story of the Mayans…it made me wish we saw more Mayan historical fiction. Because I wanted to read more of the Mayan characters and you will end up sympathizing with them so much. And the Mayans were less cruel than their Aztec counterparts. The concept of the Nexus is easy to understand, which allows Bobby to connect his consciousness with other living creatures. My suggestion would be to add more Gods. The ancient Mayan story involving Maximon and Lingya, and Ex Chauj….wow! Well done sir, you've done a fantastic job on it. I won't say, but it is outstanding! I was not convinced of Ek Chauj's POV however. He was the least convincing. And I would have wanted Bobby to meet the Mayan Gods. I hope in book 3, we get to go to Egypt, and we can meet the Egyptian Gods!
I say this is a great novel! 10/10!
Book Trailer: