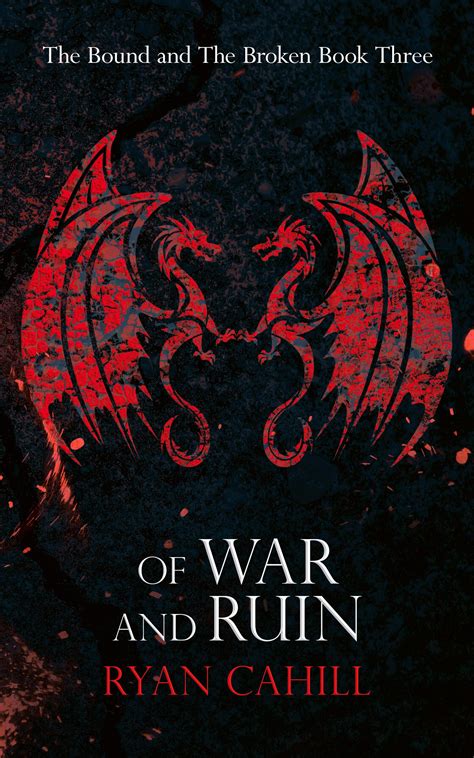 Rating: 9.5/10
Synopsis
Solian ata'yar. Dauv ata'yar. Nur temen vie'ryn valana.
Live as one. Die as one. For those we've lost.
The city of Kingspass burns, and Calen Bryer's world has been shaken to its core.
With Valerys at his side, Calen must battle his demons and push forward. There are people who need him, people who need what he must become, and he will not let them stand alone.
In Loria, Ella struggles to understand the ancient power that flows through her veins. The world is changing around her and she is changing with it. Her journey has only just begun.
Thousands of miles away, beneath the mountains of Lodhar, assassins move in the dark as the kingdoms of the Dwarven Freehold ready themselves for war. Not everything is as it seems. Dahlen Virandr and Belina Louna have no choice but to unravel the mysteries of the mountain before everything crumbles around them.
Meanwhile, in Al'Nasla, Rist Havel learns the true cost of becoming an Imperial Battlemage. He will question every truth he has ever been told. He has never been a fighter, never been the one people look to, but he will fight for those he loves no matter what it takes.
With the Uraks ravaging the towns and villages of the North, Alina and Dayne Ateres prepare their people for war. They have been beneath a Lorian boot for too long. Valtara will be free. The wyvern of House Ateres will fly again, by blade and by blood.
As the continent of Epheria descends into war and chaos, Kallinvar struggles to come to terms with an immense loss. Despite the hole in his heart, he has no choice but to stand and fight. The Shadow is coming, and the Knights of Achyron are the only ones powerful enough to hold back the tide.
Unbeknownst to all, another force is rising – a force long thought tamed.
The balance of power is about to shift, and Epheria will never be the same.
The Blood Moon is rising.
Review
Holy Achyrons balls, that was absolutely bloody brilliant, damn my mind is still racing. Ryan Cahill has outdone himself with this absolute collusal beast of a book, and damn was it, nearly 1500 pages of pure epicness. Longest book I've ever had the pleasure of reading.
Of War And Ruin is the third book in The Bound And Broken series. Each book in this series just gets better and better, I'm so excited to see the page count and what Ryan Cahill gives us in book four.
One of my favourite parts of this series is the fantastic cast of characters. There are so many to love and hate. As you would expect from a book nearly 1500 pages, there was plenty of time for each character to shine and grow in this book, and damn did they.
Ryan Cahill has put something very extraordinary together here, and it may just be my favourite book of 2023. I've read some fantastic books this year, Of War And Ruin has just left me awe.
If you love your fantasy, action-packed, fast-paced with lots of war, big ass dragons battles, knights with glowing soul blades, and so much more, then you will absolutely love this.
The worldbuilding is excellent, and the plot and setting are superb, full of intriguing and diverse sets of characters and the camaraderie that make you feel part of the family.
You know Ryan Cahill is Irish when characters are having a meal, and it's Stew (for anyone who doesn't know what stew is, it's an stew native to Ireland that is traditionally made with root vegetables and lamb or mutton, but also commonly with beef.) 😁
The Blood Moon is rising, and a new enemy is on the rise. God's are pulling the strings on both sides of the conflict. With uprisings all across the Lorian Empire, the dragon gaurds are stretched to capacity, but they are still bringing death and destruction wherever they go.
Will the Draleid Calen, his dragon soul kin Valerys, and all who pledge to follow him survive the war that's coming and finally bring an end to the Empire, read it, and find out, you won't regret it.
With two years only gone and three books and two short stories later and another on the way, I know we won't be waiting long for book four, Ryan Cahill, you are a writing machine. For anyone who has yet to read this amazing series, I very highly recommend…😁🔥💀🗡🐉