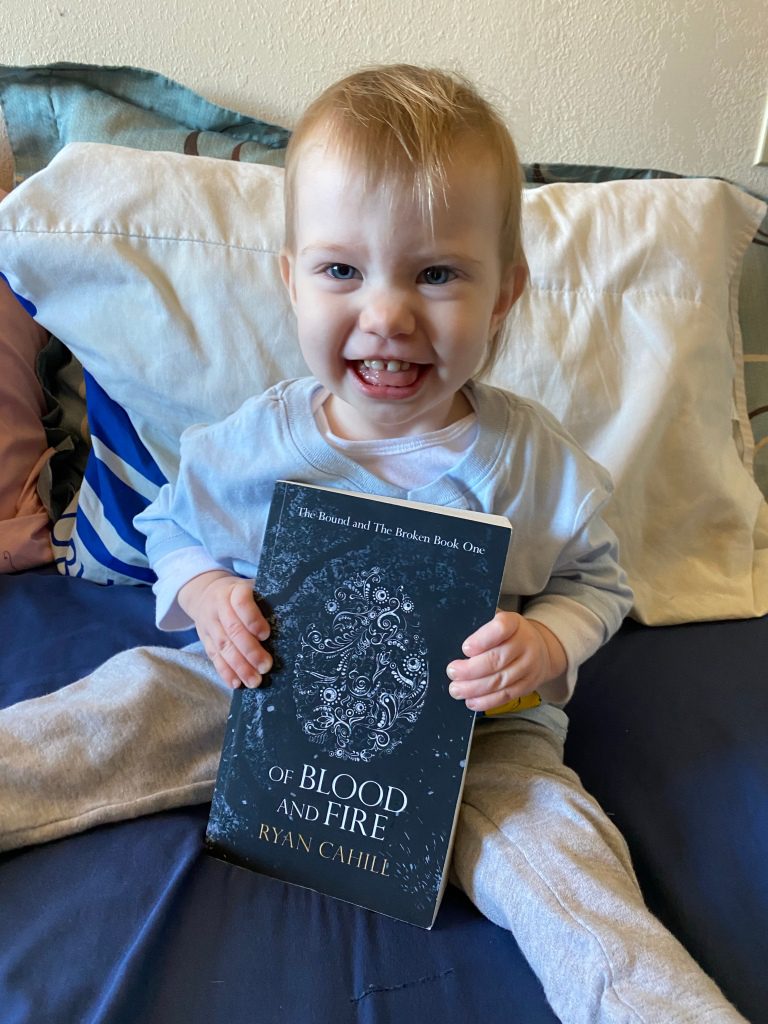 Rating: 9.0/10
Synopsis
Born in fire. Tempered in blood. Epheria is a land divided by war and mistrust. The High Lords of the South squabble and fight, only kept in check by the Dragonguard, traitors of a time long past, who serve the empire of the North. In the remote villages of southern Epheria, still reeling from the tragic loss of his brother, Calen Bryer prepares for The Proving – a test of courage and skill that not all survive. But when three strangers arrive in the village of Milltown, with a secret they are willing to die for, Calen's world is ripped from under him and he is thrust headfirst into a war that has been raging for centuries. There is no prophecy. His coming was not foretold. He bleeds like any man, and bleed he will.
Review
Building upon the foundation set by greats such as Robert Jordan, George RR Martin and, of course, JRR Tolkien, Ryan Cahill lays the groundwork for what will surely be a truly awesome adventure. With his influences on his sleeve, Cahill's debut pays loving homage to his roots while forging a path all his own.
Calen, Rist and Dann make up our core group, Calen the prominent POV throughout. I really appreciated was that all three felt very real and their friendship, genuine. Cahill doesn't just tell us they're friends, he shows us with their banter and their actions. We also spend sometime with Calen's sister, Ella, who's story isn't the best one here but promises a very intriguing future.
The world has a very well thought out history and lore stretching back thousands of years. Elves, dwarves, dragons and more populate this magical world alongside humans. Cahill's vision is full of wonder, intrigue and danger. There's a whole novella that offers a glimpse into history available for free after signing up for Ryan Cahill's mailing list https://ryancahillauthor.com/
With plenty of twists and turns, epic fight scenes and a wonderful cast of characters, Ryan Cahill has created a world both familiar and new, much like John Gwynne and Michael J Sullivan. I can't wait to see what happens next.