Synopsis: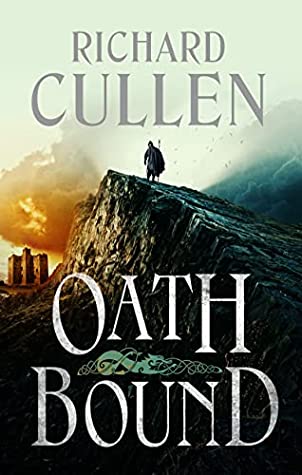 Rating: 10/10
First in an action-packed historical series featuring Danish warrior Styrkar, and his journey through the Battle of Hastings and the violence of the Norman Conquest.
The champion of a dead king has nothing left to lose… And nothing more to fear.England, 1066.
Styrkar the Dane stumbles wounded and delirious from the corpse-strewn battlefield of Senlac Hill, the Battle of Hastings still fresh in his mind. He has watched his king butchered at the hands of foreign knights, seen his countrymen defeated in battle, and he will not stop until there is a reckoning.
Styrkar embarks on a bloody quest to avenge his dead master, becoming an outlaw in the wilds and earning a fearsome reputation. When a Breton knight seeks to track down this fugitive and make his own name, he can little envisage the task he has set himself. For Styrkar, the Red Wolf, last surviving housecarl to King Harold Godwinson, will carve the story of his vengeance in Frankish flesh… or die in the attempt.
Praise for Richard Cullen:
'A perfect example of tight, gritty, character-driven storytelling' Luke Scull, author of The Grim Company (on Herald of the Storm)
Review:

Oathbreaker is a solid, historical fiction novel that has excellent prose, great action, and an immersive worldbuilding experience. It introduces you to the most time-changing era of British history, the penultimate Battle of Hastings which in itself is a spoiler. But that was the battle that changed the fate of what England would become one day. And instantly, this book is very much like the Last Kingdom series in a way. You embark on Strykar's journey and witness the destruction of the great Anglo-Saxon Kingdom led by Harold Godwinson.

Also, props to Richard for making Harold Godwinson a true historical figure, a man that was respected and won battles. Harold is often depicted as cowardly or weak, or not thought of much. But he won many important battles, and Hastings was not the best performance, but Harold didn't die fighting as a coward. He died fighting as a hero. When you watch from Strykar's point of view, you witness a changing world. A world where the anglo-Saxon influence diminishes and the Norman/Frankish influence begins to take shape.

Great action once again, this is a fantastic novel!