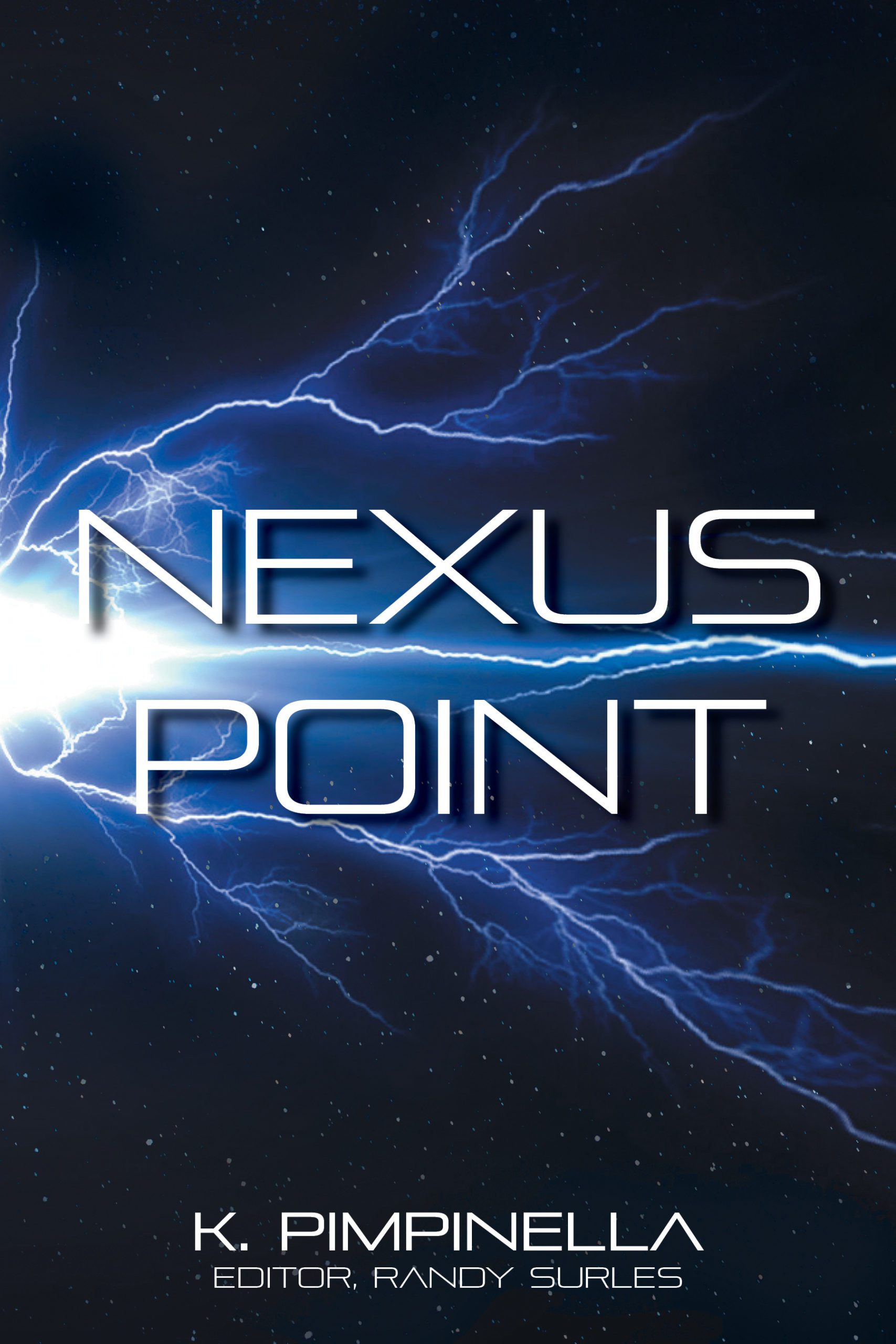 Rating: 8/10
Synopsis
Winner of a 2021 Canada Book Award
Quarter Finalists in SPSFC
Editor's Pick, BookLife/Publisher's Weekly
The year is 2198. Earth has unified under one government — Utopia. War has ravaged the planet, forcing many citizens to immigrate to space stations and colonies. As human life expands into space, the Nexus Point and its abandoned station are discovered along with their time-travel capabilities. Time-travel becomes the new luxury vacation, but some citizens go rogue and as history starts to change, the Time Rangers are born — a specialized unit tasked with chasing down the Time Runners. Following family tradition, Kai Sawyer joins the Rangers. His first mission as a commander: travel to 1634 France and defeat a Time Runner trying to jump start the progression of medicine. As Sawyer struggles to save his team and the future of Utopia, he learns of a more sinister plot that might include his father, the Rear Admiral of the Time Rangers. Should the Runners succeed, they will rewrite the future of all mankind.
Review
Nexus Point mixes high-octane action with time-travel twists to create a solid start to the Time Ranger series.
I've yet to find a time-travel story that I didn't enjoy. Think of a cross between Here And Now And Then (Mike Chen) and Enders Game (Orson Scott Card) and you'll have a good idea of what to expect from this one.
The Time Rangers are an elite group who travel to the past in order to catch Time Runners — individuals who are corrupting the timeline. Rangers have to be the best of the best, and the book grounds us in this aspect of the world so well that it reads like military fiction.
Kai Sawyer is a tortured soul, spawned with enhanced abilities, and destined to be instrumental to the future — hence, the Ender vibes. His ancestors originated the Time Rangers, and there's a huge amount of pressure on him to uphold the Sawyer legacy. His relationship with his father is explored in detail, and it isn't a good one. Since birth, Kai has been the victim of abuse in order to train him as the perfect soldier. It isn't always pleasant to read, and the book doesn't shy away from how he's mistreated.
Kai's abuse by his father is one of two primary layers which establish him as a character in the reader's mind. The second layer is Kai's training under different commanders after he graduates as a Time Ranger.
Kai's missions in the early parts of the book are fast-paced, and they go from episodes on the Titanic to the Kennedy assassination. As he learns from each mission, he grows, and it's fun to live through these snapshots of the past with Kai. 'Time-travelling assassin spy thrillers' is the perfect niche for me, and I especially enjoyed the first part of the book. I would've been happy for the opening act to be expanded into an entire novel.
After Kai Sawyer is established as a character and promoted as a commander in his own right, there's a change of pace. The story takes us to Musketeer-era France, and Kai's first mission as leader. Instead of jumping into different periods, the book digs into its medieval setting, and includes all the barbarism and grizzly aspects of what you'd expect from this part of history. The atmosphere goes from the slick and polish of a Mission Impossible action-thriller to feeling more like a Terry Gilliam movie.
As events unfold, Kai's suffering increases and he's tested to his limits, unleashing all the rage he's suffered under a drug-infused torment that he's forced to undergo. Again, it's not always pleasant. But it's worth persisting with. The climax crescendos in a thrilling rescue, and the loyalty and friendship between team mates makes for a rewarding end.
Overall, there's a lot to admire about Nexus Point. The setting and world is brilliant. The concept of Time Runners is intriguing and the mechanics of time-travel is inventive. But this story belongs to Kai Sawyer. He's a worthy protagonist, and the strength he learns through the book — to stand up for himself despite all the weight he's forced to carry — makes for a satisfying read.
Nexus Point might feel familiar in places, but that's no bad thing. It's a military time-travel adventure that refuses to shy away from the more gruesome aspects of history. It grounds us in a compelling world before planting seeds that could germinate in upcoming books into something incredible. There's so much potential for this series, and now that I know about Kai Sawyer's past, I'm looking forward to seeing what his future holds!

Available now from Friesen Press