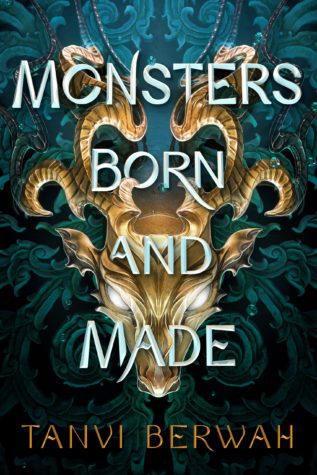 Rating: 8.5/10
Synopsis:
Sixteen-year-old Koral and her older brother Emrik risk their lives each day to capture the monstrous maristags that live in the black seas around their island. They have to, or else their family will starve.
In an oceanic world swarming with vicious beasts, the Landers―the ruling elite, have indentured Koral's family to provide the maristags for the Glory Race, a deadly chariot tournament reserved for the upper class. The winning contender receives gold and glory. The others―if they're lucky―survive.
When the last maristag of the year escapes and Koral has no new maristag to sell, her family's financial situation takes a turn for the worse and they can't afford medicine for her chronically ill little sister. Koral's only choice is to do what no one in the world has ever dared: cheat her way into the Glory Race.
But every step of the way is unpredictable as Koral races against contenders―including her ex-boyfriend―who have trained for this their whole lives and who have no intention of letting a low-caste girl steal their glory. When a rebellion rises and rogues attack Koral to try and force her to drop out, she must choose―her life or her sister's―before the whole island burns.
She grew up battling the monsters that live in the black seas, but it couldn't prepare her to face the cunning cruelty of the ruling elite.

Perfect for fans of The Hunger Games and These Violent Delights, this South Asian-inspired fantasy is a gripping debut about the power of the elite, the price of glory, and one girl's chance to change it all.
Review:
I received a copy of Monsters Born and Made in exchange for an honest review.
I did not expect to get as attached to the characters in this book as I did, Monsters Born and Made is Berwah's debut and honestly I'd highly recommend picking it up. It's a YA fantasy that will capture your heart and keep you hooked.
The book started a little slow for me, but after around 100 pages I found it hard to put down. I raced through the final half of the book and I didn't want it to end, to the extent that I forced myself to stop reading so I wouldn't finish the book that night. I worried this was going to be another book following the YA tropes, and then Berwah took everything I thought and turned it on its head.
Koral makes for a truly wonderful lead to this book. She is wilful, fiercely independent and desperate to survive. Her story is so powerful, from being an outsider to the feats she achieves to try and save her family. Her determination and optimism really shines through. There's a slight romance element to the book and it added an extra layer onto the conflict and complications that Koral has to fight.
The absolute strongest sections of the book are anytime Koral is interaction with her maristag. You see the bond forming before your eyes and then you get to watch Koral realise the bond they have too. Berwah writes fast-paced epic scenes of chariot races and flights through the streets with ease. It had me on the edge of my seat and unable to look away from the action.
Filled with terrifying oceanic beasts and a world that is begging to be explored further Berwah has well and truly written a stunning debut. I can't wait to pick up the next one and see where it's all going!