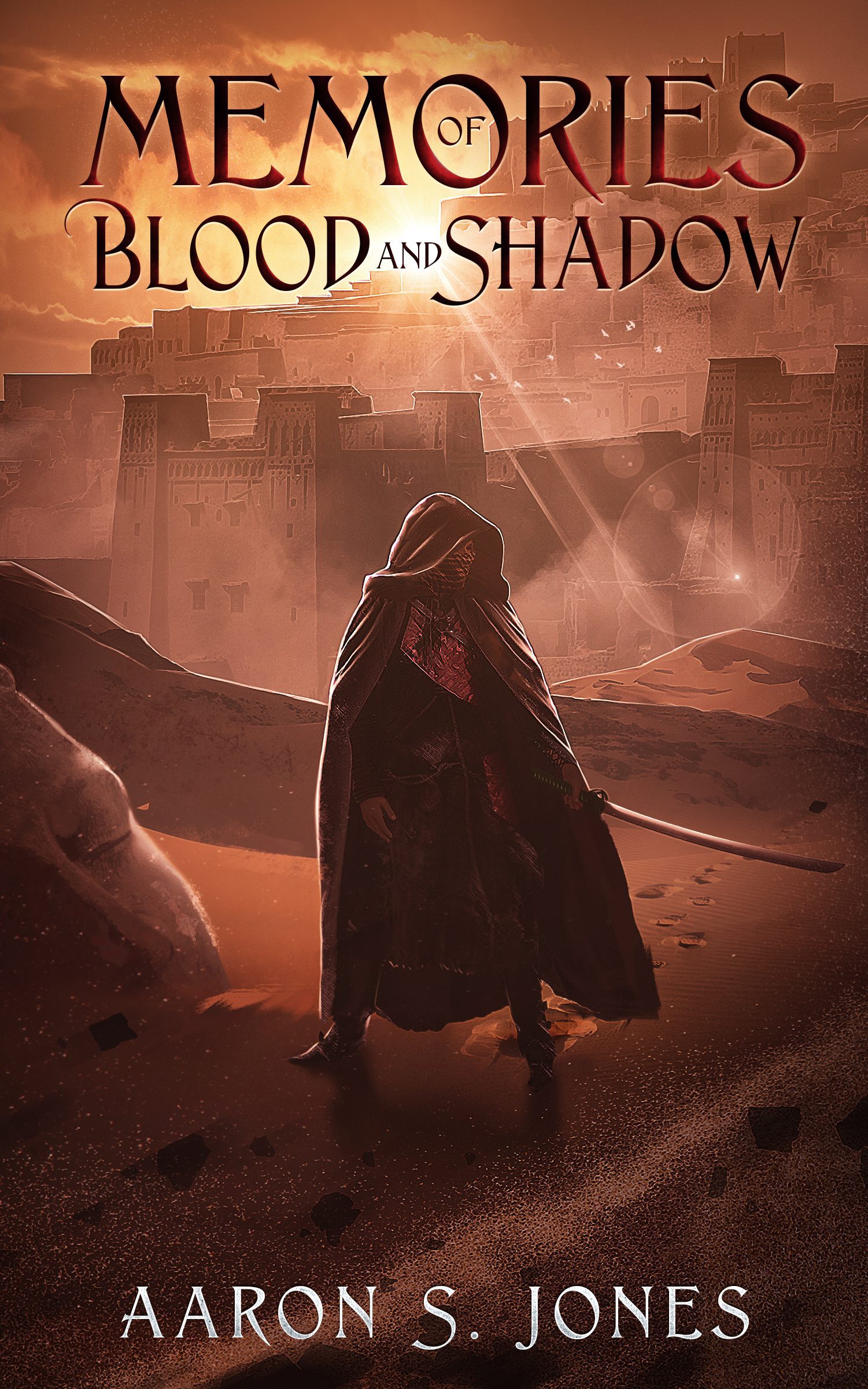 Rating: 9/10
Synopsis
Tavar Farwan stands over the bleeding intruder, his enchanted blade thirsting for blood, but instead of a killing blow, Tavar tells the man his story. He looks back over his enslavement in the city of Alfara, his loves, losses, and regrets, battles, rebellion and regicide. This is the land of the Undying Sands and this is the story of Tavar, Immortal Killer.
Review
Oh. Ohhh. This book is really good. This 600+-pager is proper don't-drop-this-book-on-your-foot levels of epic. Grab your bucket and spade because we're going to the Undying Sands!
Lockdown
Aaron S. Jones writes that this book was born out of lockdowns during the COVID pandemic and it's easy to see why. Most, if arguably not all, characters are facing a fight for their freedom. Tavar's fight is one against his enslavement in the city of Alfara, pseudo-antagonist King Uhlad is a puppet of the Alfaran judges, Carver (fave character alert!) and Qassim are prisoners of nobility and privilege … the list goes on but the theme is strong.
What makes this such a gripping epic fantasy novel is how every character arc sees clear progression from a hopeless situation to some degree of freedom. Yes, there are deaths but the message is clear: freedom comes at a price but it's often one we're happy to pay.
The characters all bounce off each other well but when battle and loss hit, they hit hard in MoBaS. Jones has a real knack for making you hate, then love, then hate a character again. Rinse and repeat for an entirely diverse cast that you really come to care about. People live and die for their honour. Sometimes people are killed for no reason at all. The Undying Sands are a hard and unforgiving place.
Once drawn it must be bloodied
One of my favourite aspects of MoBaS is how the narrative shifts from an older Tavar telling his story to Jassim, a man who sought him out and attacked him in his own home where he is living alone. Often it kept me biting my nails wondering if a character was about to die, or something significant was going to happen. Seemingly inconsequential things in these sequences are then given greater meaning to great effect.
Something to bear in mind is if you aren't a fan of the macabre, this may not be one for you. Battles are bloody and breathtaking. Alfara is a cruel empire, where punishment sees its worst offenders nailed to a city wall. There isn't anything gratuitous, Tavar even reflects on killing for the first time in an interesting sequence, but there's certainly blood on the sands.
Memories of Memories of Blood and Shadow
My final thought is just that there are so many scenes and tales for Tavar to tell but I just wanted them to keep on coming for another 600 pages. I can't wait to get stuck into book 2 whenever it's ready to see what the remaining characters are up against next. Jones is serving up some serious sandtasy and you need to experience it for yourself.