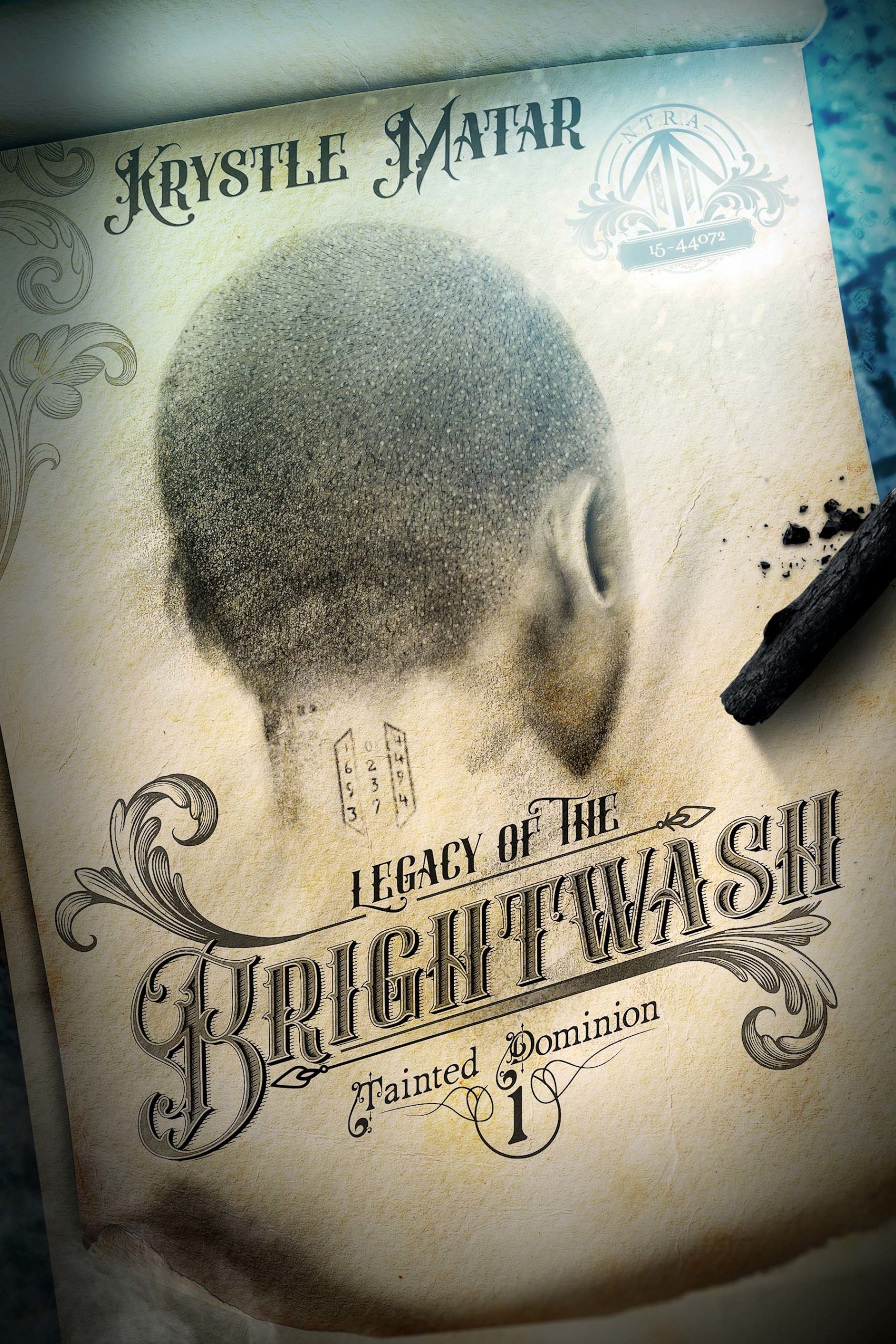 Rating: 10/10
Synopsis
Follow the law and you'll stay safe. But what if the law is wrong?
Tashué's faith in the law is beginning to crack.
Three years ago, he stood by when the Authority condemned Jason to the brutality of the Rift for non-compliance. When Tashué's son refused to register as tainted, the laws had to be upheld. He'd never doubted his job as a Regulation Officer before, but three years of watching your son wither away can break down even the strongest convictions.
Then a dead girl washed up on the bank of the Brightwash, tattooed and mutilated. Where had she come from? Who would tattoo a child? Was it the same person who killed her?
Why was he the only one who cared?
Will Tashué be able to stand against everything he thought he believed in to get the answers he's looking for?
Review
It's very rare that I am at a genuine loss for words once I've turned the last pages of a book, but that was the exact situation I found myself in after finishing Krystle Matar's Legacy of the Brightwash. This story is incredible in so many ways and I will try to capture and articulate it in this review, but I make no promises. 

The setting is dark and gritty and incredibly fascinating. I would definitely classify Legacy of the Brightwash as a gaslamp fantasy and compare it to media like Peaky Blinders or another self-published book I read recently, We Men of Ash and Shadows by HL Tinsley. The world is unforgiving in the worst kind of ways. There is an underlying magic system in the world but it's not at the forefront of the narrative. The magic system permeates everything about the story but it's not what the story is about, if that makes sense. The magic system surrounds people who are "tainted" or "Talented" and have a knack for performing certain tasks, like healers or providing energy. 
The story at its baseline is about Tashué Blackwood and his ongoing internal, moral struggle. The character of Tashué Blackwood is by far one of the most developed and fully realized characters I've come across in fantasy, ever. He has a tragic past and he lives his life full of regret and sorrow but then comes across hope and love again. Throughout the story we see him begin to trust this hope and it is amazing and real and painful. And he continues to struggle with where to ultimately place his trust and who to believe time and time again.

I would be remiss to talk only of Tashué (who yes, is clearly my favorite) when there is a whole cast of incredible characters. Stella and Ceridwen are two lovely people living a life as best they can. Stella is fiercely defensive of her daughter, Ceridwen, and will go to the ends of the earth (literally, would flee there if she could) to keep Ceridwen safe. Ceridwen has the positivity of a young child who has yet to see the darkness in the world. As the layers are peeled back and she's exposed some of that darkness, you can see her positivity still persists. Ishmael is by far the character with the most intriguing past, and all his secrets are far from revealed. I literally cannot wait to explore more of Ishmael's motivations and history. And finally Jason, Tashué's son, I admire him, standing so firmly in his beliefs and making his own way in a hard and bitter world. 

The Legacy of the Brightwash is not the book I thought it would be. It starts off, as most books do with an inciting incident and a mystery to hook the reader and draw them in. And I anticipated after reading the first few chapters that this book would be about solving the mystery and it is, but it is also about so much more. Each rock that Tashué overturns in the hunt to solve the mystery yields more secrets instead of answers.
Overall, I'd highly recommend this book to you if you like characters who experience struggle and pain and who ultimately aren't perfect. Tashué is a reflection on what it is to be human to face hard times. And I'd recommend this book to you if you don't mind the darker side of fantasy and if you want to root for someone so wholeheartedly they feel like a part of our world. This is a slow burn book with such an intimate feel and I can't wait to read the sequel.