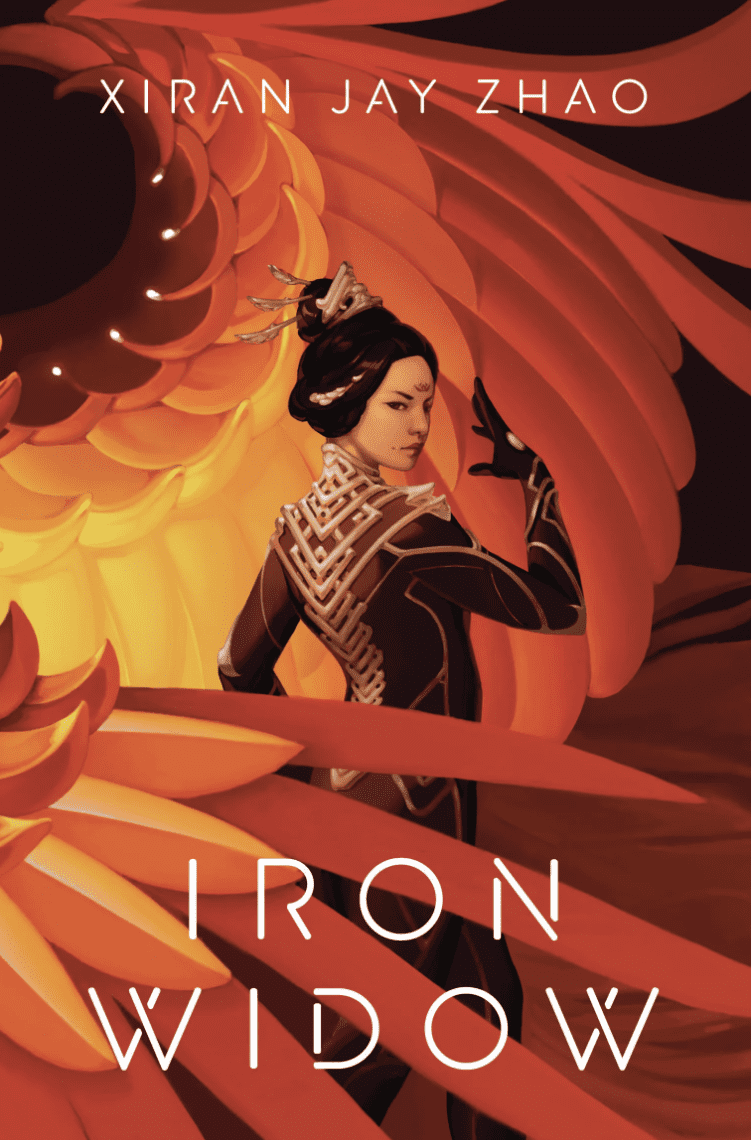 Rating: 10/10
Synopsis
The boys of Huaxia dream of pairing up with girls to pilot Chrysalises, giant transforming robots that can battle the mecha aliens that lurk beyond the Great Wall. It doesn't matter that the girls often die from the mental strain.

When 18-year-old Zetian offers herself up as a concubine-pilot, it's to assassinate the ace male pilot responsible for her sister's death. But she gets her vengeance in a way nobody expected—she kills him through the psychic link between pilots and emerges from the cockpit unscathed. She is labeled an Iron Widow, a much-feared and much-silenced kind of female pilot who can sacrifice boys to power up Chrysalises instead.​

To tame her unnerving yet invaluable mental strength, she is paired up with Li Shimin, the strongest and most controversial male pilot in Huaxia​. But now that Zetian has had a taste of power, she will not cower so easily. She will miss no opportunity to leverage their combined might and infamy to survive attempt after attempt on her life, until she can figure out exactly why the pilot system works in its misogynist way—and stop more girls from being sacrificed.
Review
I'll preface this review by saying that if there's one book this year I could give a rating of beyond 10, then this would be that book. For me, it just so happens to be a book written with every aspect in a novel/comic/media that I think is awesome, almost as if it was tailored to me. That and the fact it handles some very, very difficult and relevant topics in a way you can't ignore them.
Iron Widow is an astonishing mash of everything that gets me excited about a novel – it's giant, transforming mechs against an alien invasion. It's one woman's fight against a patriarchal society and certainly fits into the Handmaid's Tale X Pacific Rim mould it's been pitched as, but it's so very much more. I'd dare say it's got a pinch of The Way of Kings in there with reference to the Hundun Waste and the ultimate goal of liberating it. It's a beauty of a novel and would resonate with comic, SFF fans everywhere.
Zetian, our MC, is an unstoppable force of nature; a power unmatched, an unbreakable heroine – her story's a must-read.
Straight away, I appreciate the prologue. Though it deliberately tells us about the world, the Chrysalises, the Hunduns. It's done so in a very quick, exciting manner so you'd barely notice you've been caught up to speed unless you're a reviewer looking for such things.
Onto the content of the book: it's like Xiran mashed my wildest dreams about the coolest things from comics and spliced them together to make this beauty of a novel with qi-powered mechs, swords moulded in qi and pulled from spirit-armoured chests, giant alien swarms as enemies, more and more and more mechs – oh, and they transform and ascend to higher, cooler levels based on the pilot's spiritual pressure. There's even a history of a legendary hero with unparalleled power that piloted a dragon mech that may or may not be sealed in the centre of a volcano that's deep in lands lost to the alien invaders? To top it off, it's a fantastic feminist commentary that takes aim at the patriarchy with sinister methods of expending female lives in the piloting of these giant robots. It is a phenomenal novel. A hell of a ride – again I'm giving a novel top marks in October because I'm spoilt for choice.
A rich tapestry of wrong doing, an intriguing insight into a history about the historical cleansing of female pilots, counterparts to the Iron Nobles, that have been erased from history, deleted from the media, kept secret by the Sages, a Council of Old Men; a similar story to real-life structures. The world-building here is in long-form. It resonates as real, genuine, and very believable. I'm led to believe we only just pick up the story here with Zetian, but it's a world so effortlessly fleshed out that I can see histories stretching far behind the novel.
The feet binding makes me cringe, the blunt reality of suffering that this book conveys about the way women are treated made me sad. Make me think, and certainly won't let me forget it. But it goes much deeper than that, considers power, control, and the fallacy of 'losing control' with powerful men.
Zetian is anger, she is the fury of all women harmed, killed at the hands of the men in her society. She is vengeance. She is cunning. Mistaken for a nine-tailed fox spirit, because her debut stood her smiling atop a dead body, there's not much you can't love about how badass she is. Zetian is a commentary on karma and vengeance and how one day, it will come for you. She's a blade sharpened by heartache and loss. It intrigued me to no end how all of this hung on the balance of wanting her family to just do something, anything. One thing. To make her feel wanted, to show they care. And they didn't, they wouldn't protect her. And Zetian the Iron Widow is what their negligence and ultimately, their participation. The character is born out of wrongs that could've been righted if someone would only notice them. And the power, the anger born out of her in that is magnificent to watch. It's both exciting and satisfying.
I love a good, fleshed-out magic system and you'll all be aware of that if you've read my reviews … and you might be wondering: but Dan, this is a Science Fiction novel, why talk about magic? Because, in a sense, qi, and the power within the character's body, the spiritual pressure that enables a pilot to power a Chrysalise, is a very well-defined 'power' if not 'magic' system. If there's a difference. It comes equipped with rules for who can pilot what type of mech, and what types (separated into Metal, Water, Earth, Wood, and Fire) are stronger against others, which always plays into which mechs are best to fight different classes of enemies. It's very well put, it's deftly written so you aren't flooded with information, and it really enhances the story.
The ending's amazing. Some books don't live up to the hype or promise of seeds they've laid in the beginning; some books don't explore all the awesome plot threads they've laid down, giving you a red herring over something awesome; this book, however, gives you everything everything it promises. And much, much more. The end is so action-packed, so freaking cool it took my breath away. There's giant robot action in droves, heartache. And I mean HEARTACHE. But there's also a lot more than you expect. A massive, massive surprise I can't even begin to expand on here … because I don't do spoilers. I'd just recommend reading it.
Never, not once, does it forget the message it's presenting, the message that the patriarchy must come to an end. Nor does Zetian forget her purpose; the plot starts focused and ends in the same way, having firmly educated us on how not to mess with Wu Zetian, the Iron Widow, in the process. And a book that explores its own identity then clutches its answer close and doesn't stray is a book that's worth your time. If you like mechs, Chinese myth, and badass female leads, written by an author who certainly knows their stuff, this is the novel for you.