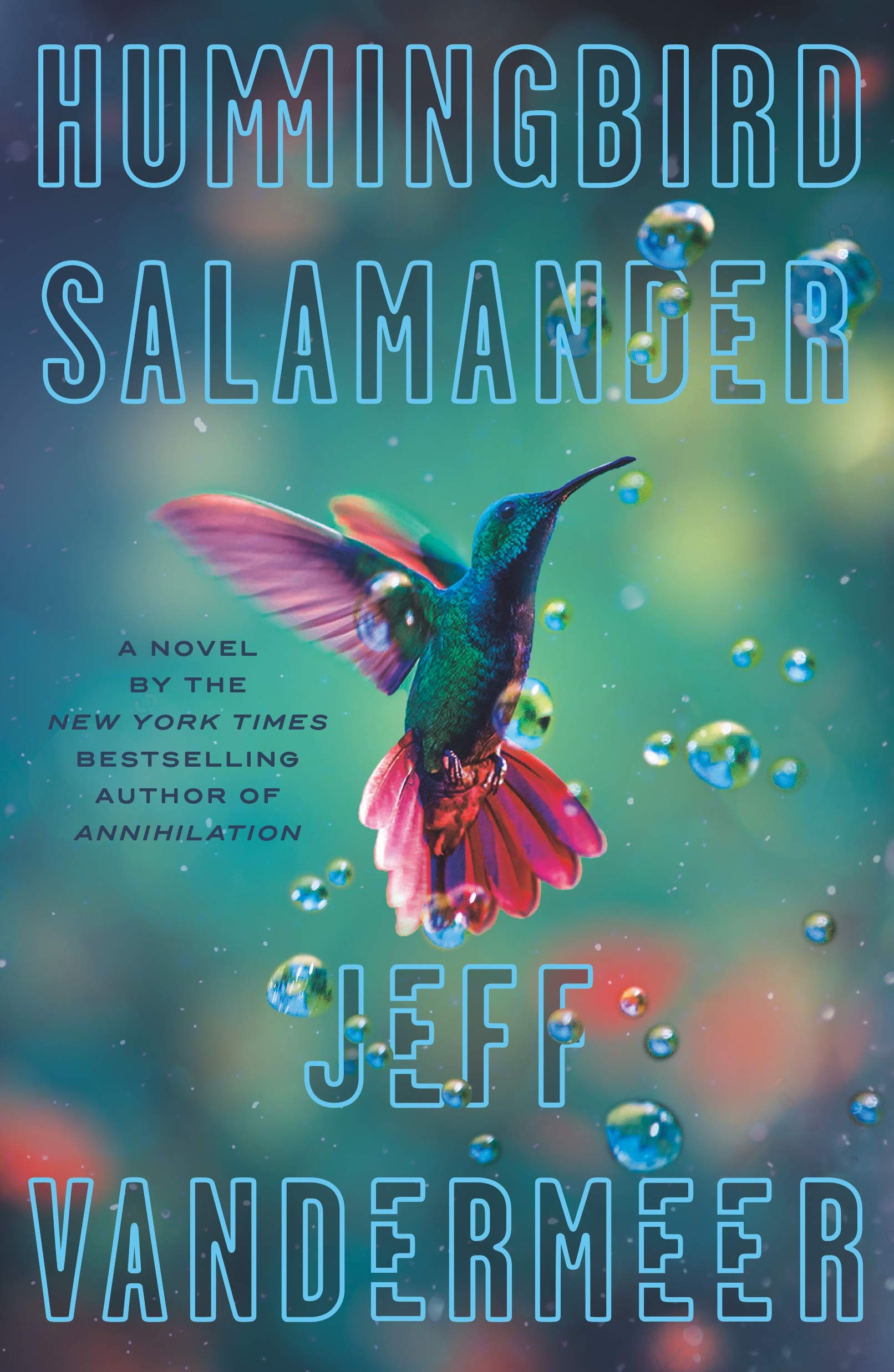 Rating: 8.5/10
Synopsis
From the author of Annihilation, a brilliant speculative thriller of dark conspiracy, endangered species, and the possible end of all things.

Security consultant "Jane Smith" receives an envelope with a key to a storage unit that holds a taxidermied hummingbird and clues leading her to a taxidermied salamander. Silvina, the dead woman who left the note, is a reputed ecoterrorist and the daughter of an Argentine industrialist. By taking the hummingbird from the storage unit, Jane sets in motion a series of events that quickly spin beyond her control.

Soon, Jane and her family are in danger, with few allies to help her make sense of the true scope of the peril. Is the only way to safety to follow in Silvina's footsteps? Is it too late to stop? As she desperately seeks answers about why Silvina contacted her, time is running out―for her and possibly for the world.

Hummingbird Salamander is Jeff VanderMeer at his brilliant, cinematic best, wrapping profound questions about climate change, identity, and the world we live in into a tightly plotted thriller full of unexpected twists and elaborate conspiracy.
---
Review
A gripping near-future, ecological thriller grounded by an enticing mystery and a great protagonist.
I'm a massive Jeff VanderMeer fan. His Southern Reach trilogy is one of my all-time favorite series, as are his Ambergris novels. That said, he's not for everyone. I know that—I accept that. His brand of "new weird" can be pretty far-out a lot of the time, especially when he veers into a more literary writing style. So, when I heard of Hummingbird Salamander, I was surprised that he was leaning more mainstream with this near-future eco-thriller. I couldn't help but think, how this was going to straddle the line between his longtime fans and those who were new to his work and/or intimidated by it? And the result? VanderMeer manages to straddle that line effectively, telling an overall great story with a few hiccups and stumbles along the way.
In Hummingbird Salamander, VanderMeer presents a pretty grim vision of the near future, but one that seems to have crept upon the world slowly. Many animal species have gone extinct (hence, the titular hummingbird and salamander), and climate change has dealt its hand in many ways that seep into the worldbuilding. Despite that, the story didn't feel pessimistic and was grounded by its protagonist: Jane Smith.
Jane is a questionable narrator, a fictional trope I almost always enjoy (but isn't used often enough in SFF). She is capable of so much more than she gives away, at least to the characters around her. And when the story does present the extent her capabilities, VanderMeer has done a satisfying job of foreshadowing them.
Plus, Jane's development as she falls down the rabbit hole of her unofficial investigation, donning the hat of a private detective when in reality she is a working woman with a husband and daughter, kept me engaged from beginning to end. Her story is a tragic one, no two ways about it. But it really hits home when you uncover more of her troubled past, how she came from tragedy, and that her suburban life is the middle chapter as her past comes back full circle for the conclusion.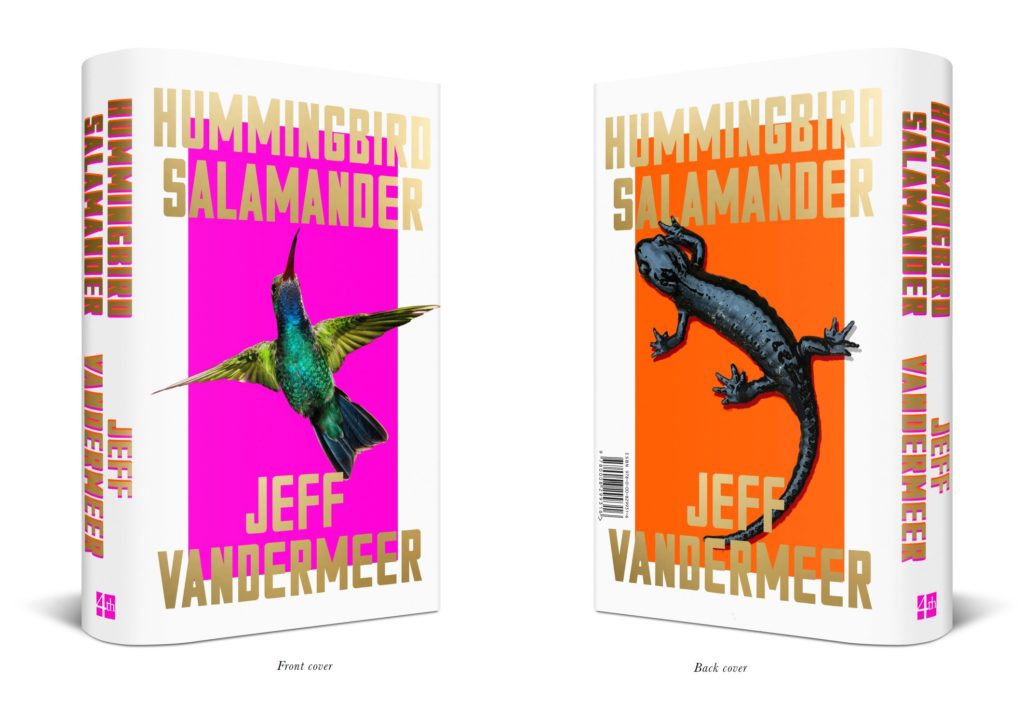 On top of that, Jane has a great, sarcastic sense of humor that oozes off the page.
Another thing I loved is the world that VanderMeer created for this book. The climate change worldbuilding is delicately infused into the narrative, never feeling preachy or overbearing (something climate change discourse can often be like). His prose and description also deliver so much information in a way that is rich and poetic but also concise and matter-of-fact. He hit just the right balance here.
What was also cool is how he tied the worldbuilding and extinction of species directly into the core mystery of the narrative. After finding a taxidermy hummingbird with a note, Jane gets wrapped up in a crazy conspiracy that sends her exploring the history of a mysterious woman (Silvina) and the greedy, shady family she sought to escape (or undermine?). Jane's progression as she becomes obsessed with Silvina, her whole life collapsing around her, was brilliant.
And while this provided some beautiful tension and action (VanderMeer really stepped up his game with the action in this novel), Jane's path towards solving this mystery was often convoluted. This was especially problematic with the antagonists, as there are so many players playing different games in relation to Jane that I got confused at times—or lost my place. The pacing also hit weird lulls as a result of all that, but didn't ultimately dampen my overall enjoyment of the book.
While Hummingbird Salamander isn't my all-time favorite VanderMeer story, it did two things for me. First, it solidified his talent and versatility, showing that he can steer outside of the "new weird" bubble that he was often pigeonholed into. He has the ability to deliver a solid detective-style thriller, and that's awesome. Second, it got me thinking about climate change in a new way (not that I wasn't thinking about it before). Just that this story presented a future where animal extinction was presently real, and experiencing it through the lens of the characters made me understand what it might actually be like to be in a world without so many of the species we take for granted. That was a success, in my books.
With another VanderMeer novel under my belt, I can safely say that I'm still a massive fan. Hummingbird Salamander delivered on its promises, even if the road to its climax was choppy here and there. The ride was thrilling, the protagonist was gruff, charming and unreliable, the action, worldbuilding and prose was tight. So, if you like VanderMeer's work, give it a try. If you've never read him before, give it a try too. If you were put off by some of his past stuff, this one is more approachable, so also give it a try. 'Nuff said.