---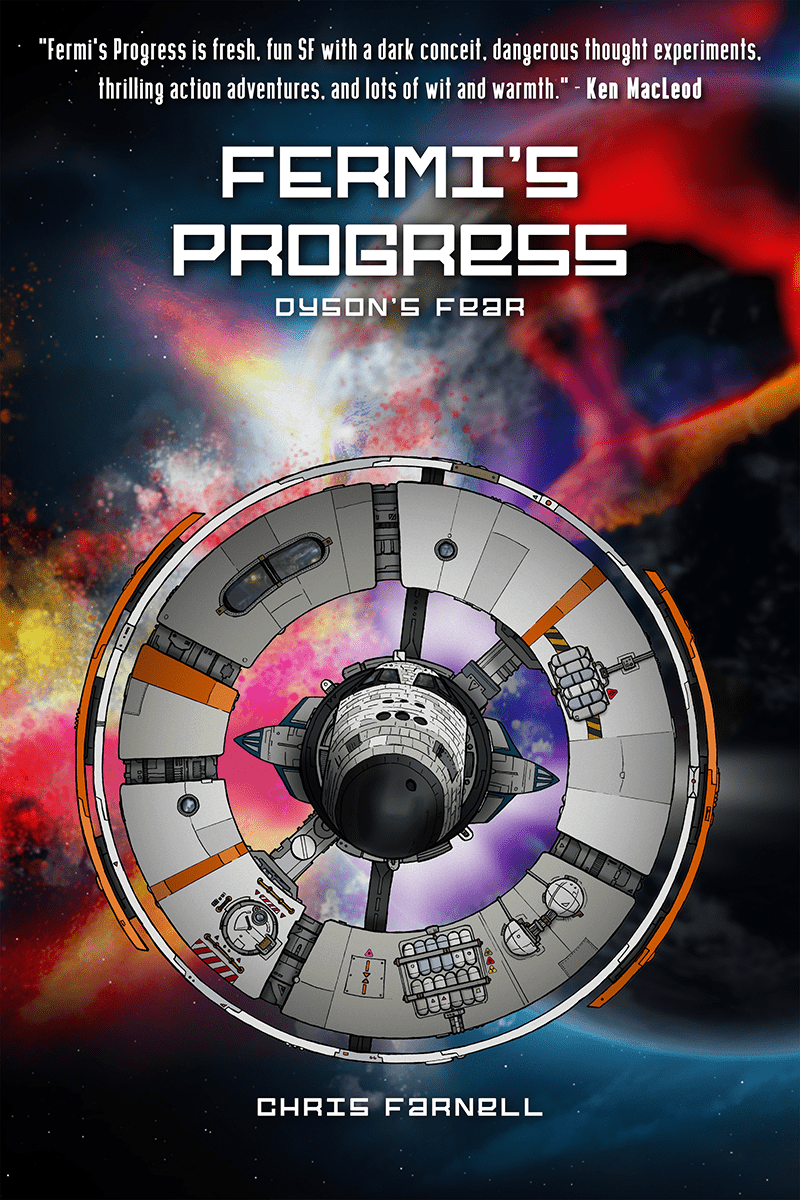 Rating: 8/10
Synopsis
The Fermi is Earth's first faster-than-light capable spaceship. It's also its last. The moment its engines engage, it unleashes a shockwave that vaporises entire planets, entire solar systems.

Fermi's crew, the last surviving members of the human race, now find themselves circling an ancient Dyson sphere in a distant corner of the galaxy, where they must explore a city of ships and negotiate with a vast, lonely AI for their survival. But that isn't their only problem.

Because the Fermi's engines are powering up again…
Review
It's no secret that I fell in love with sci-fi last year. And Chris' episodic addition to this genre is very welcome indeed. Dyson's Fear is the first instalment to the Fermi's Progress book, and boy does it throw you in there.
It took me a little bit to get accustomed to Chris' writing style (we can thank too many epic fantasies in a row for that..), and to allow myself to be taken away by the wit and comedy that this book produces. With a multitude of pop culture references that firmly place the book in the current day you'll find yourself swept along with the crew.
It features 4 main characters, all with their strengths and weakness', and some with more than meets the eye. For me Connor felt firmly like the central character of the book, he's the one who holds temp jobs and only got onboard because of his brother, but his lack of science talk means as a reader you can connect with him when the science stuff gets complicated and he's left feeling confused.
Dyson's Fear puts us on a brand new planet. A strange, inexplicable place brimming with intelligent life, and a city that floats on the river (which I'm fascinated by). Complete with its own religion and philosophies Chris has a flair for creating new worlds that are rich in culture. Honestly I could read a whole series set on this planet and still want to know more!
Chris is a fascinating voice in sci-fi and if you like this genre you really must pick this up. His rich and fascinating writing takes you to places that you'll soon be thinking about after you're finished with the book.
Read it. Seriously.
You can also purchase Fermi's Progress from Scarlet Ferret here!
This is a repost of a review previously on my personal blog.