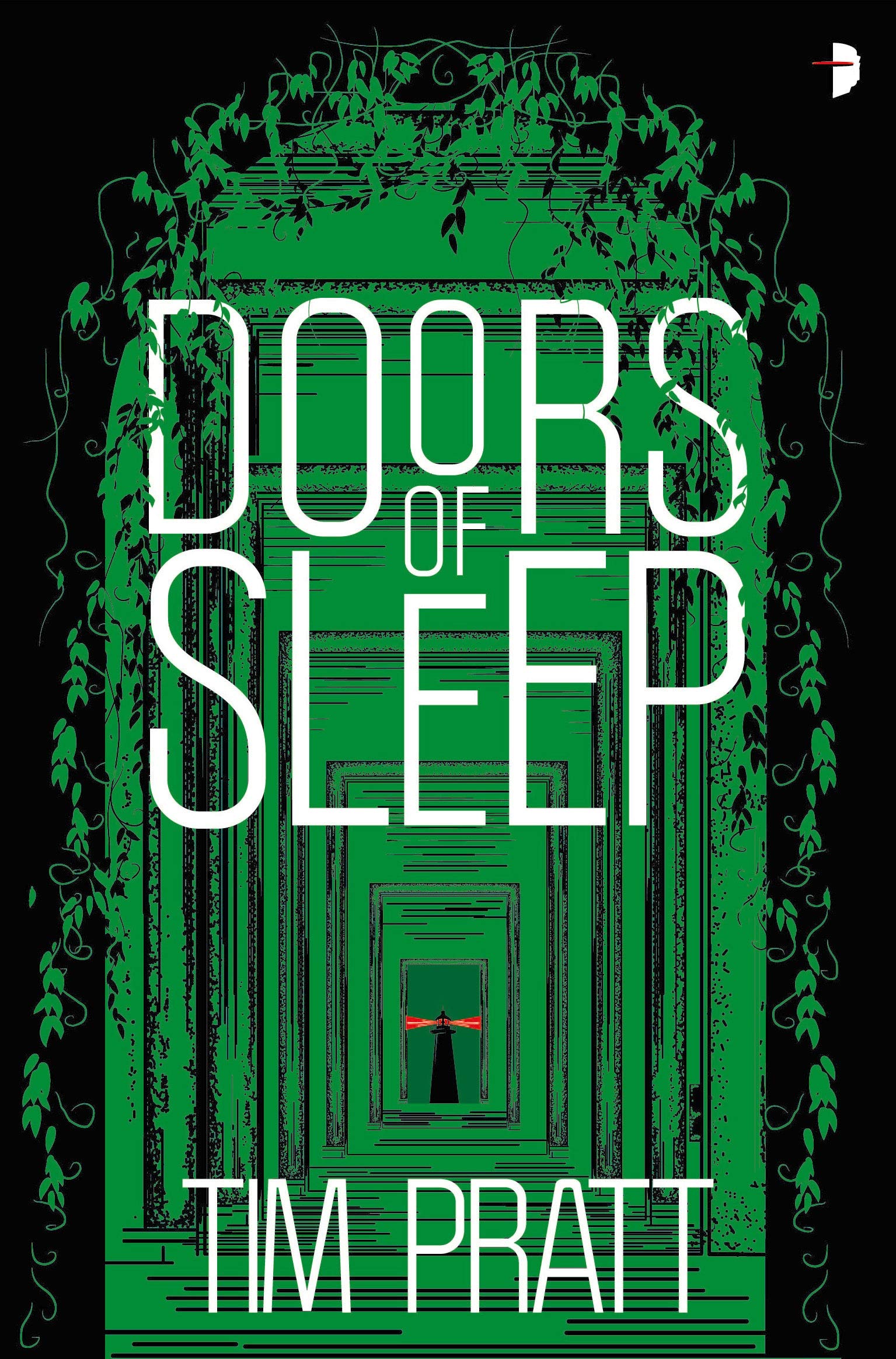 Rating: 9/10
Synopsis:
Every time Zax Delatree falls asleep, he travels to a new reality. He has no control over his destination and never knows what he will see when he opens his eyes. Sometimes he wakes up in technological utopias, and other times in the bombed-out ruins of collapsed civilizations. All he has to live by are his wits and the small aides he has picked up along the way – technological advantages from techno-utopias, sedatives to escape dangerous worlds, and stimulants to extend his stay in pleasant ones. 

Thankfully, Zax isn't always alone. He can take people with him, if they're unconscious in his arms when he falls asleep. But someone unwelcome is on his tail, and they are after something that Zax cannot spare – the blood running through his veins, the power to travel through worlds…
Review:
Doors of Sleep by Tim Pratt is the first installment of the Journals of Zaxony Delatree. I adored this novel! It was such fun and was suspenseful, but didn't keep us waiting too long. Zaxony will travel to parallel in overseas whenever he falls asleep, whether he wants to or not. He has no control over where he goes, so he could end up in a paradise or a hellish landscape. Pratt does a good job of making is understand the worlds he visits without droning on about each of them. It was a perfect balance and I loved to see what he thought up for each place.
One of my favorite tropes was used in this novel! Who isn't a sucker for found family? Especially found family who travel through different worlds with you! Zaxony has to figure who is friend and who wants to use his abilities for evil. He is chased through multiple dimensions because of those abilities. His little group is so endearing and loyal, I was nervous the whole time because I wanted them all to make it out safely.
This was just a really fun ride! I could nitpick, but I found myself enjoying this book so much that I don't feel the need to. It was a wonderfully distracting and an easily devoured book! I can't wait to read book two. We are left with a bit of a cliffhanger and I'm very curious to see if Zax is about to get the wool pulled over his eyes or not. Thanks for the review copy Angry Robot Books! I'm excited for my tour spot for Prison of Sleep next month.