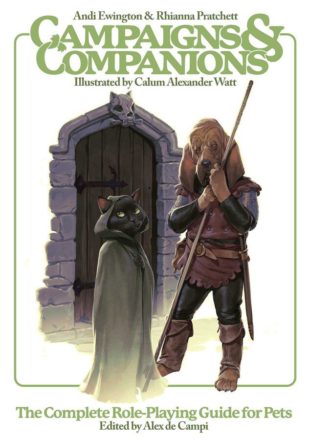 Rating: 10/10
Synopsis:
Grab your dice and pencil, sit your pets down, teach them to play… and immediately regret your choices.
Hilarious collection of Dungeons & Dragons -themed pet jokes by acclaimed comics creators Andi Ewington, Rhianna Pratchett, Calum Alexander Watt and Alex de Campi
What if your pets could play D&D? And what if they were… kind of jerks about it?
If there are two things all geeks love, it's roleplaying games, and their pets. So why not fuse the two? It's time to grab your dice, dust off that character sheet, and let your cat or dog (or guinea pig, or iguana, or budgie) accompany you on an epic adventure! It'll be great!
…unless your pets are jerks.
Written by comics and videogames writers Andi Ewington (Forty-Five45) and Rhianna Pratchett (Tomb Raider), Campaigns & Companions is edited by Alex de Campi (Madi) and beautifully illustrated by Calum Alexander Watt (The Rise of Skywalker).
Review:
Thank you to Rebellion for sending me a copy in exchange for an honest review!
I've made no secret of the fact that I've been a big supporter of this book since the start of the year. Something about it drew my attention and I've been awaiting my copy ever since. I actually read this the moment it appeared through my letterbox, and then it got passed around the family to much laughter.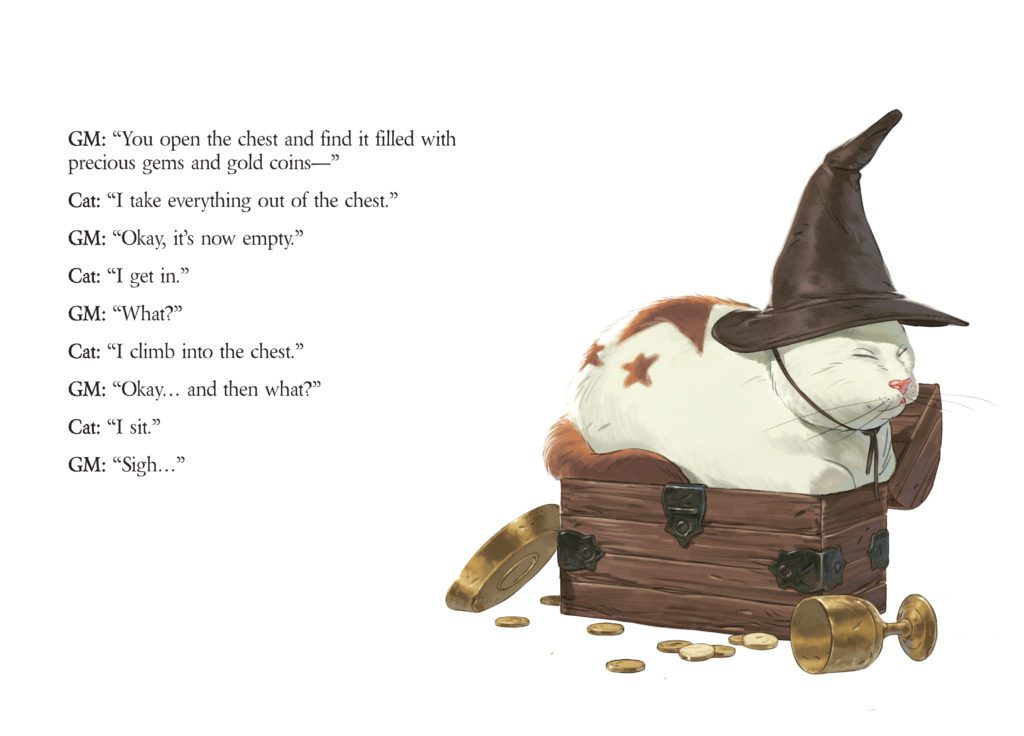 This is a beautifully illustrated comic guide for DnD fans. I've only played a couple of DnD games, but despite my lack of understand of the nuances of the game I still found this absolutely hilarious. Making it about pets playing DnD just elevates the humour and makes it all the more accessible. Every cat owner knows they want to sit in the box (or chest), every dog owner knows they'll drop what they're doing to chase the ball. Taking these and then adding the illustrations is just perfection. From full double page illustrations to illustrations of faces on a single page it never gets old. It also helps that they are stunning to look at.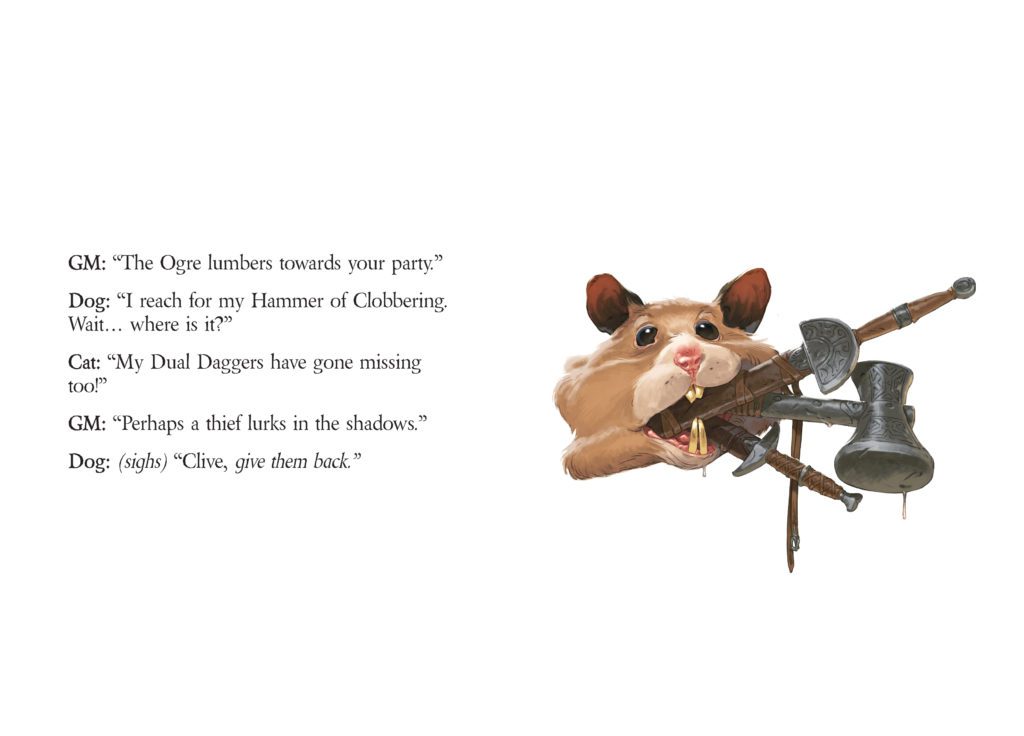 Bringing together Andi Ewington, Rhianna Pratchett, Alex de Campi and Calum Alexander Watt this is truly a must-buy for all DnD lovers. Utterly hilarious, completely beautiful and the perfect addition to anyones DnD collection.