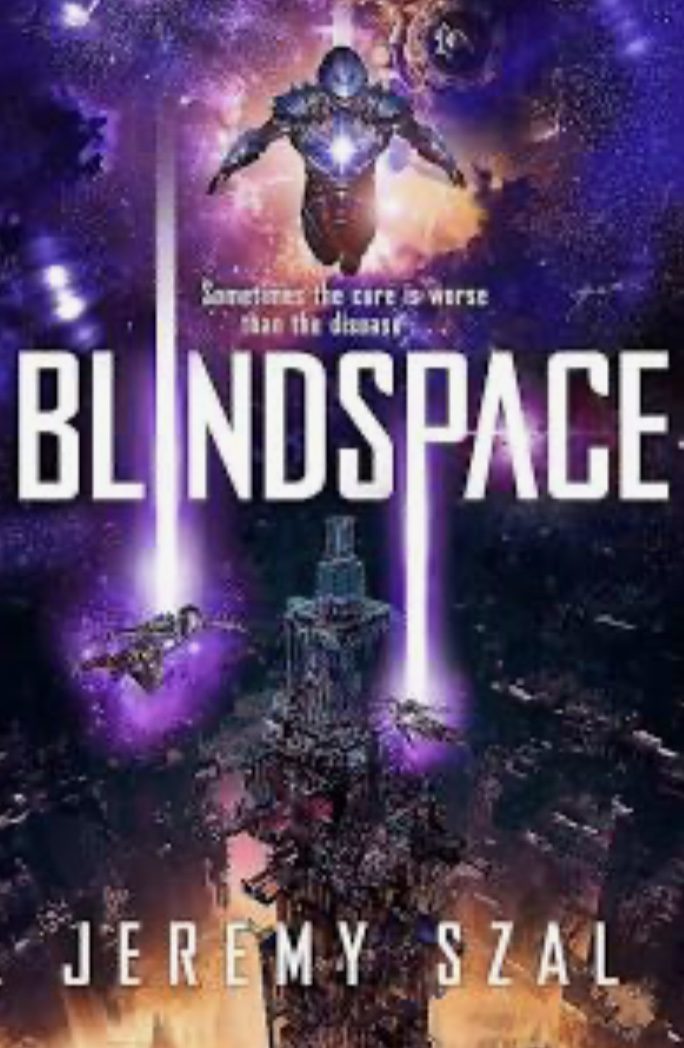 Rating: 9/10
Synopsis
Vakov Fukasawa is a Reaper. An elite soldier injected with a dangerous drug called Stormtech: the DNA of a genocidal alien race, the Shenoi. It makes him stronger, faster, more aggressive. At a price. A price that, if the House of Suns cult isn't stopped, all of humanity will have to pay.
Vakov saved his estranged brother from the cult and killed their leader. Now they want his head on a spike, and they're hunting him and his friends down to get it, while continuing their mission to awaken the Shenoi and plunge the galaxy into mindless violence and chaos. There's a dangerous journey ahead, but Vakov and his misfit crew of eccentric aliens, troubled bounty hunters and rogue hackers will take any risk to stop the alien awakening. Only there's one risk Vakov hasn't shared: the one he himself poses. He got a terrifying glimpse of the Shenoi in the depths of interstellar space, and the violent nightmares he's suffered since suggest their DNA isn't just inside his body — he might already be fighting them for his mind…
Review
Blindspace is the sequel to Stormblood, Jeremy Szal's cocktail of sci-fi action and cyberpunk mystery. And what a sequel it is!
Szal's writing is every bit as addictive as the stormtech squirming through Vakov Fukasawa's veins. The action is inventive. The characters are nuanced. The world is layered and twisted and glorious to imagine. But the flavour of Blindspace is very different to its predecessor. It feels more grown up. More mature. And part of what gives it a heightened, almost sophisticated vibe is the approach it takes towards its theme.
One of the things I loved about Stormblood was how many different themes were in the mix. You had speculation over the ravages of war, the bonds of found-family, the value of loyalty, and the price of sacrifice. And that's just scratching the surface. I expected Blindspace to go even bigger, and smash even more ideas together, but instead, it consolidates its many strands into a single motif — brotherhood. As a result, it feels streamlined, and goes so much deeper.
This book is an exploration of what brotherhood means. Of how it affects us. How it shapes us. How it breaks us and puts us back together. How it connects us. How it obligates us. How it's both our greatest frailty and our greatest strength.
Vakov Fukasawa started out as a lone wolf. Now, he's got a pack. A team. And he's got to find a way to lead them without sacrificing the bonds that bind them together. They're more than just his soldiers, they're his family. And they really do feel like family to one another.
Vakov's brother (Artyom) is in prison, having turned traitor against the House of Suns, an organisation intent on revenge against Vak for the blow he dealt to their former leader. Where the flashbacks in Stormblood took you back to the Reaper War, the flashbacks in Blindspace show Artyom and Vak as boys on New Vladivostok getting into scrapes and learning to rely on each other. Brothers being brothers. And now, Vak's trying to be a brother to Artyom again, and will stop at nothing until Artyom is free.
In terms of the antagonist — there's no secret this time about who's pulling the strings and flooding the asteroid with stormtech. The Jackal is out for blood, abducting the people closest to Vak and publicly torturing them. Vak will need to stop him before any more of his friends and family become victims.
As these threads begin to form a web, it's the constant probing of brotherhood that ties them all together. And it really lands. The impact of the book is cumulative, with each aspect feeding into the next. Twists and turns abound, as you'd expect. But the biggest surprise is how personal it all feels.
In terms of the title — I don't want to spoil anything, but the concept of what blindspace actually is — it's extremely cool. It's alien in all the best ways. And there's much more of an alien presence through the book this time around. For a story that's so human in the way it handles the bonds of family, it sure does dial the aliens up to the max!
If you're a fan of brutal battles and explosive set-pieces, Blindspace will leave you feeling very satisfied. This world straddles so many different sub-genres, but the one that takes dominance here is military sci-fi. It's one fireteam against a galaxy. And you'll find yourself rooting for these underdogs, right to the bitter end.
Where Stormblood was a cocktail with many different flavours, Blindspace is a shot of hard liquor that hits you right in the chest. It's got all the pew pew pews you could hope for, but underneath the dazzling action, it's a grown up glimpse of what family really means. Like its protagonist, this sequel is a solid big brother to the first book. And I can't wait to see what's next in this series.