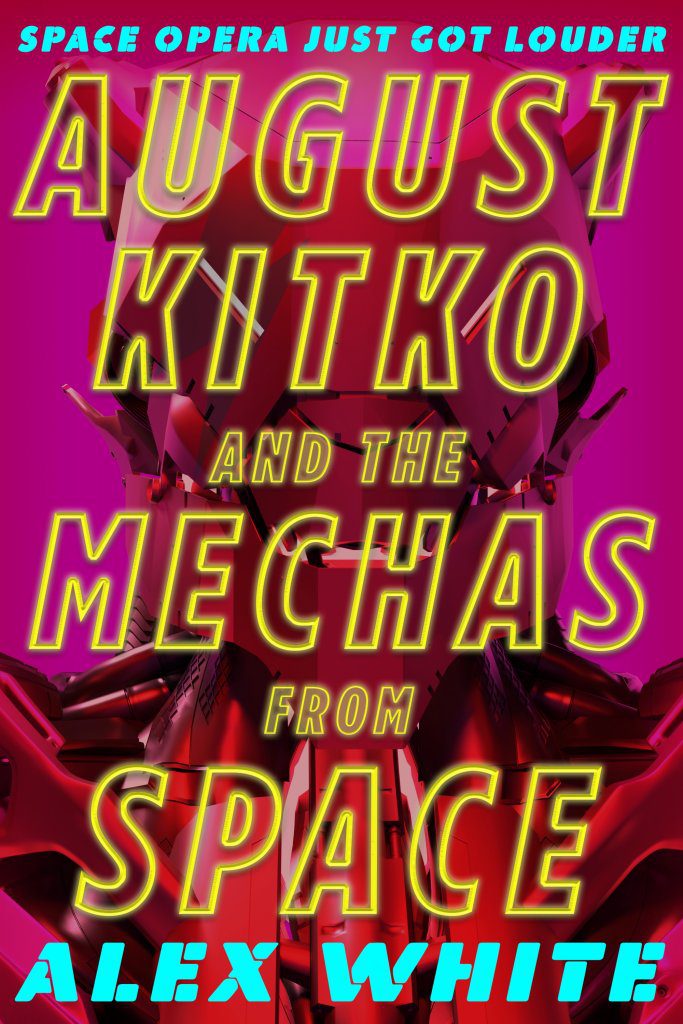 Rating: 7.5/10
Summary:
When an army of giant robot AIs threatens to devastate Earth, a virtuoso pianist becomes humanity's last hope in this bold, lightning-paced, technicolor space opera series from the author of A Big Ship at the Edge of the Universe. Jazz pianist Gus Kitko expected to spend his final moments on Earth playing piano at the greatest goodbye party of all time, and maybe kissing rock-star Ardent Violet, before the last of humanity is wiped out forever by the Vanguards–ultra-powerful robots from the dark heart of space, hell-bent on destroying humanity for reasons none can divine.

But when the Vanguards arrive, the unthinkable happens–the mecha that should be killing Gus instead saves him. Suddenly, Gus's swan song becomes humanity's encore, as he is chosen to join a small group of traitorous Vanguards and their pilots dedicated to saving humanity.
Review:
This is White's first entry into a new 'The Starmetal Symphony' series and packs in all the fun of Sylvain Neuvel's Sleeping Giants, meets Mobile Suit Gundam, meets Pacific Rim. But these 'Vanguards' were not actually built by humans. They've come to earth to extract all human knowledge from our brains and leave our bodies to die. And there's not only giant robots terrorizing the world, there are also the 'ghosts' which are robotic beasts with fangs that plunge into your skull and suck out your knowledge.
Stuck in the middle of all of this falls out depressed protagonist August Kitko. A bar-scene jazz pianist just waiting to die as the world and the ones he loves dies around him. Until he casually tickles the ivory for one last tune that will change his life.
Throughout the story of Gus and Ardent, Gus continually falls under the umbrella of 'hapless hero' where he struggles in his new role of humanity's savior and opposes this 'chosen one' trope. He relies heavily on his non-binary 'joyfriend' rockstar Ardent Violet for the comfort and encouragement to dig up confidence to fight for humanity. I felt like Gus was a little too resigned to his fate and really wanted him to snap out of it and get some more gusto through the evolution of his story.
White does a great job on the action, chasing, and giant robot fights and he's not afraid to put his characters through the ringer. They're writing tends to shine the spotlight a little more on the relationships of his characters than the bad-ass fighting robots. I felt that through the 60-80% mark of the book slowed down a little and got me out of the groove. I liked meeting the tertiary characters and their history and enjoyed the attention to detail on the musical composition going on. The final battle was fairly epic and the villain of the story was quite sinister and powerful and I'm glad I stuck with it.
I would recommend that you give this a shot if you're a fan of Alex White's other writing, perhaps softer Sci-Fi, and love an apocalyptic queer romance covered with giant fighting robots and modal musical composition.