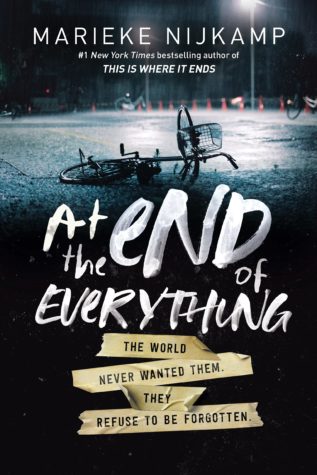 Rating: 6/10
Synopsis:
The Hope Juvenile Treatment Center is ironically named. No one has hope for the delinquent teenagers who have been exiled there; the world barely acknowledges that they exist.
Then the guards at Hope start acting strange. And one day…they don't show up. But when the teens band together to make a break from the facility, they encounter soldiers outside the gates. There's a rapidly spreading infectious disease outside, and no one can leave their houses or travel without a permit. Which means that they're stuck at Hope. And this time, no one is watching out for them at all.
As supplies quickly dwindle and a deadly plague tears through their ranks, the group has to decide whom among them they can trust and figure out how they can survive in a world that has never wanted them in the first place.
Review:
I received a copy of this book in exchange for an honest review.
This is a hard review to write, because 2 years after the start of the pandemic it still feels like a raw subject. So, when I heard that At The End of Everything was inspired by the pandemic I knew that it would be a tough read and a tough review.
Nijkamp has written a wonderful, diverse YA book that really hits home. You never learn too much about the teens lives' before they were sent to the Juvenile Centre, there are theories about what each teen may have done but you never really find out about their lives before. The focus is far more on the current situation, how a group of forgotten teens try to survive the pandemic that has broken out.
The book mainly takes place in the Juvenile Centre, but they also venture into the nearby town, and I think these were the moments that really stuck with me. The horror of discovering the 'X's on the doors, and some of the later moments where the teens are just trying to survive.
This isn't a fast-paced, action-filled story. It's instead a quiet, haunting exploration into what happens if you're forgotten, and how you try to live through that.
If the pandemic is a trigger for you I would suggest reading this at a later date. But if you're ready to read about a pandemic heavily inspired by what we all just experienced, I would suggest giving this a try.