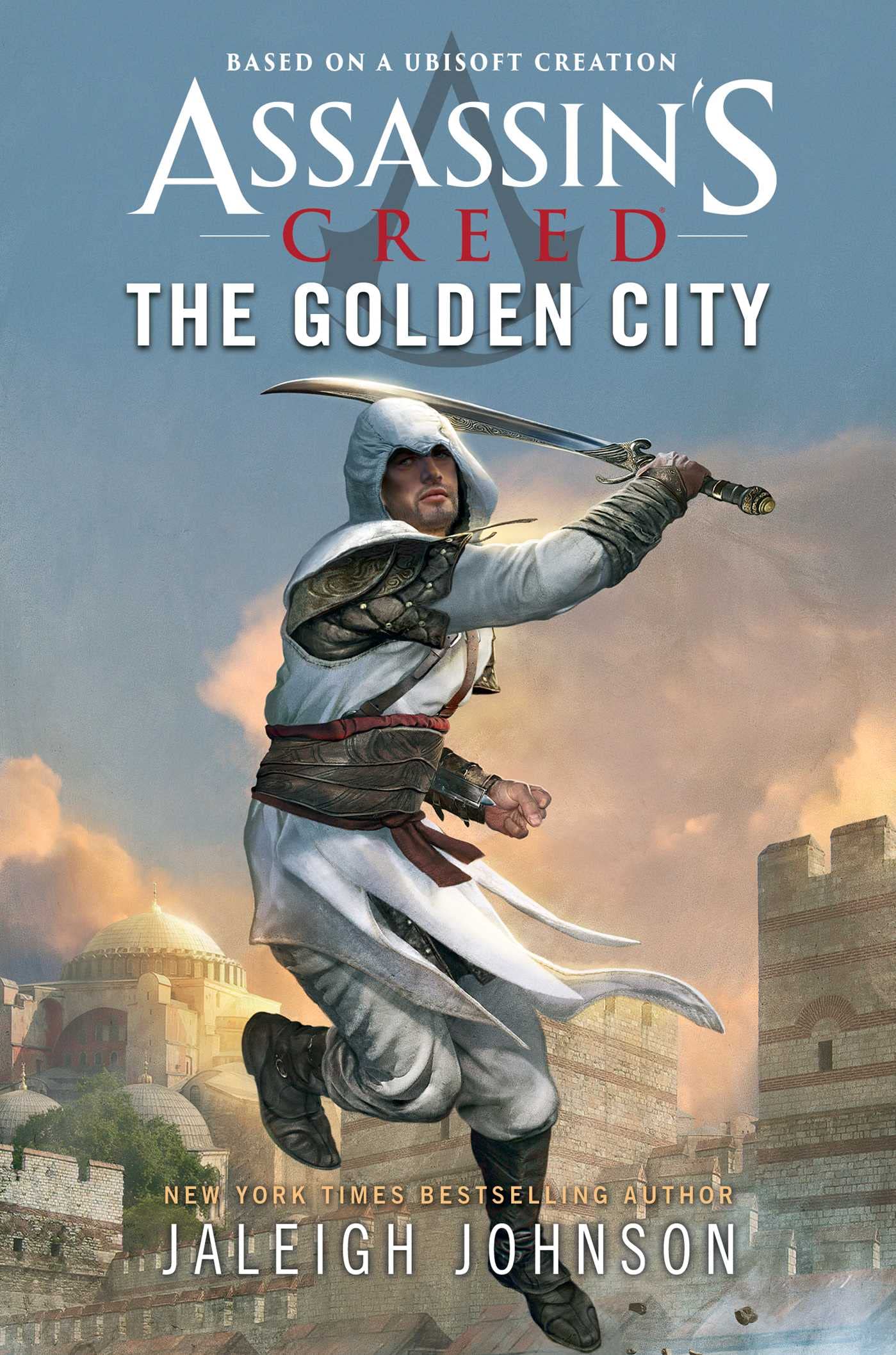 Rating: 10/10
A young emperor's life hangs in the balance in ancient Constantinople, and only the Brotherhood of Assassins can save him, in this action-packed historical adventure from the award-winning Assassin's Creed universe
Constantinople, 867 – A murderous plot is afoot. Assisted by the Order of the Ancients, the emperor schemes to assassinate his son and throw the city into chaos. In response, the Hidden Ones have dispatched Assassin acolyte Hytham to join his mentor, Basim Ibn Ishaq, to infiltrate the palace and foil the emperor's plan. But that is not his only mission… Hytham's brotherhood have entrusted him with uncovering where Basim's true loyalties lie and whether the master Assassin's personal obsessions outweigh his sense of duty. For Hytham to succeed, he must tread carefully, for Constantinople is a city of shadows, and danger hides in all of them.
Review:
This is one of the best Assassin's Creed novels I've read. It is a story of assassinations (lots of them!), triumphs, defeat, and glory. The worldbuilding is thoroughly immersed in giving you an idea of the Byzantine World. Or in reality, what the Roman World was. Some believe that Rome fell after the fall of the Western Roman Empire, but it didn't. The Eastern part of the Empire survived and became the Byzantines. But the Byzantines saw themselves as Romans above all else. Moving onwards, this story made me emotional often between the bonds of characters, the testing of loyalties, and ties to each other.
It is a strange world, where one must be commanded to do the things that one would never do. That is the work of the Assassins and the Templars, locked in an ever-eternal struggle to fight over who controls the power of the day. And I really like that Jaleigh expanded Hytham's character and gave us more, for which I felt he was an underrated character in Assassin's Creed Valhalla. Basim is a character that you would never be able to trust, and at the same time has this omnipresence throughout the entire novel.
There is not a moment where you will feel that Basim isn't at your side. And Hytham is struggling to trust Basim, for this mentor of his has hidden secrets. Love, loyalty, and protecting Leo are the three themes I would make for this novel. And you will begin to like Leo and Hytham's relationship, for you will see Hytham caring for a boy that is surrounded by threats, and by an arrogant father that does not respect his son. You will experience the drums and roars of the Hippodrome, the powerful presence of the Varangian Guard, and the deadly Order of the Ancients. The combat is so well written, that I felt I was an Assassin within that very world.
You cannot trust barkeeps after all, nor can you trust what goes on in the palace. Nor can you trust those who are your friends either. For that dark presence has its eyes and ears everywhere. One thing that Jaleigh really did excellently was humanizing the royalty of Byzantium, and I liked Leo's mother, Empress Eudocia Ingerina. One should not underestimate her ability to wield power behind the scenes, and she was more secretive than I would have bargained for. The story is excellently paced and extremely well written. I would love to see Jaleigh write more Assassin's Creed novels in the future. I really am a fan of her writing, and her historical research shows throughout the entire novel. This is a 10/10 from me.
As of note, this novel made me really wish that we would one day explore the city of Roman Constantinople in Assassin's Creed. In the future, Assassin's Creed as a series will go to many settings in the future. India, the Aztec Empire, Japan, Infinity, 16th century Germany, the Abbasid Realm, etc. It is an exciting time now to be an Assassin Creed fan, irrespective of anything else in my opinion. Mirage will prove to be an excellent game, and I think the novel did an excellent job showcasing what could happen within it.