Rating: ★★★★☆+
Synopsis
Charles Soule brings his signature knowledge—and wariness–of technology to his sophomore novel set in a realistic future about a brilliant female scientist who creates a technology that allows for the transfer of human consciousness between bodies, and the transformations this process wreaks upon the world.
Inside a barn in Ann Arbor, Michigan, a scientist searching for an Alzheimer's cure throws a switch—and finds herself mysteriously transported into her husband's body. What begins as a botched experiment will change her life—and the world—forever…
Over two decades later, all across the planet, "flash" technology allows individuals the ability to transfer their consciousness into other bodies for specified periods, paid, registered and legal. Society has been utterly transformed by the process, from travel to warfare to entertainment; "Be anyone with Anyone" the tagline of the company offering this ultimate out-of-body experience. But beyond the reach of the law and government regulators is a sordid black market called the darkshare, where desperate "vessels" anonymously rent out their bodies, no questions asked for any purpose – sex, drugs, crime… or worse.
Anyone masterfully interweaves the present-day story of the discovery and development of the flash with the gritty tale of one woman's crusade to put an end to the darkness it has brought to the world twenty-five years after its creation. Like Blade Runner crossed with Get Out, Charles Soule's thought-provoking work of speculative fiction takes us to a world where identity, morality, and technology collide.
Review
Thanks to the publisher and author for an advance reading copy of Anyone in exchange for an honest review. Receiving this ARC did not influence my thoughts or opinions on the novel.
Anyone is a no holds barred, over-the-top riveting roller coaster ride of a novel that had me channeling my inner Jesse Pinkman throughout its entirety.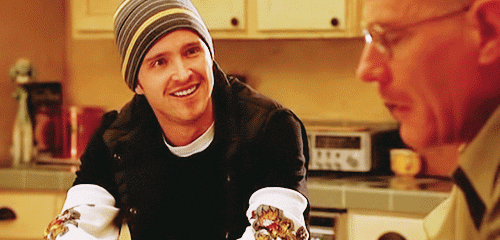 Having enjoyed Soule's debut, The Oracle Year, a year ago, I knew that I had to get my hands on Anyone and see what all the hubbub was about. To say that the early reviews justified the hype going in would be an understatement. In my opinion, this tops his freshman novel by quite a few parsecs.
This ability of "flashing" into other peoples' bodies has obviously been done before, but I don't feel like is has been done to either this extreme or with this amount of detail. The introduction chapters of our protagonist stumbling upon the realization that she has transported herself into her husband's body, only to realize how different it sees, feels, walks, interacts with its environment, etc. Truly fascinating.
Soule continues the novel by giving the reader two (2) separate timelines: one of Dr. Gabby White in the, well, past I guess, as she comes to terms with her creation and the how it will not only affect her but the entire world; the second is twenty-five (25) years in the future behind the eyes of a, suffice it to say, "flash prostitute" who is paid by others to use her body as they like, at least until she wakes up in a pool of someone else's blood.
Anyone reads like an adrenaline fueled techno-thriller (which it is), but is also a mix of the best technology-based episodes of Black Mirror. It is a mind-trip of a novel with a big payoff at the end and is definitely worth the time spent.
If you enjoy edge-of-your-seat, electrifying thrillers, then Anyone is right up your alley.