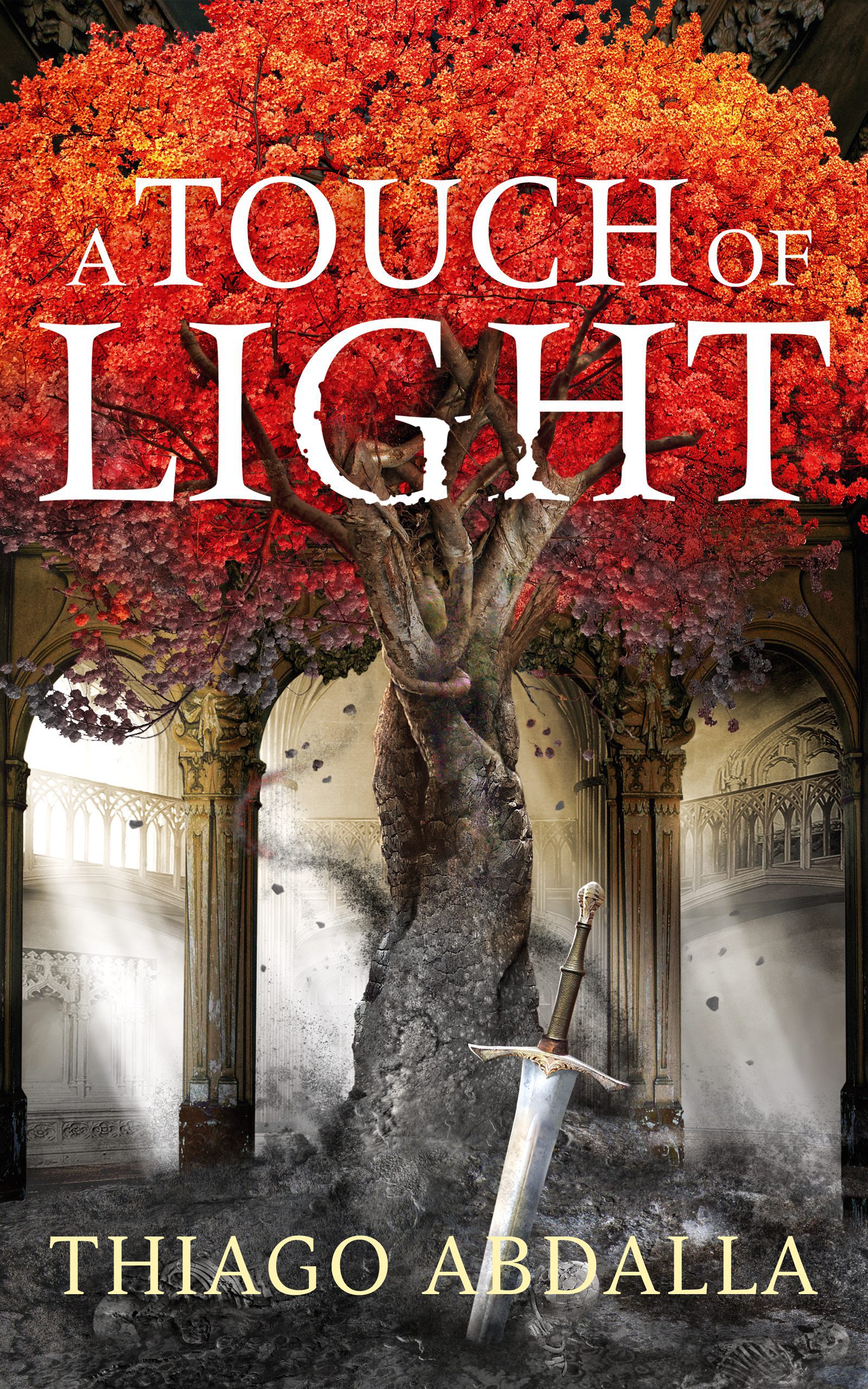 Rating: 9/10
Synopsis
How far would you go to resurrect someone you love?
Would you change who you are to show you belong?
The world of Avarin is tearing itself apart. The Domain worships life, its leaders lead eternal lives and death is a shame that must not be mourned. But, for the clans to the south, death is all that keeps the Earth alive.
Adrian is a prince of one of the Domain nations. Church teaching says his grief is forbidden, but he will stop at nothing to return his loved ones to worthiness. Even if it means sacrificing his own.
Lynn is a rogue elite warrior hiding from her past. But now, an old enemy is rising, and running is no longer an option.
Nasha is a gifted hunter hiding a terrible secret. A lifelong outcast, she desperately fights for belonging in the Ronar, a proud southern clan. Yet a changing world threatens more than just her status in the community.
But now a terrifying foe creeps nearer, and the people of Avarin must fight to save it.
Before death comes for them all.
Dive into this sweeping epic fantasy saga of a world where religion and politics are one, magic brings terror into the hearts of men, and a looming blight threatens to tear everything down.
Review
"All that mattered was his blood. It was all that had gotten him this far. It was all he could put his faith in."
Wow. Where to even begin? Thiago Abdalla's A Touch of Light is a fast paced, multiple POV, fantasy thriller that will easily keep you up late into the night to see what happens next. I found each POV just as interesting and exciting as the others which made for a wild ride that I can't wait to continue in book 2.
I started this book thinking I knew roughly where it was headed but I found myself completely wrong as the book continued which was a nice surprise! Abdalla was able to steer me towards plot twists like a pro and had me thinking of the book even when I wasn't reading it.
One of the best parts about this novel is how different the 3 POVs are from one another yet at the same time they each carry a common theme between them that I'll leave you to learn about yourself. Not only were they each different but I found myself captivated by each one of them which I sometimes find difficult for some books to pull off. I usually am focused on one specific person and can't wait to get back to them. I didn't find that true with this book at all. No matter who I was reading about I was excited for it because they all had elements that had me wanting to know what was going to happen next. I will admit though that my favorite MC was Lynn!
I also need to take a minute to talk about the world building of this book. The world of Avarin is diverse and interesting. However, we don't get bogged down in details like some books tend to be. This is definitely a character driven story in a big world. What we do get a lot of is how politics and religion are basically one and how the MCs deal with that throughout the story.
Some who read this novel might question my use of the word thriller in my intro paragraph. However, with all the action scenes and gore plus the horrors of the madmen, I believe it absolutely makes for an amazing thriller even if the style doesn't quite lean that way. If you are someone who loves violent and intense sword and lower type magic fights then this definitely has plenty of them for you!
Out of all the books I've read in recent years I would say that A Touch of Light probably has done the best job of discussing a major theme throughout the book in a variety of ways. Specifically in how the books discusses death. Is death something to fear? Forget? Fight? Respect? Evil? I could probably go on but I think you get the point. I really enjoyed thinking on this while reading and it definitely has you questioning your own opinions on the subject. Yet, this isn't the only theme. As mentioned above we get a lot about politics and religion, as well as questions like: Does your past define you? Does blood hold ties? How can the lower classes receive the same respect and resources that the middle and upper classes have? These are not all but just wanted to share a few I noticed!
Abdalla has written an amazing debut novel that truly captures your attention from the first page on. I highly recommend you add this to your TBR and I can't wait for book 2!
I need to end by saying thank you to Escapist Book Tours for letting me join in on all the fun on this book tour! I really enjoyed it and if you want to see what other people thought about it check out more reviews and interviews on the Escapist twitter page! @escapist_tours