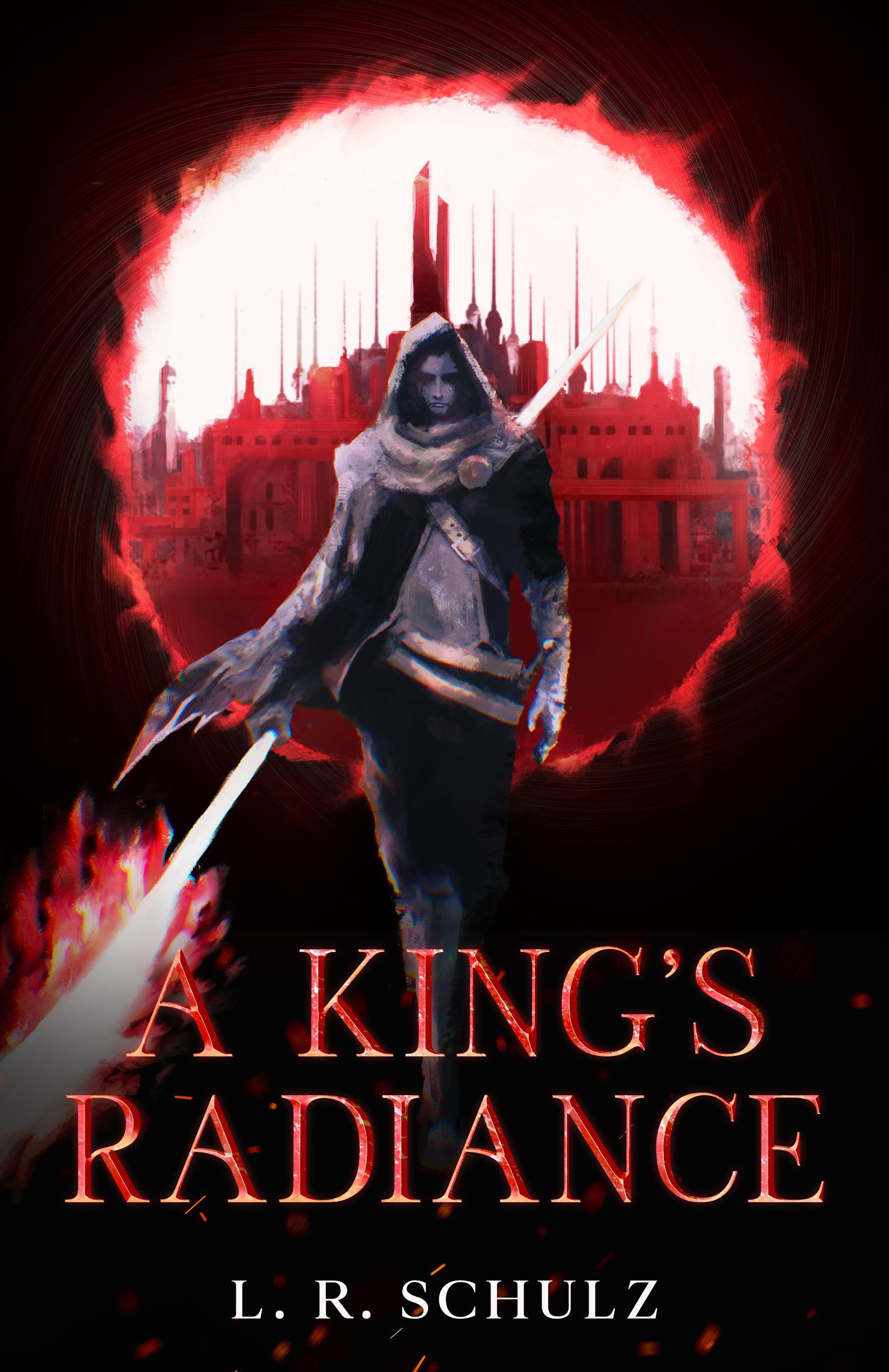 Rating: 10/10
Synopsis
THREE SIBLINGS… A REBEL, A PRINCE, A PRISONER
The sun's light shines bright over the land of Zapour, and only a select few can harness its power. But all power comes with a cost, and the world is not kind to those who refuse to pay it.
Raiz Glaive, a strong shine wielder, was born into royalty, though even royals have to answer to someone. When the King-Radiant sends one of his precious underlings to the Kingdom of Trost, Raiz quickly learns who holds the true power in the realm. After his sister is taken prisoner simply for having the violet eyes of a mystic, Raiz swears vengeance. But when an unwilling father stands in his way, Raiz promises to take revenge into his own hands.
Dazen Glaive remains heir to the throne of Trost, and a sworn defender of the King-Radiant, but he has not forgotten what happened to his sister, and will not forgive their cruelty.
Forced to be the centrepiece of her "master's" twisted human art gallery, Isha remains a prisoner. Though she has not lost hope. Finding friends among fellow captives, she begins to formulate a plan for escape. Though what she discovers has a much more sinister bearing on the fate of all of Zapour.
Review
This book is a debut Indie fantasy novel following three siblings, Isha, Raiz and Dazen. Their lives take dramatic turns when they are children, after Isha is taken by the King-Radiant when he realises she has a rare gift.
As I read this book I was immediately taken with the world and the magic system we are introduced to. The world of Zapour is one where certain individuals are gifted with 'shine'; the ability to harness and use the power of the sun. The thing I really loved about this system is how the power can manifest in so many different ways; as raw power, light and heat in varying degrees and for all sorts of purposes, from mild to incredibly destructive. It's so much fun, while at the same time being absolutely terrifying. It reminded me a little bit of Avatar: The Last Airbender. The world building and magic system are also introduced throughout the book is the perfect way; no hand holding and the information is shown to the us through the story with no need for big explanations or expositions about it. It's built into the world seamlessly, and I really appreciated how well this was done. It really helped with the immersion into the world. If info-dumps are not your thing; have no fear. You won't find any here!
Character development is another area I really think this book shines in. The author does a really phenomenal job writing the three separate character stories and I felt really invested in each one of them from the start. They all have so much depth, heart, humour and complexity, while also each having their own voice come through clearly too. Watching the three siblings stories slowly converge as the book goes on was so much fun, and I honestly struggled to put this book down. Not to mention that each sibling has their own cast of side characters, all of whom stood out so strongly and were incredibly well written too. Nothing and no-one falls by the wayside here. The care that went into character development in this book, for main as well as side characters, is plain to see and a huge plus for this book.
In terms of overall story there is so much to love, both on a smaller intimate scale and an epic one. There are so many great elements woven in. Revenge, daring escapes, the underdogs fighting against the regime, the struggle between duty and conscience, found family, finding your inner strength, a dash of romance (just a dash) and so much more. There are moments that will make you laugh, and moments that will tug on your heart strings. There is also a whole lot of action, and the pace is spot on. The themes and ideas that are tackled throughout the book are at times tough ones, and I appreciated the care and grace that this was done with. There are a few tropes thrown in but they are all done well in my opinion, and even the slightly more predictable moments (of which there were only a few) still had me on the edge of my seat with a smile on my face, all because this story and world are just so damn fun.
Things are left open for this tale to continue, with questions left unanswered and the stakes continuing to rise. I couldn't be more invested in what's the come for these characters.
All in all, I'm hooked! This is a new favourite for sure, and I'll definitely be keeping Schulz on my radar.