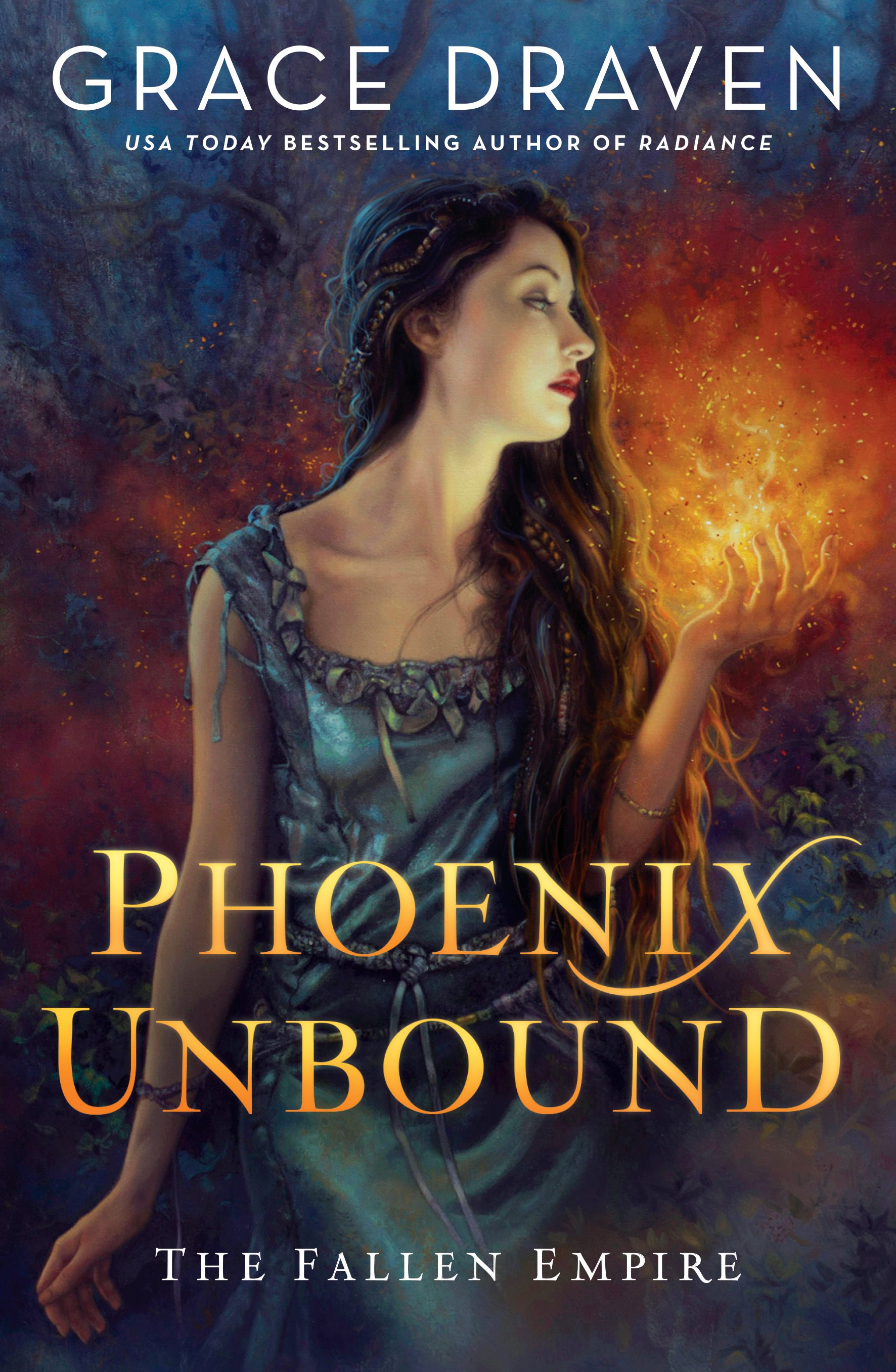 PHOENIX UNBOUND by GRACE DRAVEN
Ace Trade Paperback | September 25, 2018
A woman with power over fire and illusion and an enslaved son of a chieftain battle a corrupt empire in this powerful and deeply emotional romantic fantasy from the USA Today bestselling author of Radiance.
Every year, each village is required to send a young woman to the Empire's capital–her fate to be burned alive for the entertainment of the masses. For the last five years, one small village's tithe has been the same woman. Gilene's sacrifice protects all the other young women of her village, and her secret to staying alive lies with the magic only she possesses.
But this year is different.
Azarion, the Empire's most famous gladiator, has somehow seen through her illusion–and is set on blackmailing Gilene into using her abilities to help him escape his life of slavery. Unknown to Gilene, he also wants to reclaim the birthright of his clan.
To protect her family and village, she will abandon everything to return to the Empire–and burn once more.
"Fierce and captivating, PHOENIX UNBOUND is the story of a gladiator and a fire witch fighting for their freedom against an empire that wants them enslaved.  With impossible odds, breathtaking battles, terrifying magic, and an unlikely love, this book is a must read. Grace Draven is a master of romantic heroic fantasy." – New York Times bestselling author Ilona Andrews

ABOUT THE AUTHOR
Grace Draven is a Louisiana native living in Texas with her husband, kids and a big, doofus dog. She is the winner of the Romantic Times Reviewers Choice for Best Fantasy Romance of 2016 and a USA Today Bestselling author. Find out more about Grace Draven online at gracedraven.com.

Special Giveaway
Courtesy of Penguin Random House
Enter for a chance to win your own romantic fantasy starter kit!
These six first-in-series books are essential to building your fantasy romance collection!
20 runners-up will receive an advance reading copy of Phoenix Unbound by Grace Draven!
This giveaway runs from September 3 — September 19
Click the link below for your chance to win!
https://sweeps.penguinrandomhouse.com/enter/fantasy-romance-starter-kit-giveaway