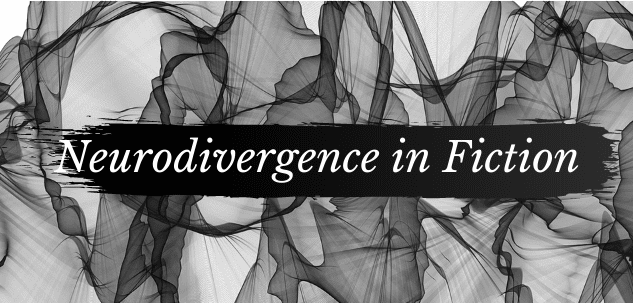 ---
Hello all, and welcome to this week's article for FanFiAddict's series on Neurodivergence in Fiction. I cannot understate how appreciative I am for the overwhelming amount of support and enthusiasm I have seen for this series of mine; thank you! For the next several months we will be bringing you a guest post every Wednesday from a neurodivergent author. This will hopefully highlight some of the challenges that come with writing for a largely neurotypical audience, while also giving valuable insight to the craft itself and providing a window into the neurodivergent experience — at least through the lens of fiction.
Today, we are joined by AK Nephtali with a wonderful article about how they both embrace and subvert stereotypes around autism in their writing.
As always, if you need to catch up on any articles, check out the landing page for the series here.
And, without further ado, here's the article.
---
There are many stereotypes plaguing the autistic community: that we all have social skills so bad we'd be unable to convince a person to continue breathing, the empathy of a rock, the fashion sense of a colour-blind old man, and that we're all white, cis, straight men.
All of this contributes to autistic people, especially women, POC, and femme-presenting people getting late diagnoses or staying undiagnosed their entire lives. And it contributes to a narrow portrayal of autism in fiction, where autistic people aren't allowed to be, well, people. Autistic people often claim characters who are autistic coded, because they are allowed to be full characters, and the characters confirmed to be autistic are often written by neurotypicals with little understanding of who we truly are, and are shallow, robotic portrayals.
As an example of an autistic person who breaks stereotypes, I present yours truly. I'm AK Nephtali, I'm a seventeen-year-old autistic writer, and I'm a trans, Jewish, ace-aro non binary man. Autistic people are seven times more likely to be gender variant. Likely because gender is a social construct, and we're not good at picking up on meaningless social rules.
CAHMS refused to diagnose me as autistic because I demonstrated empathy and theory of mind, but I was, thankfully, professionally diagnosed at the Evelina clinic three years later. Not every autistic person has the privilege of getting diagnosed.
All this preamble is so you can understand my fears about having an autistic character who breaks the stereotypes.
I fear that neurotypicals will refuse to believe he is autistic, much like how many people have said "but you don't look autistic" to me when I say I'm autistic.
And I also fear that people will say he's too stereotypical in other areas: that he rocks, hums, carries around a Rubik's cube, even though many autistic people are genuinely like this.
Currently, books like The Curious Dog and The Incident at Nighttime and characters like Sheldon from The Big Bang Theory provide neurotypicals with a shallow understanding of autism. One of the most pernicious stereotypes is the idea that we lack empathy.
There is some truth to this. We do, on average, lack cognitive empathy. Because our brains are wired differently, and when we're in public we have to deal with a barrage of painful sensations, it's difficult to understand other's intentions. About half of us have alexithymia, where we find it difficult to notice what we're feeling and put names to our emotions.
But, many autistic people experience hyper-empathy, a strong form of affective empathy. Affective empathy is feeling what others feel. Autistic people can have such strong affective empathy that we form attachments to inanimate objects, and it's part of why we tend to notice injustices in the world and seek to right them. Some autistic people find it hard to watch movies because they feel pain when the characters are hurt or embarrassed. I remember picking up worms from the sidewalk and placing them in the grass, where they'd be safe and wouldn't dry out. I covered them with a leaf so the birds wouldn't find them.
My character Asran has hyper empathy like I do, and like many autistic people do. He's apologized to a vase he accidently knocked over. He can't listen in to recitations of the Xrache (a religious doctrine present in my world) because he has nightmares when he hears the punishments listed for disobeying. He cares deeply about others, wants to become a diplomat, likes to listen to people speak, and wants a friend more than anything else in the world.
Asran is the heart of the group – the character who brings everyone together with his kindness.
He has alexithymia too. Just because someone can't always put a name to their emotions doesn't mean they don't feel them. A quote from the book:
"Strong emotions overwhelmed him. They were incomprehensible, just noise, and not like a noise that faded into the background after you became accustomed to it. They were loud. Unbearably loud. So loud he couldn't tell what it was, only that it was."
Because of his kindness and sensitivity, many neurotypicals won't be able to understand that he's autistic. I'll need to have full control over the blurb, and make sure that he is described as autistic, otherwise neurotypical people uneducated about autism won't get it. It's through no fault of their own that they've been exposed to misleading information. Some neurotypicals will cling to stereotypes and refuse to believe he is autistic despite all of this anyway, but I'm not writing for them.
I want to subvert the myth that autistic people are cold and unfeeling. While some are, that doesn't stop them from being good people either. People with high cognitive empathy can use that to manipulate others around them. People with high affective empathy can have false ideas on how to fix others, and hurt people because they won't listen and try to help people who don't need help or want it. People with low affective and cognitive empathy can have a strong moral code and use it to help others.
Asran is, in many ways, the complete opposite of the stereotypes of an autistic person. He's non binary, intersex, a person of colour who wears his hair in intricate braids and cornrows. He loves books and hates math. In other ways, he's similar. He's a geek with a terrible fashion sense, and he rocks and hums when stressed to calm himself.
"…he readjusted his kivut to face the right way. It confused him that there should be a right way. The purpose of clothes was to cover, and the kivut did that whatever direction it faced."
I've written him as whole person. Some parts of him fit the stereotypes, but most of him exists outside of that. Even the parts of him that exist within the stereotypes are subverted, because you understand why he acts the way he does. When prejudiced neurotypicals write about stereotypical autistic behavior, such as rocking and humming, they don't understand why we do it. They make autistic characters act like that to dehumanize us and present us as strange and other. I write about those stereotypical behaviors to shed light on them and help neurotypical people understand and autistic people relate.
I'm not avoiding all the stereotypes, becahuse that wouldn't be writing him as a whole person either. Forcing all of him into a mold and forcing all of him out of a mold – both of these don't allow him to be a full person.
---
About the Author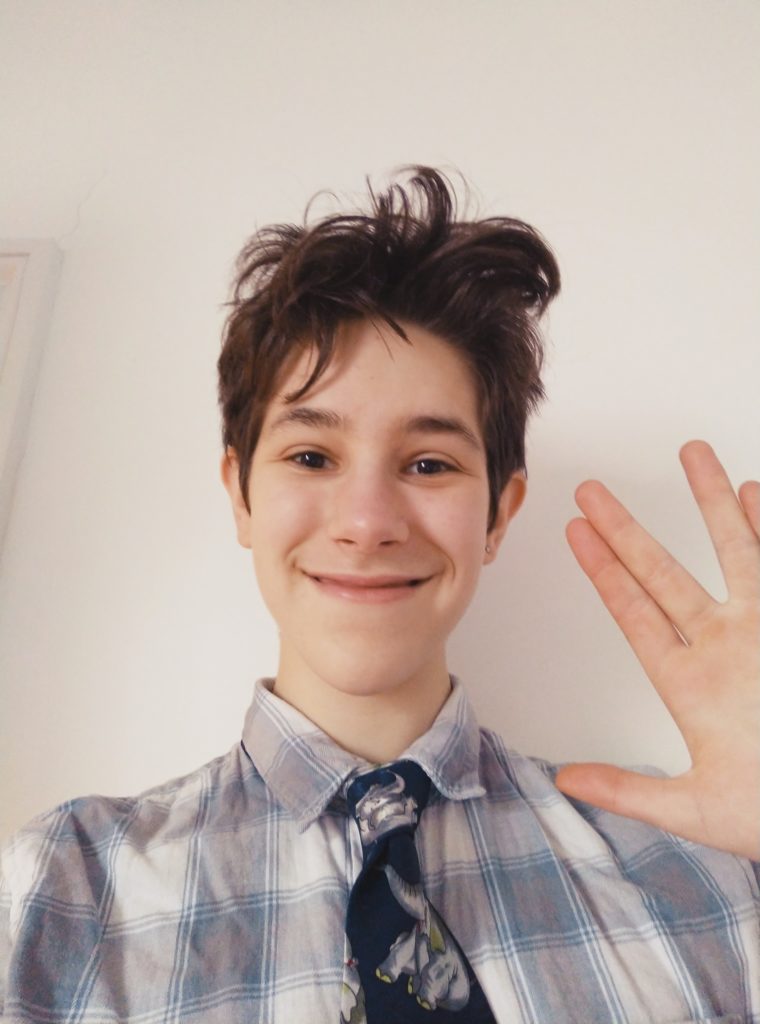 AK Nephtali is a British nonbinary chaos gremlin masquerading as a human. They are currently working on a high fantasy novel about alien mermaids, and run a blog while sitting down.
They've been interviewed on @eclecticallylyn's blog about building confidence as an autistic person. Link here: how to encourage positivity and build confidence in your awesome autistic – awesome autistics
Blog: QuillQuestions.com
Twitter: @quillquestions
---