Dear readers, I have an internal battle going on inside where I can't wrap up my 2022 just yet. My mood reading habits have lead me to believe that there is still time for a book to come across my radar and squeeze into my top reads for the year. As I am finishing up my current reads I wanted to take the time to look ahead.
I was inspired by my co-blogger, David, to condense my massive anticipated list down to five books that I will most likely drop everything to read when they are released. If there was a midnight release for a pre-ordered physical copy, I would be waiting my turn in line like I did during my World of Warcraft days. I found that I am most looking forward to returning to worlds for series finales or continuations. I'm going to start things off with my honorable mention.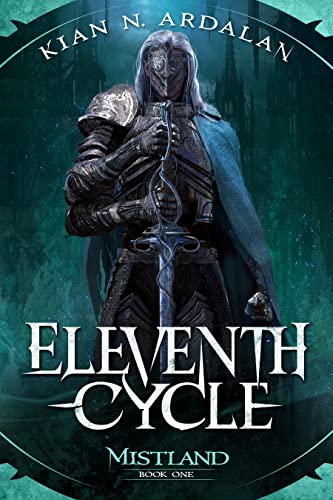 ELEVENTH CYCLE (Mistland #1) by Kian N. Ardalan (2/1) – ELEVENTH CYCLE only came onto my radar in the last few weeks or so. I took one look at the cover and knew that it was a book I needed to read immediately. I have tried to avoid reading the synopsis and early arc reviews because I like entering into a world knowing not a lot. I do know this is quite dark, big, and inspired by dark souls. What excites me the most about ELEVENTH CYCLE is that there has been a common theme that other reviewers have noted– and it's Ardalan's passion that is evident within every sentence.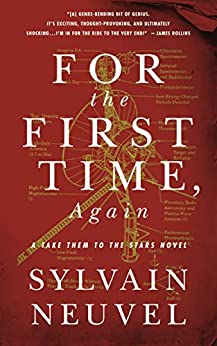 5. FOR THE FIRST TIME, AGAIN (Take Them to the Stars #3) by Sylvain Neuvel (4/18) This series is a creative take on the space race and told in a similar writing style that readers have come to expect and love with Neuvel's writing. It's a multi-generational genre mashup of historical fiction and science fiction — closely mirroring timelines and historical figures from our recent history. FOR THE FIRST TIME, AGAIN is the closing finale. After finishing UNTIL THE LAST OF ME (Book 2), I have now completed six books from Neuvel. I am finding that his writing just gets better and better with every story, as does his storytelling. I love the way he tells stories. He has created his own style that leaves its mark. Most of Neuvel's work to date has always fell more on the plot-driven side for me. UNTIL THE LAST OF ME went against the grain and felt more character-driven and I am eager to see how the finale plays out.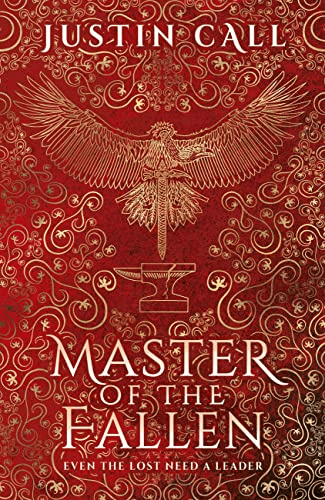 4. MASTER OF THE FALLEN (The Silent Gods #3) by Justin T. Call (4/13) – MASTER ARTIFICER (Book 2) was game changing and I loved how the sequel went for it and didn't hold back in scope. Things went from small time to smashing through the proverbial ceiling and never looking back, making us hang on for dear life. Call is orchestrating one of the greatest modern fantasy series of the last decade THE SILENT GODS will appeal to those who devour the dark, brutal, and sinister.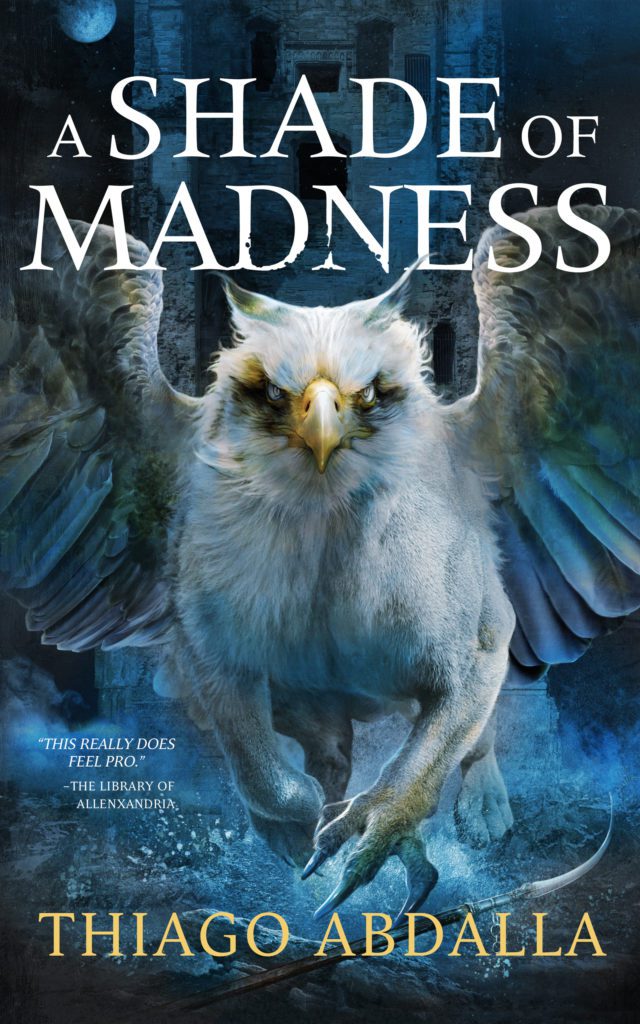 3. A SHADE OF MADNESS (The Ashes of Avarin #2) by Thiago Abdalla (1/24) – In A TOUCH OF LIGHT, I was hooked from the very beginning. I love stories with religion and fantasy overlapping and this series deliver's that. I can't wait to pick right up where we left off. For those who enjoy character driven fantasies, Abdalla did an excellent job fleshing out the three povs in book one. My favorite character so far has been Adrian. A SHADE OF MADNESS promises a frenzied and chaotic sequel. The cover is incredible and I can't wait to purchase a physical copy as soon as possible. Between writing up this post and publishing it, I am in possession of an advanced readers copy!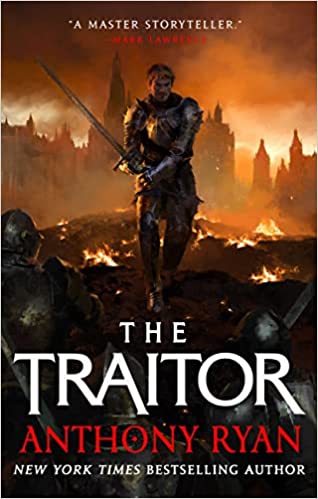 2. THE TRAITOR (The Covenant of Steel #3) by Anthony Ryan (7/11) – As a little background, THE PARIAH was one of my top three favorite reads from 2021, coming in at second from a pool of over 100+ books read for the year. THE MARTYR is a top read for 2022. As a reader, I find myself gravitating towards books with religious themes, faith, and fervent worship. THE PARIAH met those expectations and THE MARTYR raised the bar. THE COVENANT OF STEEL is filled with vicious feuds, ancient spells, rebellions, siege warfare, action, and prophecies. Alwyn Scribe continues to be one of my favorite literary characters in recent times.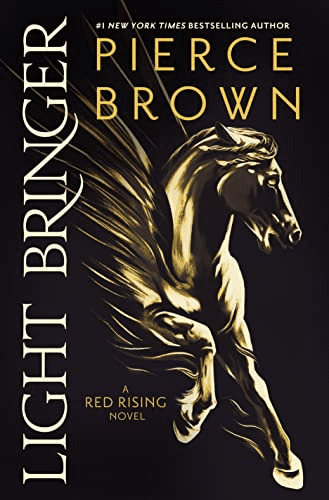 1. LIGHT BRINGER (Red Rising Saga #6) by Pierce Brown (7/25) – My MOST ANTICIPATED >>> Hail Reaper! If the RED RISING SAGA were a quote, it would go something like this: "You either die a hero, or live long enough to see yourself become the villain." PB has earned enough trust where I know his stories are worth reading. LIGHT BRINGER will be a 2023 favorite by simply existing in the world. This series is my favorite of all time and I get emotional thinking that we are nearing the end (with RED GOD being the conclusion). IRON GOLD (my favorite book in the series so far) wrecked my emotions over and over and over again. DARK AGE crushed my soul. I'll always be left speechless by how PB makes me feel all that has changed, all that is at stake, and the peace that these characters hope for. What does LIGHT BRINGER have in store for us all?
What are some of your most anticipated for 2023?