It's that time of the year again. It's time to look back and reflect on the books we have read. I have been in a slump for the majority of the year, but I've read some pretty great books since the year started.
Time flies by so quickly; it goes by fast if you are having fun. Let's see how my year has been through books.
Most likely to surprise you: Renia by Karl Forshaw
I went into Renia with zero expectations, and holy cow, was I surprised! It starts out very fun and cosy but quickly changes gears about one-third into the book. Every time I thought I could see where the story was going, I was wrong. I would recommend Renia to people who are tired of classic heroic fantasy and don't mind horror and sci-fi elements in their fantasy books. The book has some truly horrifying moments, so I would recommend reading the trigger warnings before diving into it. I read this in January and still think about it six months later. Therefore, the Most Surprising Award goes to Renia.
Most likely to beat up your bully: Shadow of the Gods by John Gwynne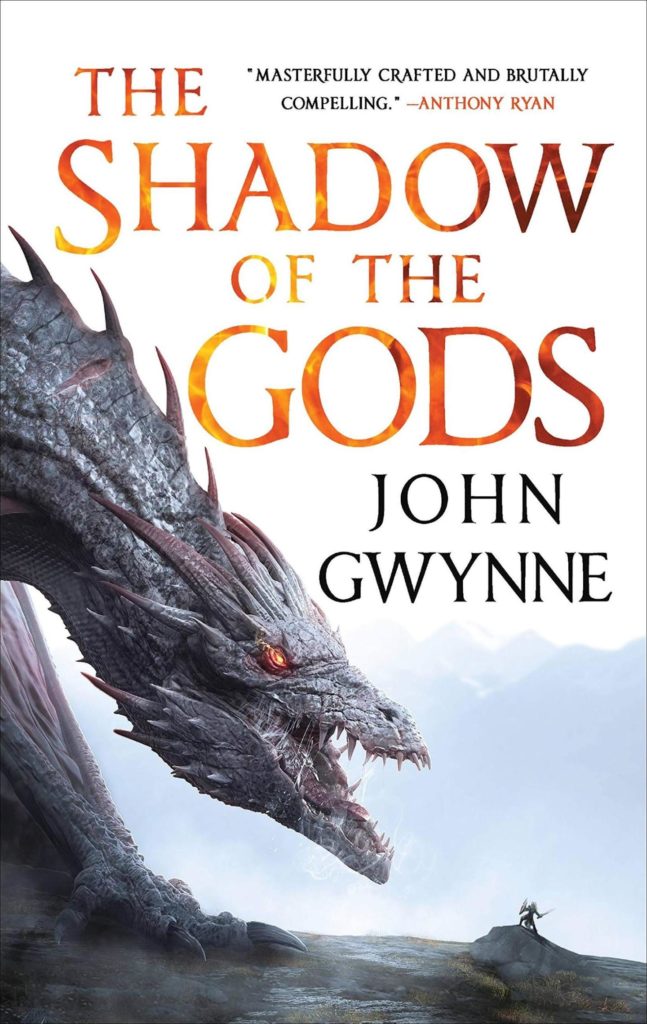 John Gwynne is one of my favourite authors of all time. I read The Faithful and the Fallen last year, and it was one of my favourite book series of all time. So I was definitely excited to get to the highly acclaimed The Shadow of the Gods this year, and boy did it deliver! It starts a bit slow but builds up to this unstoppable force of nature that will sweep you off your feet. The characters and their conflicts are universal and compelling; the action scenes are breathtaking; and the lore is enchanting. It's a book about sacrificing everything for your loved ones and definitely wins the Most Likely to Beat Up Your Bully Award.
Most likely to poison your food: A Quiet Vengeance by Tim Hardie
A Quiet Vengeance is pretty unassuming as far as book premises go. It doesn't have flashy prophecies, swashbuckling heroes, or exhilarating action scenes. It's a story about a girl from the slums growing up using her wits. It's a meticulous foray into colonisation and how it can affect indigenous people. It's about a spoiled Prince learning his place in the world. This is a book that creeps up on you and binds you in its grasp. It's the kind of book that seems plain but packs a whole lot of punch and is therefore Most Likely to Poison Your Food.
Life of the Party: The Lost Sentinel by Emma L. Adams
The Lost Sentinel is a ridiculously fun book! I had a great time reading it. It involves Gods, mages, relics, and a sassy, sentient talking staff. The book is an action adventure that is light on themes and heavy on various shenanigans. The lack of romance wins extra points in my book. The humour in this book is wry and situational, which was right up my alley. This is the most fun I've had with a book, and thus it clearly deserves the Life of the Party title.
Best dressed: The Sunset Sovereign by E.M. McConnell
This book has to be the best-written book I've read this year. This is a cosy dystopian book with a focus on the daily lives of teenagers who have been chosen for a trial. What makes this book beautiful is the warm and enchanting writing. The magic in this book is based on Quantum Physics and is one of the best kinds of magic I've read in books. Reading the scenes of magic made my soul soar. It's a book about valuing the small things in life, and the way it is executed is subdued yet impactful. The author has managed to create one of the most unique and wholesome books, and I think it deserves the Best Dressed award.