With the release of the 4th and final novel in his 'The Liminal People' series, Heroes of an Unknown World, Ayize Jama-Everett sits down to answer some questions about his novels, characters, setting, and more. Check out his interview and links to his novels below!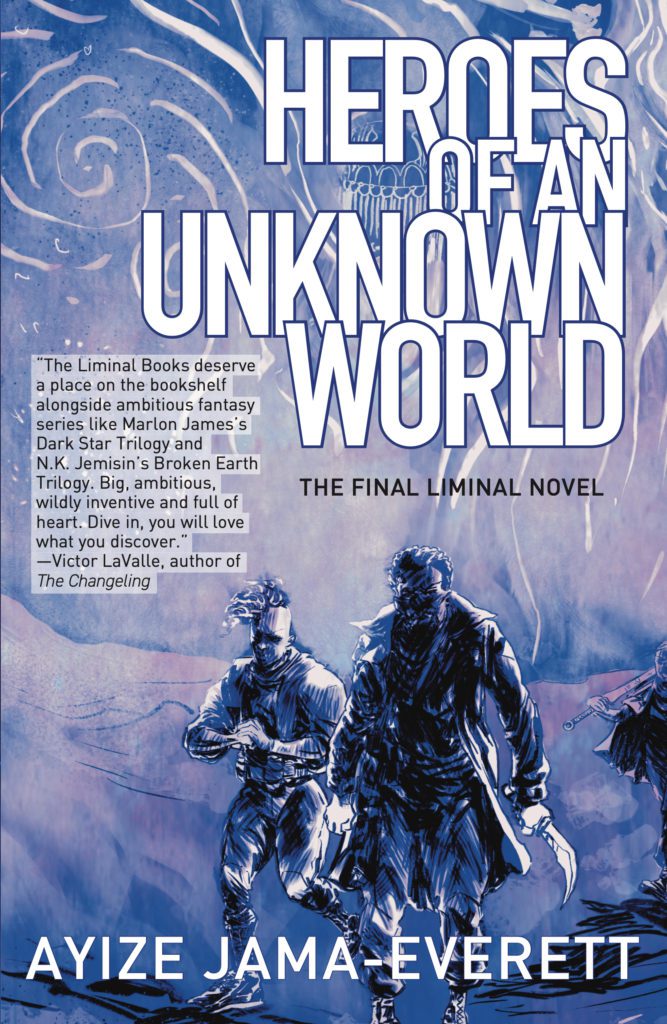 Interview

Q. What's a "Liminal" and why should I be on their side?
AJE: I don't know if you should be on their side. Liminals are kind of like mushrooms. Some taste good and are good for you. Others you can take and have experiences you might not necessarily like but you'd hopefully learn from. And some will kill you dead and leave you wondering why you stopped breathing so suddenly. A liminal in another life form, another way of experiencing the world, another class of entity between human and "Other." Maybe you want to be on their side because otherwise, you might get caught in their wake. Or maybe you want to be on their side because deep inside, somewhere, you know you are one.
Q. Are liminals on our, human, side? Are we their Neanderthal cousins, bound to be left behind?
AJE: Shoot, are we, as humans, or our side? It's hard to tell sometimes. As a species we seem a bit suicidal. So if you help people do what they want to do, even if it'll kill them, are you truly on their side? Or if you make decisions for humanity, convinced you're doing the best for it, aree you a despot? These questions are at the core of the Liminal series. Keep in mind, at the end of the Liminal war, one could make a credible argument that our "Heroes" lose. As for the Neanderthals, many of us have some of that DNA in us. Maybe some of us have some Liminal in us as well.
Q. Mushrooms keep on keeping on having a moment. At Book Moon we can hardly keep mushroom books, guides, and explorations in stock. In your Liminal novels, there's the "manna," a conscious fungus something like the "Humungous Fungus" in/under Oregon's Malheur National Forest (3.7 square miles, per Wikipedia). Is the manna conscious or when it communicates with people, is it really an unconscious part of ourselves that's talking?
AJE: The manna is a super-consciousness. It's communication with us is it having an unconscious conversation with an ant. Imagine your entire body being both a sensory input and processing machine. Now expand that body to cover thousands of miles and ranging from being as thin as a single strand of hair to as dense as a forest. This is the manna. Now throw a few million years of uninterrupted memory and life on it. What could any human or Liminal say to it that would distract it from it's goals, it's Agenda. Human, Liminal, or Alter, the Manna doesn't exactly care about it. We're more pieces to be moved by that massive life force. Comforting, no? 🙂
Q. If you were to spend a month in one place the Liminal people have been which would you choose? Since you live in Oakland, that's not allowed as an answer!
AJE: I spent three weeks in Ethiopia while I was writing Heroes of an Unknown World. I went to Lake Tana, to the place where the Nile starts, and to a place where churches were carved into mountains. I promised myself I'd get back there at some point. Maybe spend a few months. So Ethiopia is big on my list. Either that or back to my spiritual home, Morocco. It's been a minute. In the books, no one goes to Ireland, but there's a spot I need to visit. There's some funky magic going on there I'd love to check out.
Q. Ireland surprised me. I'd like to know more about that. What is it about Morocco that fits to well?
AJE: I don't know what it is about me and Irish. Maybe it's the history of struggle, protesting, and singing through it. Maybe it's the lore about the Underworld being only a shallow cave away, maybe it's the accents and the willingness to throw hands when necessary but it's rare that I've met an Irish lad or lass that I haven't made friends with.
Morocco is where I learned what true hospitality is. It is the joy you feel in being able to provide comfort and care to both friend and stranger alike. Celebrating Eid al-Fitr in Meknes will be one of my favorite memories as long as I live. And the Moroccans I hung with were like Cowboys in that they loved to travel alone for long distances for the joy of simple natural beauty. Plus the cultures of Morocco, the languages, the food, the dancing. Yeah, I think I was Moroccan in a previous life.
Q. Heroes of an Unknown World is the final Liminal novel. When you began in 2009, did you see the story spinning out ahead of you?
AJE: The Liminal people was a truncated version of a side character's story that I wrote in frustration when a novel I was sending out was getting excellent rejection slips. I thought it would be a bullet aimed at the heart of Afrofuturisms more utopian aspects. The characters that grew out of it demanded their time in the sun and some of those old characters from that first novel weren't going to relent until they had their say. I'm an advocate of letting the novel tell me what its about rather than the other way around, so I just let the narrative speak to me, let Taggert growl his tale, Let Tamara wax poetic about what it means to be young, gifted, Black, and powerful, and allowed Prentis to be the sweetest Animal totem I could imagine. Now they've had their say and other characters and other tales are demanding their time. I just have to catch up.
Q. I'm glad you followed this story all the way through. You've been in and out of Afrofuturism movements over the last few years with books in Afrofuturist book bundles, you and John Jennings's Box of Bones graphic novels, your early blogger site, and more. Do you think your current or future work will still be in conversation with Afrofuturism?
AJE: I'm always in conversation with Afrofuturism. It's funny because the upcoming graphic novel I'm doing for Abrams Books, The Last Count of Monte Cristo, is probably my first actual afro futurism books. I've never been that focused on the "future" as a writer. My interest is always the "Alternative present" so to speak. As for the Afro part, a stunning lack of internalized racism has made that an aspect of my identity I've never really had a problem owning and presenting in my work. I will always be a Black writer. I will probably always have some element of the "WTF" in my writing. The WTF includes folklore, science fiction, fantasy, and any other nonrealisms I can imagine. So in that sense, Afrofuturism is the soil I was grown from and it still nurtures me. And also . . . the more time I spend interviewing other authors, I begin to wonder if there's a sense of WTF that I can commit to the vocabulary and sense of the novel without it directly impacting the plot. I joke with my writing students that I'd love to write a novel about cancer, the suburbs, and divorce so that I can make the NY Times bestseller list. But I really just want to write the X-Men.
Purchase Jama-Everett's The Liminal People!
Book 1 is only $1.99!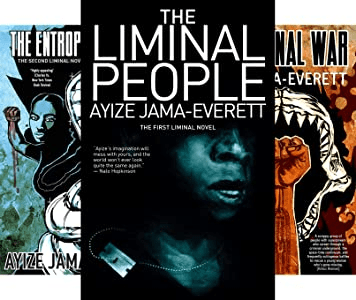 Praise for Ayize Jama-Everett's Liminal Novels

"Like Ursula K. Le Guin and Octavia Butler before him, Jama-Everett has a knack for braiding issues of spirituality and race throughout a compelling fantasy landscape."—Leilani Clark, KQED
"In Ayize Jama-Everett's The Liminal War, the family one chooses is just as important as the one a person is born into."—Nancy Hightower, Washington Post
"A vitality to the voice and a weirdness that, while not always controlled or intentional, is highly appealing for just that reason."—Charles Yu, New York Times Book Review
"Rooted in Chabi's voice, the story is spare, fierce, and rich, and readers will care just as much about the delicate, damaged relationship between Chabi and her mother as the threat of world destruction."—Publishers Weekly (starred review)
"A fun and fast-paced thriller. Recommended for: Mutants, misfits, anyone who's ever felt partway between one thing and another."—The Ladies of Comicazi
"You'll be sucked into a fast-paced story about superpowered people struggling for control of the underground cultures they inhabit. . . . The novel is a damn good read. It's a smart actioner that will entertain you while also enticing you to think about matters beyond the physical realm."—Annalee Newitz, io9
"A great piece of genre fiction. But picking which genre to place it in isn't easy. The first in a planned series, it's got the twists and taut pacing of a thriller, the world-warping expansiveness of a fantasy yarn, and even the love-as-redemption arc of a romance. Oh yeah, a lot of the characters in it have superhuman powers, too."—The Rumpus
"The action sequences are smartly orchestrated, but it is Taggert's quest to retrieve his own soul that gives The Liminal People its oomph. Jama-Everett has done a stellar job of creating a setup that promises even greater rewards in future volumes."—San Francisco Chronicle
"The story's setup . . . takes next to no time to relate in Jama-Everett's brisk prose. With flat-voiced, sharp-edged humor reminiscent of the razors his fellow thugs wear around their necks, Taggert claims to read bodies 'the way pretentious East Coast Americans read The New Yorker … I've got skills,' he adds. 'What I don't have is patience.'"—Nisi Shawl, The Seattle Times
"Every once in awhile, a first novel catches you by surprise. Sometimes it's the style and sometimes it's the pure originality or unique mixing of influences. In the case of Ayize Jama-Everett's The Liminal People, the pleasure comes from all of the above."—Jeff VanderMeer, Omnivoracious
"Razor. Plush. Fast."—Tân, City Lights Books
"Ayize Jama-Everett has brewed a voodoo cauldron of Sci-Fi, Romance, Crime, and Superhero Comic, to provide us with a true gestalt of understanding, offering us both a new definition of "family" and a world view on the universality of human conduct. The Liminal People—as obviously intended—will draw different reactions from different readers. But none of them will stop reading until its cataclysmic ending."—Andrew Vachss
"Ayize's imagination will mess with yours, and the world won't ever look quite the same again."—Nalo Hopkinson
"The Liminal People has the pleasures of classic sf while being astonishingly contemporary and savvy."—Maureen F. McHugh

About the Author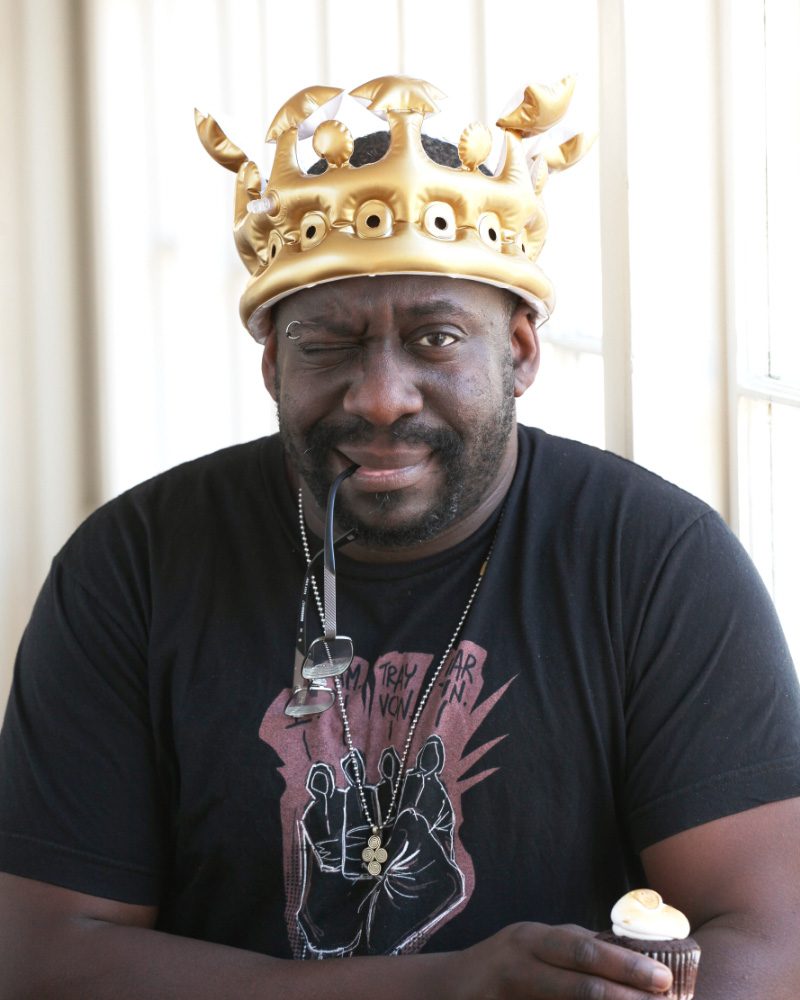 Ayize Jama-Everett calls the Bay Area his home despite being born in New York City. He holds a Master's in Divinity, a Master's in Clinical Psychology, and a Master's in Fine Arts, Creative Writing. Jama-Everett has worked as a bartender, a translator, a drug and alcohol counselor, a stand-up comedian, a script doctor, a ghostwriter, a high school dean, a college professor, and for a brief time, a distiller of spirits.
In 2009, Jama-Everett self-published The Liminal People, which was later picked up and distributed by Small Beer Press. He's written two more books in the series, The Liminal War (2015) and The Entropy of Bones (2015). The fourth and final installment in The Liminal Series is forthcoming from Small Beer Press. Jama-Everett has also written a graphic novel entitled Box of Bones with two-time Eisner Award winner John Jennings. Box of Bones is published by Rosarium Press and more installments are forthcoming.
His work has been written of favorably in The New York Times, the Los Angeles Review of Books, and received starred reviews in Kirkus. Jama Everett was the featured Honored Guest at the 2017 FOGcon and been a featured panelist at Bookriot.
His books defy easy categorization but hold to what he considers the "veracity of fiction's ability to expose the human condition." In his novels, the reader will find science fiction, romance, action, spirituality, and philosophical questions with uncomfortable answers.