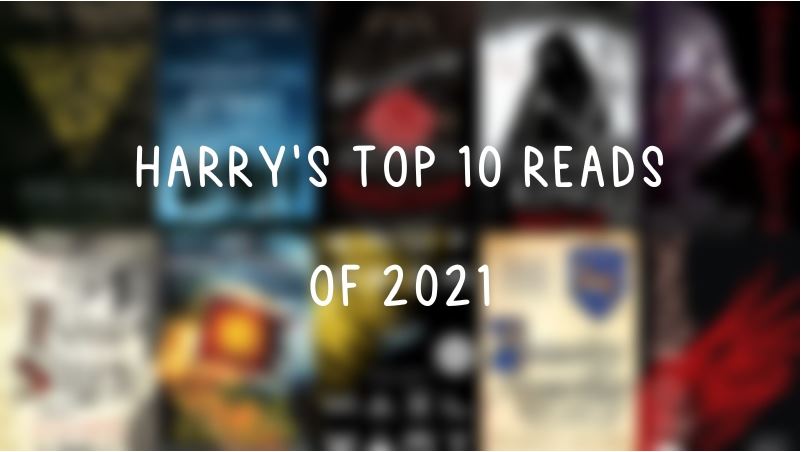 ---
2021 is now a number of weeks in the rearview mirror, and frankly, good riddance to it. In a year that gave the dumpster fire of 2020 a run for its money, it was pretty crap for everyone all round. However, one thing that wasn't crap, and something we can rely on no matter when, were the books! So, as my first year as a FanFiAddict member draws to a close, here are my top 10 reads of 2021:
The Fall by Ryan Cahill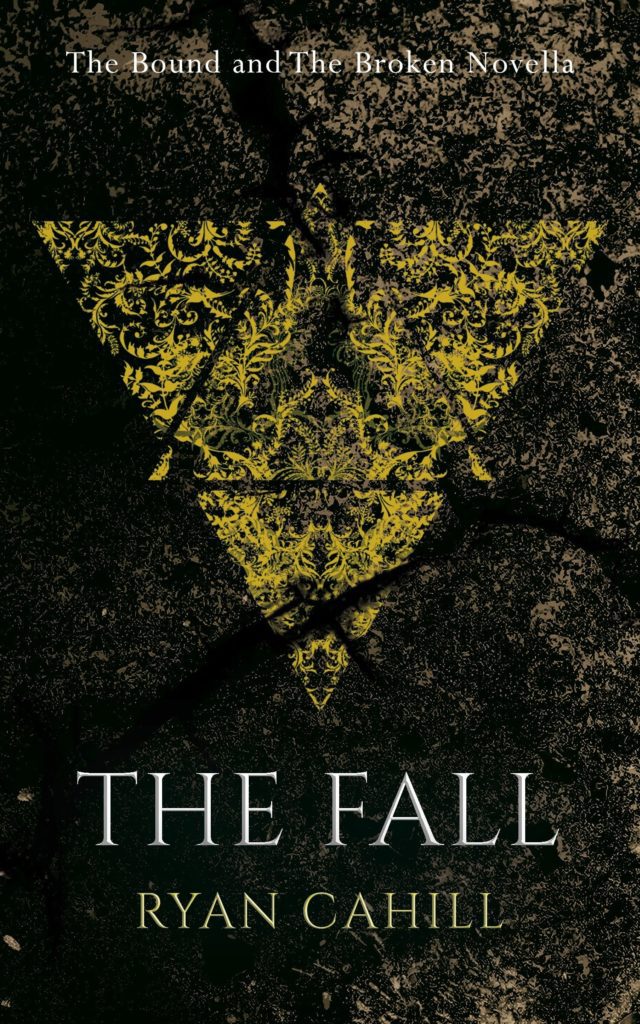 One of the most talked about indie novellas of last year, Ryan Cahill's The Fall was balls to the wall action and adrenaline from page 1. Showing off just how well he can write magic-infused, epic scale, dragon blazing action this early in his career is basically just a massive flex at this point, but Ryan does it spectacularly and with aplomb. At the time of writing, I am eagerly anticipating the arrival of my hardback copy of Of Blood & Fire so I can start the The Bound and The Broken series properly!
The Calculating Stars by Mary Robinette Kowal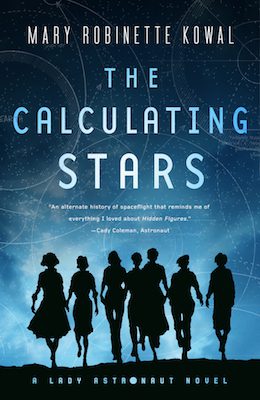 One of the few books I exclusively listened to in audiobook format last year, I am very glad that I did as the author, Mary Robinette Kowal, also narrated it. Her stellar performance, invoking the voice work of 1950's era newscasters and actors, along with nailing the dialect, slang and general timbre of the peoples of that decade, enhanced an already brilliant story about perseverance in the face of social injustices, feminism, space, anxiety and humanity. The story of "Lady Astronaut" Elma York and the people that surround her was genuinely touching and made for a different sci-fi tale, one both huge in scale but also deeply-rooted and grounded.
'Salems Lot by Stephen King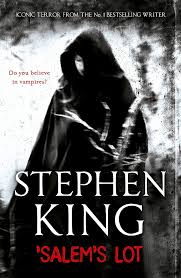 Of course there had to be a King novel on this list! 'Salems Lot was everything I want out of a vampire novel set in "modern" times. Kings ability to make a small town not just a setting but also a character certainly improves further on in his career, but the town of Jerusalem's Lot is vivid and infects your mind and sticks with you. And that's before you get to the whole, you know, undead ghoul prowling the night thing. Creepy, tense and horrifying, this one has become my new recommended starting point for anyone looking to start reading Stephen King's massive back catalogue of tales.
A Declaration of the Rights of Magicians by H G Parry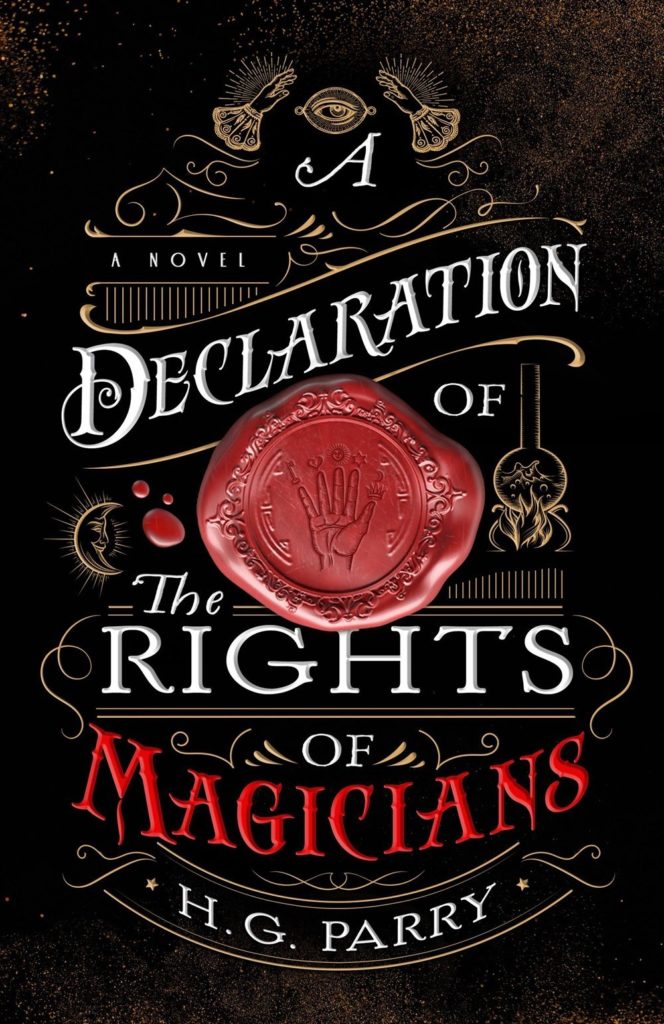 An alternate history of the French revolution and some key events that led up to it, but with a magically twist! In Parry's version of France (well, the whole of Earth really) magic is a common thing but is regulated thanks to a dark war of eldritch powers back in the middle ages. We follow some of the many political figureheads of the time, each given their own fantastical spin in what was undoubtedly a dark time in history. Not only this, the book also focuses on the French & British West Indian colonies and features some of the most horrifying and terrifying depictions of slavery and what it does to the human spirit, made somehow that bit more scary with the addition of magic (the first chapter being especially hard hitting). Beautiful prose and an interesting take on the politics and social dynamics of the late 1700's, I highly recommend this to everyone.
Hellmouth by Giles Kristian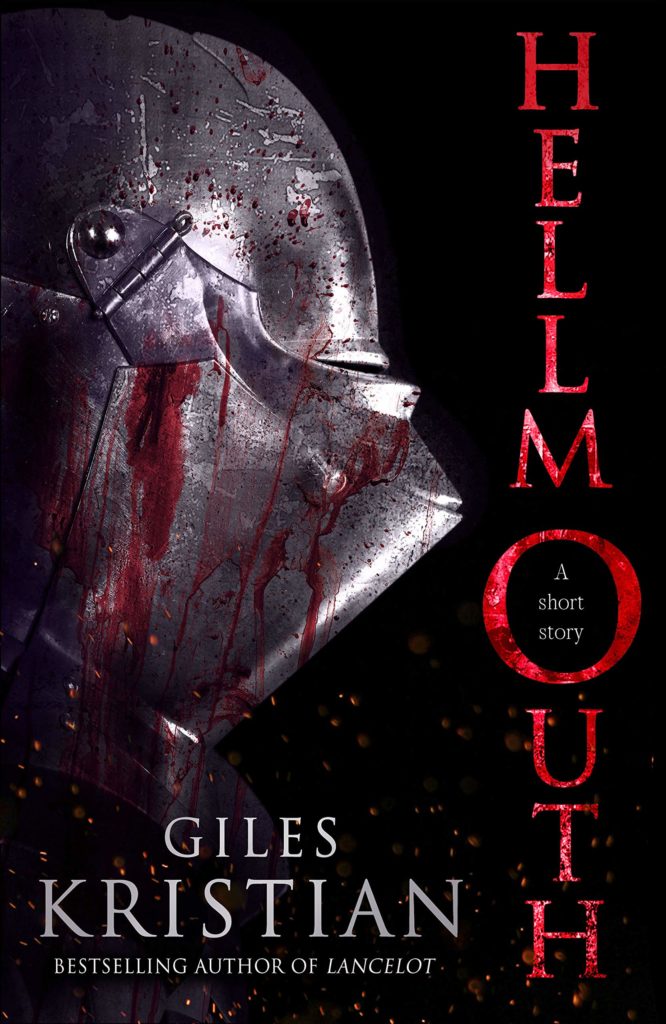 Hellmouth is, in my opinion, what makes for a great novella. Shorter forms don't have all this time to create characters, build stakes, set a scene and then make you care about it all. Novellas need to be an experience, and that's exactly what Hellmouth is. A tale that drips in dark, evil, bloody horror, Giles Kristian crafts an experience so vivid that it needs to be turned into a movie or a Netflix special. It rides that "historical fantasy" subgenre perfectly, but doesn't need for the reader to know anything about that time period to understand. There is nothing inherently "good" (in the moral sense, I obviously think this novella is great) here; the mercenary group we follow are despicable people, the land they venture into is tainted with pure evil and what they encounter is even worse. Hellmouth is a decent into darkness, and it's a ride I'd take again in a heartbeat.
The Bone Ships by RJ Barker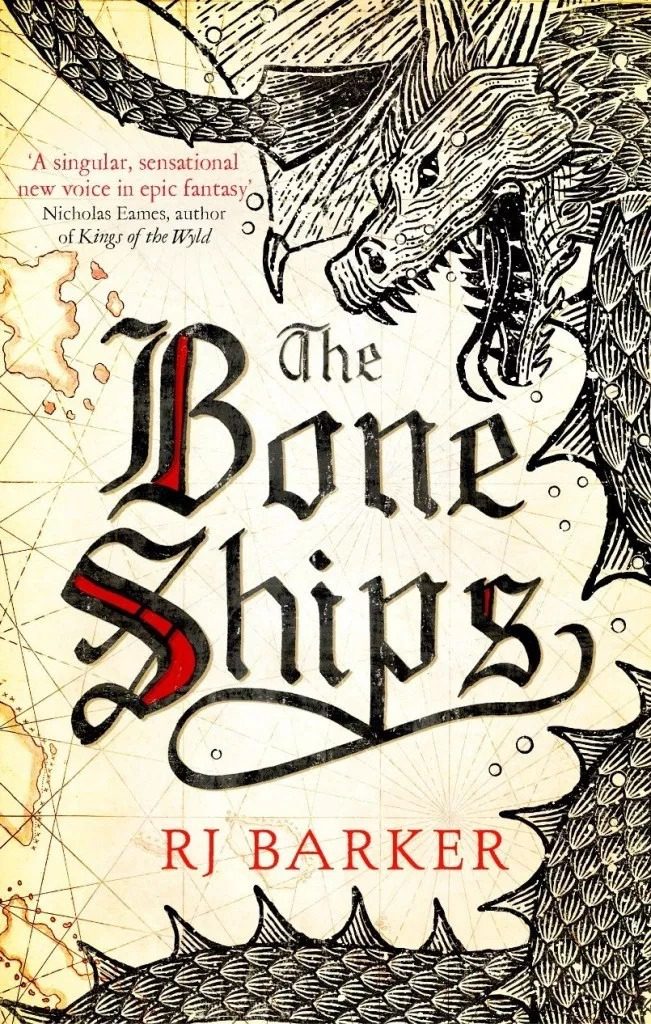 I said in my full review of this book (linked above) that "what RJ Barker has done with this first book in The Tide Child trilogy is magnificent". And I will always stand by that. One of the best naval fantasies I've ever read, The Bones Ships is a Hollywood-level spectacle of a novel, invoking the action highs of the Pirates of the Caribbean franchise to the character-first moments of a Patrick O'Brian novel, by way of just pure incomparable RJ Barker magic & madness! The world itself is unique and unlike anything I've read before, and the battles are vivid and have all senses at play that you really feel like you're there in amongst the flying debris and supernaturally charged winds. It also has some incredible artwork by Tom Parker that helps bring everything to life even further.
A Little Hatred by Joe Abercrombie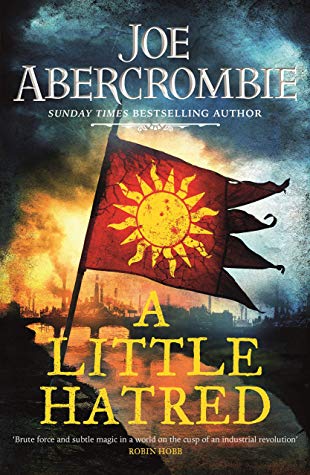 There's something about revolutions that really excites me (it may have to do with particular blonde haired political leaders of the past few years, but I digress). It's no secret that I love The First Law books, the way that Joe mixes the characters with the language and prose, the morally grey themes each book explores, or the dry, often dark humour. So seeing where this world is now, along with many returning character, 15 or so years into the future is so good! The world itself has moved on, and the new cast of characters, some related to previous characters, are somehow just as memorable as others from the original trilogy. In my opinion, although you can read this one without having read all 6 books in the series before, you'll greatly enhance your experience if you do. Abercrombie comes into this trilogy firing on all cylinders, and I've heard that it only gets better from there!
Project Hail Mary by Andy Weir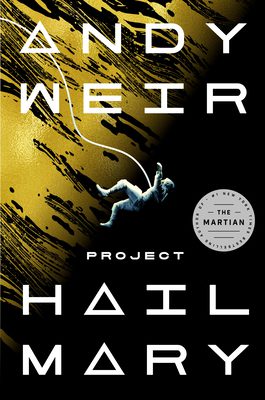 A surprise hit for me, I didn't really expect much from Project Hail Mary. I thought Andy Weir may have been a one hit wonder after releasing the okay Artemis, plus the premise for PHM is very similar to The Martian. But this book is absolutely brilliant, and the audiobook is fantastic and adds an additional layer to the story. I truly believe that you should go into this one as blind as possible to maximise all its thrills and twists. Trust me, read this one as soon as you can!
The Farseer Trilogy by Robin Hobb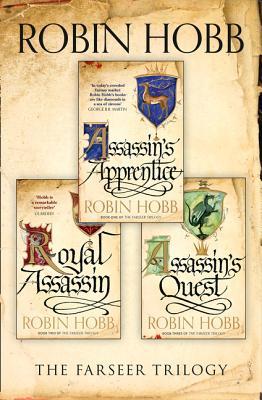 I'm cheating here, but all 3 books in the trilogy, the first trilogy in the Realm of the Elderlings series, are just magnificent! Robin Hobb writes with the most beautiful prose I've ever read, creating a story full of love, tragedy, heartbreak, brutality, companionship and belonging. Fitz is a character I love greatly. We as the reader are firmly rooted in his head along with all his anxieties, trials, ups and downs. You'll see him at his peak and at his lowest low, and each chapter has you either cheering for him or crying. Plus, people are horrible to him and he tries his best, damn it! Hobb grabs your heart, along with all your other emotions, and tears them apart. You will be a broken emotional mess by the end, but you will love ever second you spend with Fitz!
The Red Rising trilogy by Pierce Brown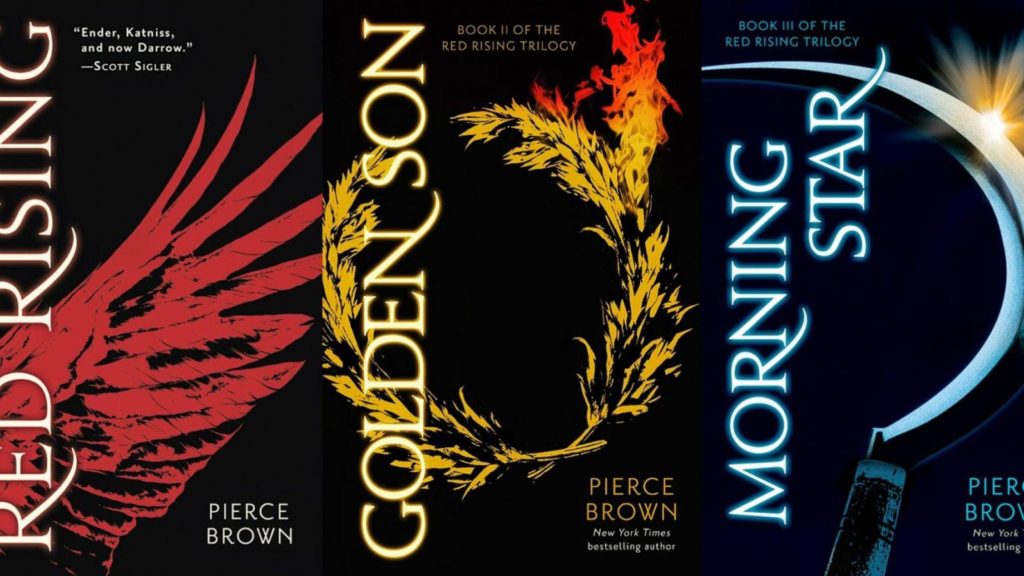 Never has a book made me teary in the first 50 pages. Never have I fallen so madly in love with a character and their plight and the people that surround them as quickly as Darrow and the people he cares for. Never have I finished the opening part of a novel, only to have to put it down and process just exactly what I was feeling (which was everything, by the way). Never have I underestimated a book and series so much, only to be blindsided by it so hard, that it has rocketed not just to my top 10 of 2021, but into my top 10 of all time! I love Red Rising, Golden Son & Morningstar. If you enjoy Sci-Fi, Fantasy, brutal narratives, Robin Hobb, morally grey characters and the decisions that they make and how that impacts you and the story, then these books are for you. I will do some sort of deep dive into them later on in the year, but for now let me just say; these books are bloodydamn prime, boyo, and I absolutely implore that you devour them, just like I did.
So there we have it, my favourite reads of last year! What were your favourites of 2021? Leave me a comment and let me know, or be sure to chat to me on Twitter!