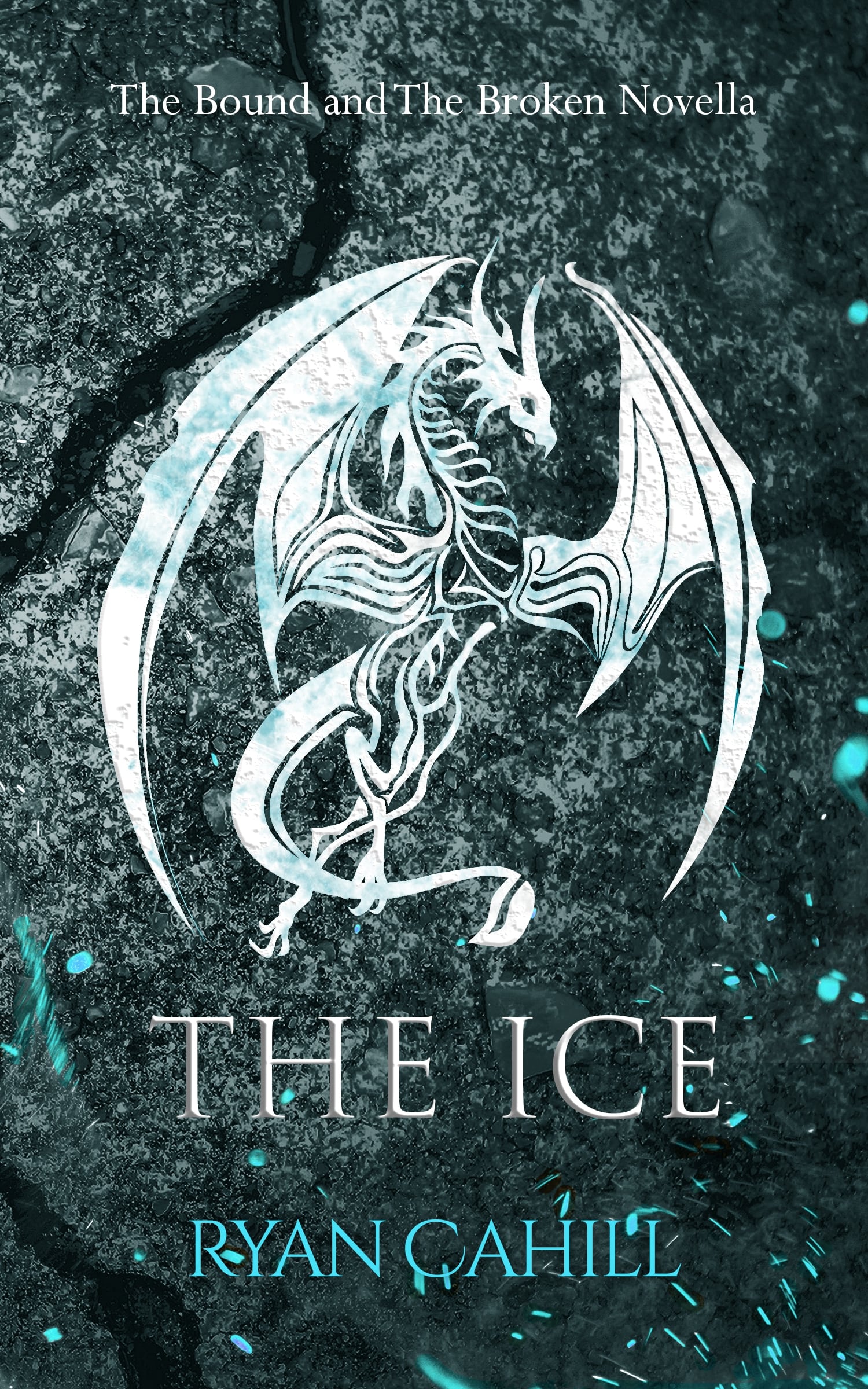 Rating: 10/10
Synopsis
In Epheria, you are the predators. Here, you are the prey.
Almost four hundred years have passed since the fall of The Order. Four hundred years since the empire rose. Four hundred years since the last dragon egg hatched.
In the icy wasteland of Valacia, Aeson Virandr searches for the one thing that could turn the tide of war: hope.
But there is a reason no soul has ever returned from Valacia.
Hope comes at a cost, one that can only be paid in blood.
Review
Gut-wrenching, action-packed, and full of surprises, The Ice novella is beyond perfect! Ryan Cahill never ceases to amaze me and with just 12 chapters, it was captivating from start to finish.
The Ice is the third novella for The Bound and The Broken series, which is also a prequel to Of War and Ruin and set a few months earlier. The story follows Aeson, to search for a dragon egg in Valacia – an icy wasteland, where no one has ever returned.
"From the ocean, the icelands shine like a jewel in the night."
Ryan managed to deliver an action packed in such a short novella. It was very gripping from start to finish but Chapter 7 was a masterpiece of writing in my opinion. Not only I was at the edge of my seat, but it's also a roller-coaster of events of wild different emotions. A mixture of anxiety and adrenaline rush, and knowing my favorite characters already survived in Of War and Ruin, it was still full of surprises and kept you guessing at the very end.
"I almost lost you!"
"I almost lost you…"
Aeson's character writing was one of the best story arc to date. Aeson, tired of the war of four hundred years and have loss so many, still holding on to hope so he can save more lives. I don't know how to write anymore without spoiling anything but I can honestly say, this was a superb writing.
"Elkin går nai din siel er en aldrin går til dauv."
"Myia nithír til diar. Draleid n'aldryr, Rakina nai dauva. Du haryn myia vandair."
If you are a fan of epic fantasy, I highly recommend starting this series immediately. A huge thanks to Ryan Cahill and for being a part of his ARC team.
"Indil vir anarai andin, akar. Paspå varno."
Until we meet again, brother
Disclaimer: Quotes used in this review might subject to changed. I do have permission from the author to use such quotes.