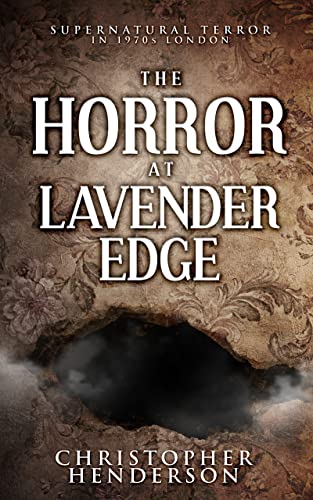 Rating: 7.5/10
Synopsis
London, October 1971. A paranormal investigator seeking a cure for his psychic 'gift'. A disillusioned policewoman determined to help a terrified old lady, whatever it takes. And a haunted house more deadly than any of them could imagine.

Will anyone survive THE HORROR AT LAVENDER EDGE?

The first standalone novel in the Undine and Cross series.

———-

Reluctant psychic Harry Undine has problems.

Hippies would consider his sixth sense 'cool', but Undine knows the pain it can inflict. And he is ashamed of the sensitivity it reveals beneath his macho exterior.

Seeking a cure has become an obsession – a secret, lonely quest far more important than the paranormal research he is supposed to be carrying out for the Corsi Institute.

The last person he needs in his life right now is Jo Cross, a young WPC determined not to let down the elderly woman who begged her for help.

And the last place he should visit is Lavender Edge – a sinister house on the outskirts of London, where something ancient and unearthly has already begun to stir.
Review
Harking back to the horror of the seventies and eighties, The Horror at Lavender Edge is the first outing for the paranormal investigative team of Undine & Cross.
The story takes place in 1970's London. After a night investigating a supposed haunting at a local 'theatre' (this is Soho in the 1970's, so that term lossely applies!), Harry Undine is a member of a team of investigators that are approached by WPC Jo Cross, who tells them of the strange goings on at Lavender Edge. A house in Mitchum, that is supposedly one of the most haunted houses in Britain.
Sceptical at first, the team decide to investigate and quickly find that the house is indeed haunted, but not only that, it is home to a malevolent force known as The Outside.
Taking the haunted house trope and mixing it with classic cosmic horror, Henderson successfully evokes not only the attitudes of the time that the book is set, but also manages to evoke the sense of literature and television that was around at the time. For me, having a) grown up in the seventies and b) been brought up on the type of fiction that was around at the time, this book is like a warm hug of a book. I know that that is weird when we are talking about horror books, but throughout the book, Henderson manages to bring to mind the things that I enjoyed as a kid. Growing up on a diet of James Herbert, and the weird television that I grew up with, this book put me in mind of a load of different things, for instance, with the cosmic horror theme that is running through the book, it put me in mind of such programmes as Sapphire and Steel or The Children of the Stones, which scared the living daylights out of me when I was younger, and in fact Sapphire and Steel has left an indelible stain on my soul as it scared me that much. However, it is not only the feelings of nostalgia in relation to television, he also puts me in mind of British horror literature like James Herbert.
Furthermore, he manages to successfully get his point across that whilst the era wasn't bad, it wasn't a particularly good time either. There were terrible race attitudes, and the treatment of the other 51% of people that are on this planet (i.e. women) was also not good, as we see the attitudes towards Jo as a female police officer.
As this is the first book in the series, there is the obligatory let's get to know the characters. At times, some of these characters can be a little hard to get along with, Harry Undine in particular! His character on occasion really annoyed me, as he seemed to be obstroculous for the sake of being obstrculous. However, there are reasons for this, mainly to do with his powers, although at times I am sure its just because he wants to be a bit of a dick😂. Jo was a much easier to like, mainly due to the fact that she strongly reminded of one of my favourite Dr Who companions, Jo Grant (and I was delighted to find out in the afterward that this was indeed the case, although she is a character in her own rights, not merely a pastiche of the original) In addition to that, the supporting characters of Archie and Ray are good, although not as fleshed out as the main characters.
When it comes to the supernatural imagery, this is where the book truly shines and shows you that Christopher Henderson's ability to immerse the reader in the action is top notch. He manages to convey the intensity of the situation and the effect that it has on Harry (who I forgot to mention is a lot psychic). In fact there were some points where I needed a bit of a breather and had to come back to the story. Whilst the book is set in the seventies, the action feels very contemporary, putting me in mind of things like James Wan films.
The Horror at Lavender's Edge is a good inaugural outing for the paranormal investigations of Undine and Cross, and with the loose ends that were not tied up at the end of this book, there is scope for this series to go from strength to strength.
Mark aka Fantasy Book Nerd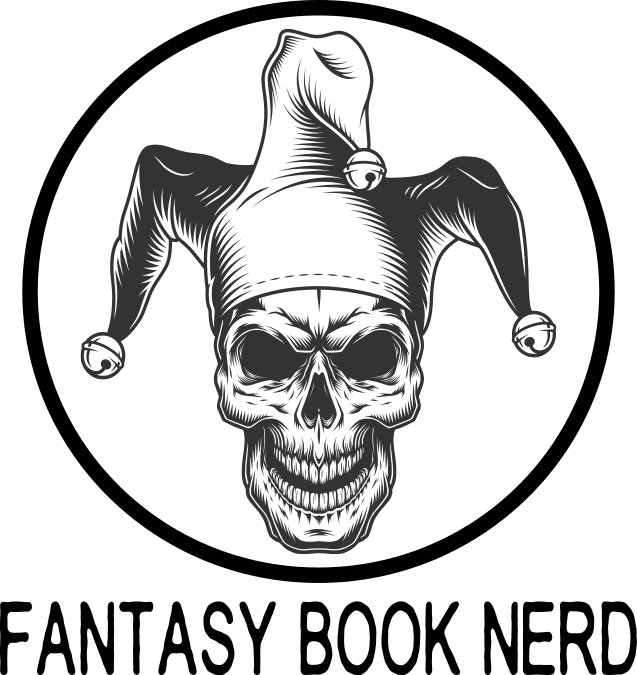 I'm Mark, otherwise known as Fantasy Book Nerd (I don't know if you have seen my blog, but it's been going for a while), and this is me in my other iteration, the horror lover. This time without the normal skull mask on, well actually, I do still have the skull mask on, I mean, I can't subject you all to my real face, there's laws against that!
Horror was actually the first thing I got into as a kid. I got bought horror books for kids, I watched all the old Hammer Horror and Universal movies before moving onto video nasties when the video player was released, and also read a load of horror, including all the old stalwarts like James Herbert, Stephen King and others.