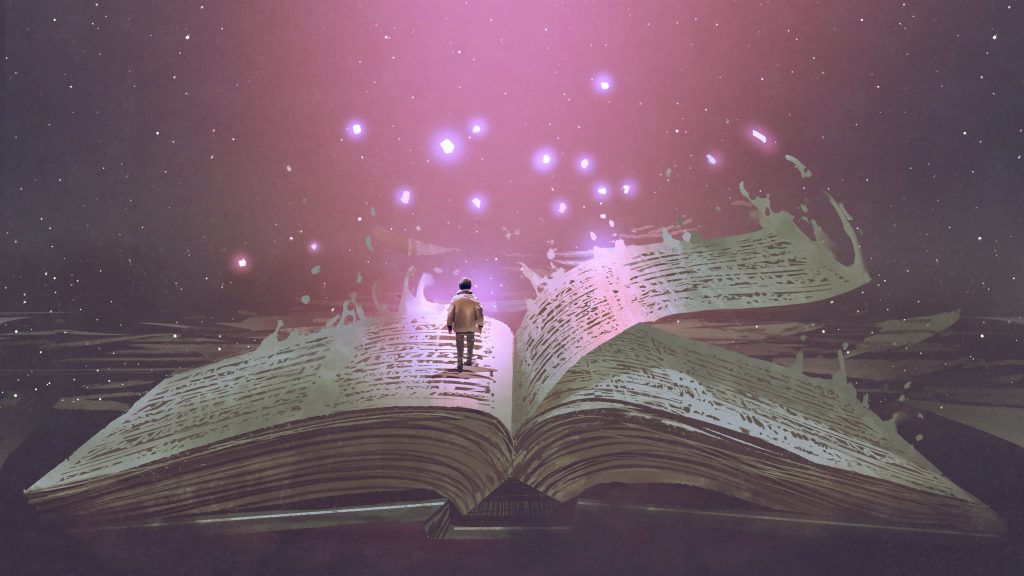 ---
Writing can be a royal pain in the ass. Anyone who's ever taken part in the herculean effort of putting words on the page knows the struggle of creating something from nothing. Constant doubt, second-guessing, worry, anxiety, fear of the unknown, all of it piling up in front of you like a giant…block. For writers. A writer's block. Get it? A lot of times this is enough to discourage most people from finishing that novel they've always wanted to write. It feels insurmountable. Like an impossible task, and we're not John Wick. But the good news is that this awful feeling is normal. The important part is making sure you power through and get those words down. No matter what. Because at the end of the day, that's how you end up with a first draft. Then, you get to deploy your greatest weapon as writer: the Red Pen of Revision.
Writing is rewriting, as they say. And what they mean is you have to revise. Edit. Cut and rewrite. But you can't do that with a blank page. You can always fix bad writing. You can't fix nothing, and a blank page is just that. So as a writer I have to give myself permission to write poorly. Badly. Terribly. Who cares if that sentence doesn't make sense, or if that description is awful? Fix it later. I just have to get those words down, and keep going until I have a complete, messy disaster of a first draft.
Once that's done, I set the manuscript aside and let it cool off. Give myself some space from the book and try to forget what I wrote so that when I do get back to it, I'm seeing it with fresh eyes. It's too easy to skim over the words and focus on what I knew I was trying to say and not really see what I actually said. And when it comes to the revision process, it's important to be critical. Judge harshly. Be honest with yourself. Every line, every word of that manuscript needs to be doing work, moving the story forward. If it doesn't, it needs to get cut. This can be hard for us writers because we put so much time and effort into things like worldbuilding and backstory to help us understand the world we're writing in, but those details don't always need to be explained in the story but often make it to the page in that first effort. And that's where the mighty Red Pen of Revision starts carving away.
Like Michelangelo (the sculptor, not the turtle) said about the statue of David, "I saw the angel in the marble and carved until I set him free."
So, too, must we carve until the angelic prose is set free.
After I've done everything I can on my own to make the manuscript shine, I'll give it to a few trusted readers for feedback. Now, by "trusted readers" I don't mean people that'll just tell me it's great and how amazing I am as a writer, but people who I know like to read, and read a lot, and read in the genre that I write in. People who won't be afraid to tell me if something isn't working or if something needs to be explained better. Criticism (of the constructive variety) is not hurtful or indicative of a lack of skill, rather, it's an important part of the writing process that all writers go through at all levels of their career, regardless of the extent of their experience. I take the feedback that helps the most, and consider—but not always implement—the rest, and make the appropriate revisions.
By the time I was finally ready to query the manuscript for what would become my debut novel, WAKE OF WAR (coming summer 2022 from Tor), I knew the book was as good as I could make it on my own. Now it was ready for professional eyes.
I met my agent, Joshua Bilmes, the fearless President for Life of the JABberwocky Literary Agency, at a Boskone convention in Boston, and to my great surprise, he was actually interested and asked for the manuscript. I sent it to him, crossed my fingers and waited.
And waited. And…waited.
But I knew that waiting was part of the process and I was careful not to reach out and nag him. If he liked it, he'd get back to me. If he disliked it, he'd probably get back to me. If he hated it, I'd never hear from him again. It wasn't until four months after I'd sent him the manuscript that I heard back. He wanted to have a phone call.
This was huge. Usually, a call means a yes. I was through the roof. Heart hammering in my chest, sweat beading on my brow, I fought back the nervous quiver in my voice and answered the phone when it rang.
And Joshua said no.
But not a full no. He gave me some criticism and a few pointers then asked me to revise the manuscript and get it back to him. This meant he saw potential, but the book wasn't quite ready yet. But now I was being tested. I was in a trial run. I had to trust his advice and my ability to make the appropriate revision and get it back to him in a timely manner. This is a common tactic agents use to tryout potential clients. They want to know how well the writer handles criticism, how efficiently they can implement changes and if they're an overall good fit for the client list. In the months that followed after that first phone call, Joshua and I had several more conversations and went through at least eight or nine revisions, maybe more (I lost track, honestly) before he was ready to send the manuscript out on submission to publishers.
More waiting. More hoping.
Radio silence for a few months, then the rejections started to come in. Sometimes one right after another. It hurt, yes, but I didn't let it bring me down. I found comfort in knowing that, again, this was something that all writers go through. If nothing else, I was honored to have made it this far. But I didn't stop writing. While we waited for some positive news, I started working on the next project. By the time we'd finally gotten a yes from a publisher, I'd already had most of another manuscript completed, so I was ahead of the game.
Sort of.
The reason it's important to not sit around biting your nails and wasting time is that once a deal is made, you're under contract. You no longer have the luxury of time. Usually, if a deal is made for multiple books, those books are expected about a year apart. So, you could spend years writing your first book and then only have one year to write the second…while revising the first, then promoting the first, and plotting the third, and revising the second, and…you get the idea.
Writing is rewriting. There's always room for improvement, adjustment, clarification. Sometimes you add, sometimes you cut. Some ideas grow from unexpected sources while others wither and need to be pruned. It's ok. This is normal. Don't be afraid to make a mess of it because you can, and will, make it better in the long run. As chaotic and stressful as the process can be sometimes, I wouldn't have it any other way. I am incredibly lucky to be where I am and I can't wait for WAKE OF WAR to make its way into the world.
---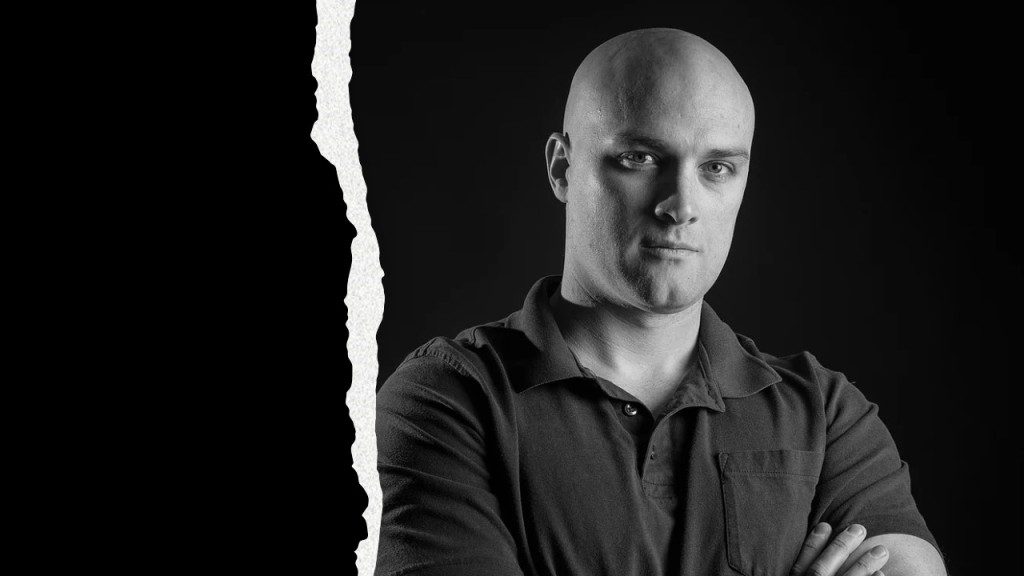 Author Info
Zac Topping grew up in Eastern Connecticut where, contrary to popular belief, it's not all trust funds and yacht clubs. He spent his formative years on the move, as some do, and it was in the fifth grade where he discovered an outlet for his active imagination through writing. After high school, Zac joined the United States Army where he slept in dirt holes, jumped out of perfectly good airplanes and drove armored vehicles. He also served two separate tours in Iraq, spending a year each in Mosul and Baghdad. He eventually found his way home where he attended college and rediscovered his love of writing. To call it an obsession would be an understatement. He currently lives with his wife in the quiet farm town of Canterbury, Connecticut and is a career fire fighter for the city he grew up in. His first novel, Wake of War, comes out in 2022 from Tor/Forge.
Website: https://www.zactopping.com/
Twitter: https://twitter.com/ZacTopping
---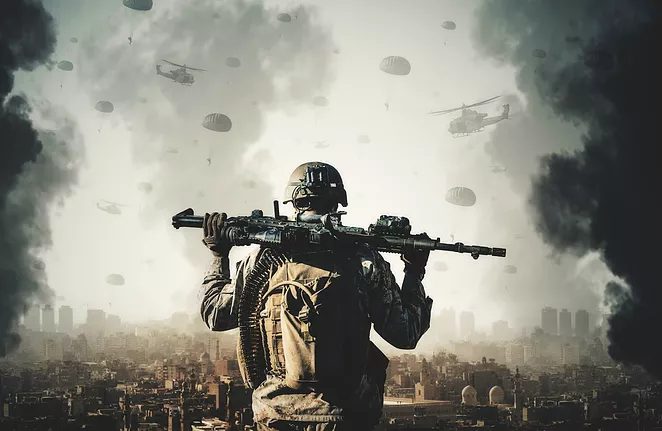 Wake of War
A nation shattered. A people divided. Fear, oppression, chaos.
​America, 2037.
​US Army Specialist James Trent wants nothing more than to finish his enlistment and leave the military in one piece, but with civil war tearing the country apart that won't be so easy as he finds himself deployed to the front lines in the Salt Lake Valley. His unit's mission: clear a path through the rebel-occupied city to secure a privately-owned mining complex before the violent militia known as the Revolutionist Front can claim it for itself.
​Sam Cross lost everything at the hands of the government when she was just a child. Now she's joining the fight in Salt Lake, and it's not long before her talent with a rifle makes her a key player in the struggle for control of the valley. But that kind of attention is a dangerous thing, and the path of revenge is bloodier than she could've imagined.
​Markus leads a crew of former military operators running private security contracts wherever they can find them. They're tired, beaten down and their gear is falling apart, so when they're offered a job protecting the mine in Salt Lake, they can't refuse. Thing is, the valley is about to erupt in violence as the war pushes west. It's up to Markus to make sure they accomplish the mission and get out alive.
​Soldier, civilian, mercenary…it doesn't matter. The only thing left is to survive in the wake of war.