Massive thanks to Tommye over at The Fantasy Review for a fantastic guest post, all about Jackson's Illborn Saga. This is one I hear everyone talking about and for good reason – it is a fantastic indie series that should be a insta-purchase for lovers of sprawling epic fantasy.
Make sure to check out Tommye's blog (link below on banner) after you check out the post!


Spoiler-Free – Why You Should Read The Illborn Saga
The Illborn Saga by Daniel T. Jackson is an epic fantasy series with political intrigue, religious conflict, and mysteries about history, lore and magic. So far there are two books in the series: Illborn and Aiduel's Sin.
This is a series for anyone who loves epic and high fantasy, especially if you want long books of around 700 pages! To convince you to pick up these great books, here are all the reasons why you should read The Illborn Saga.

Great Point of View Characters
There are four point of view characters in this series and they are all fantastic! All four feel distinct, with their own aims, motivations and backgrounds.
I think the most impressive aspect of the characters is their unique voices. You will never go into a chapter wondering who's perspective we are reading, as they all sound different.
The characters have little quirks, different ways of interacting with other people and the world around them, and will work on the problems they face in different ways too. I loved the contrast between the chapters and points of view – it kept things fresh throughout these big books!

Big Books but Quick to Read
Talking of the length of The Illborn Saga, these two books are HUGE! But, you will burn through them. Moving from the end of one chapter to the next is addictive.
The structure of the books certainly helps. Each chapter is from the point of view of one of the main characters, and the structure loops in the same order throughout. This means that by the time you have read one chapter, you are dying to know what happens next but won't find out unless you read the next few.
I couldn't put these books down and it took me a week to finish each one. Considering I have an 8-month-old and can only read for 2-3 hours in the evenings most days, this just goes to show how addictive these tomes are!

Sprawling World
The world in The Illborn Saga is rich and sprawling. I could feel the atmosphere around me as I stood beside our main characters on their journeys.
I really felt like I was amongst the crowds of anguished soldiers, or in the solemn, peaceful religious buildings. All these places were so distinct and depicted seamlessly into the narrative, without pages and pages of descriptions that you might see in something like The Wheel of Time.

Complex Conflicts
This isn't a story that's just about one country invading another, or a mindless hoard of orc-zombie-creatures coming to destroy civilisation. This narrative is complex, and focuses on the smaller things, showing how little differences can lead to larger conflicts.
A major theme is religion, and I thoroughly enjoyed Daniel T. Jackson's nuanced exploration of that theme. We have devout, kind individuals, following a religion, we have characters who don't really care, and then we have the violent fundamentalist groups.
We also have examples of religion and worldwide politics clashing, and that's where things get really exciting!

It's an Indie Fantasy Series
The final point I want to make, showing you why you should read The Illborn Saga, is that it's an independently published fantasy series. Is this a main reason you should read a book? No, but I think it's worth noting how fantastic independently published SFF books can be, and we need to continue reducing the stigma that most indie books need more editing, or have rubbish covers, ect, ect.
The Illborn Saga is a fantastic example of a series that is incredibly well written, and is definitely professionally edited and produced. It's a series you should read if you love epic fantasy and reading books that engage in complex topics you can discuss with other readers of the books.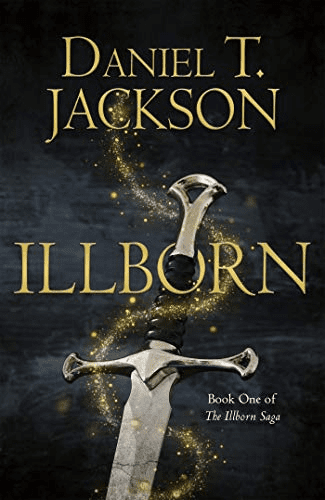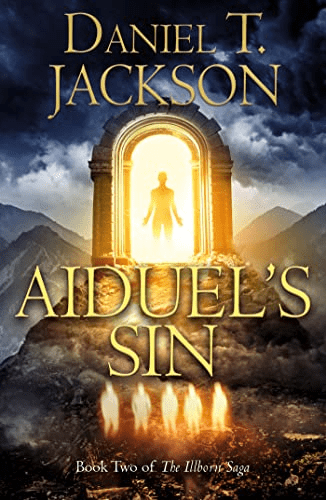 About the Author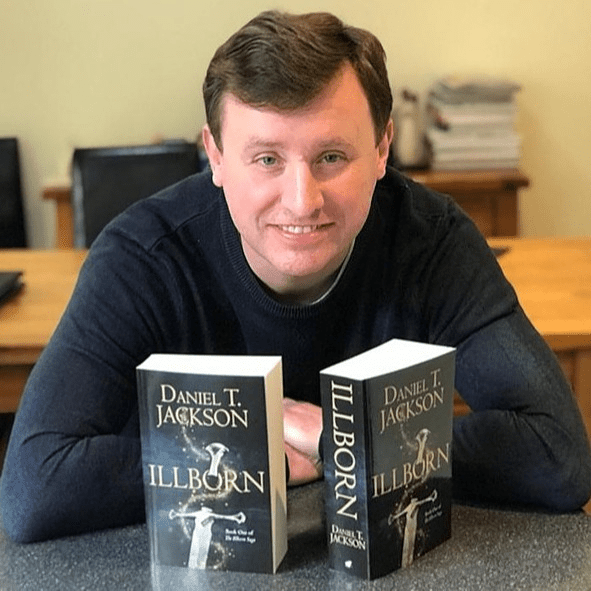 Daniel T. Jackson is a fantasy enthusiast, with a love for fantastical worlds and epic adventures. After 25 years of creating stories for friends and family, Daniel finally escaped from his day job to fulfil his lifelong ambition of writing Illborn. With The Illborn Saga, he hopes to create the next classic fantasy series.
Daniel can also be found on Instagram on danieltjackson_illborn
And on Twitter on danielt_illborn
And on Reddit on danieltjacksonauthor
Daniel is married with four children, and lives in the United Kingdom. He also loves hiking, cycling and piano, and volunteers for a number of good causes. Illborn was his first published novel, and he has continued the epic story with Aiduel's Sin.
Daniel's Linktr.ee