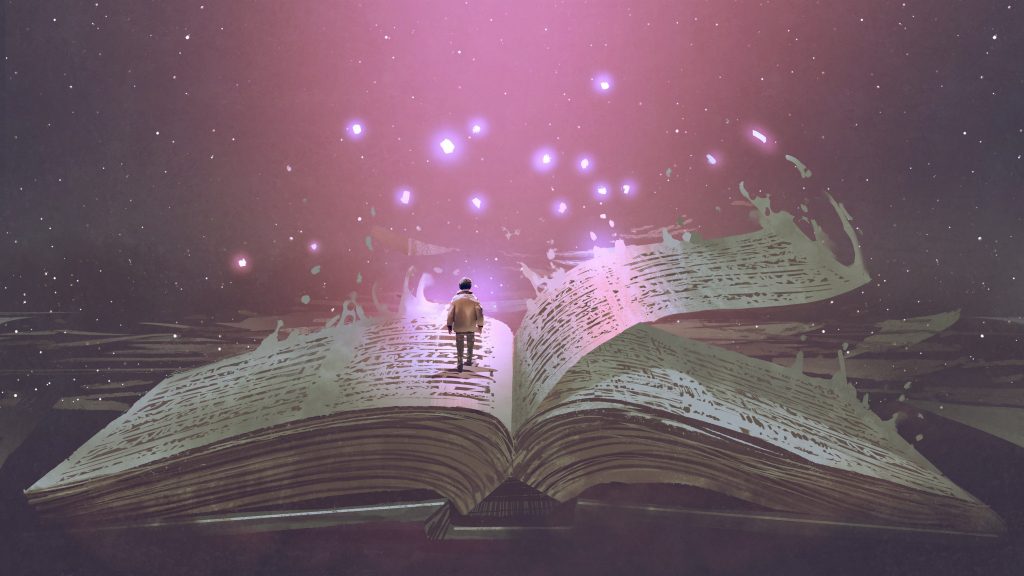 ---
FanFiAddict recently asked their readers to do some guest posts – and I thought I'd do one about my experiences around signing with an agent.
And so, my friends, without further ado, we shall begin.
How do you find an agent?
With great difficulty is the answer!
However, I do have some thoughts and tips that perhaps might make your experience easier.
I've been writing for a long time. I've met many people along the way, some at the start of their journey, others already published. There are so many books out there – many of them are just brilliant. Writing something to match these lofty standards can seem impossible. How do you write a book that can sit on a shelf beside Tolkien and Mantel and Sanderson and Hobb?
Well, if you are reading this, I'm guessing that you have written a book, or are in the midst of writing one. So here's my advice:
KEEP GOING
You will have bad days, days where you read what came the day before and feel like tearing it to shreds. Ignore the self-doubt.
KEEP GOING
Don't worry about being perfect right away. Your work can be improved in the editing phase. Don't worry if your first book doesn't work out. The next book might be the one.                                                                                                                                                                                                                                                                                                        
Anything has the potential to make an amazing story. It could be as simple as a detour your MC had on the way to the shop, or a historical fiction masterpiece about the Battle of Waterloo. Don't let yourself worry about what genre is 'hot right now' or what 'isn't selling'. Writing should be fun. And it's only going to stay fun if you enjoy what you are doing. If you want to write about cowboys who get abducted by aliens – do that. If you want to write about an assassin who likes to play Pokémon Go – do that too. Write what you love.
You will find plenty of advice on the internet about what a debut author should do. Your novel should be under 100k words, avoid humorous fantasy, have a look at what is selling. You can consider all these things if you want – but I will also add this.
Justin Call's debut, Master of Sorrows, was way over 100k words.
The Blacktongue Thief was a fantastic debut this year with a very dark streak of humour running through it.
Shelley Parker-Chan felt She Who Became the Sun "was about a period of history too obscure to interest anyone." She now has a number one bestseller on her hands.
As we say in Ireland – there's different courses for different horses. If you enjoy what you're writing, someone else will too.
This is your starting point. It's your middle point. And the end.
KEEP GOING
Don't let the agent be the first person to read your novel
With a previous novel, I submitted as soon as I finished it. I queried eight agents and (surprise-surprise) received only form rejections.
I didn't have anyone to bounce ideas off. Why? Because no one had read my novel. NO ONE.
Thinking I should get some feedback before sending it out again, I joined a website called Critique Circle, which is a free critiquing website for writers. As soon as you join you can post a chapter to the relevant queue. However, in order to receive feedback, you must also give feedback to other writers on the site. (There are many other sites like this – however Critique Circle is the one I used.)
With great trepidation, I put up my first chapter. The critiques came in – and there were lots of issues. Grammar, pacing, info-dumping (OMG so much info-dumping) and clunky dialogue to name a few. These sites aren't for everyone, sometimes the reviews are very harsh, however, from the critiques I received, I was able to piece together what I was doing wrong. I spent the next two years fixing the problems with my draft.
Once I was finished editing, I realised this book wasn't publishable. It was too long, too complicated, parts didn't work. And so, I set it aside and started on a new book. That's right. This first book that I had spent two years writing (and then two years editing) WASN'T good enough. It was a little sad to come to this conclusion, but ultimately it didn't matter. I had learned so much, and my love of writing runs so deep that I was more than happy to start over.
And that's what I did!
Research agents and find out who is actively acquiring new writers in your genre
There are hundreds of agents out there, so the first issue is working out who to submit to. You can attend in-person or online writing events, read the Writers Yearbook, or trawl the internet. However, my favourite way of finding agents it this – go and look at your bookshelf (physical or digital) and find the acknowledgement page. All the big agents will be there. If you are reading current releases, so might some of the new up and coming agents. Write down their names and find out what their submission criteria is and if they are currently open.
Look for publishers who have open submission windows. Most publishers do these – even the very large ones. This means you submit directly to the editors – and you never know, you might strike it lucky!
Once you have a list of agents and publishers who have open windows, write a cover letter and a synopsis.
There is an avalanche of information out there about what to put in a cover letter – but here is a simple breakdown paragraph by paragraph:
Title and tagline for your book – genre – wordcount.
A one/two paragraph blurb – also try to give a couple of comparatives (known as 'comps'). Try to pick comps that have been published in the last few years.
Who you are – mention writing awards/courses/previous publications/why you write.
Why you think *this agent* will enjoy your work (if you've enjoyed books they represent, put this down).
The synopsis is a difficult beast. Summarising a whole novel into one or two pages is virtually impossible. My first attempt was awful, my second a little better. Try to link events to your characters and you should be okay.
As with the cover letter, there are lots of tips and examples on the internet – have a look and try your best.
Send your queries out in small batches.
Why, you ask?
Because you will make a mess of it. You will put the wrong name on the email. Your first attempt at the synopsis will be rubbish. You will submit to someone who is closed. You will choose the wrong comps.
Believe me, your pitches will get better the more you do them.
For my current novel (the one that got me an agent), I did three submission rounds.
I received one full manuscript request in my first round. I got two fulls in the second and an offer of publication from an independent press (which ultimately didn't work out). Then I received five full requests in my third submission round – which led to three offers of representation from agents. I had also submitted to a large publisher in this third round (remember I told you to look out for open submission windows?) and they also read my novel and offered me a book deal.
What had changed between round one and three?
My pitch improved. I'm certain of that. I rewrote my synopsis after the first round, and my dream agents who had been closed during round one and two had reopened for round three. I think my cover letter was more polished too.
So here I am, with an agent. I can't believe it. I'm so excited to see my books out there in the world. Having an agent is amazing. It's fantastic to have someone in your corner who understands publishing, but more than that, it's incredible to have someone who 'gets' your work. Ed Wilson immediately understood my book and what I wanted to do with it. A book deal is progressing with a publisher and I can't wait to share all the details.
It's taken six years of writing and two books to get here. Do bear that in mind. It isn't easy or quick.
But it's been a lot of fun.
I think I've covered everything I know (which unfortunately isn't much yet), but I'll part company with this final thought:
KEEP GOING