It has become a bit of a tradition for me to post a list of five of the books I am looking forward to in the coming year (though, in this case, as I am a little late getting it written – it is actually books for this year). The list of phenomenal books being released in 2022 is endless, so choosing five is so hard. But, here it goes: Five Reads for 2022 (BE WARE: some synopsis may contain spoilers for previous books).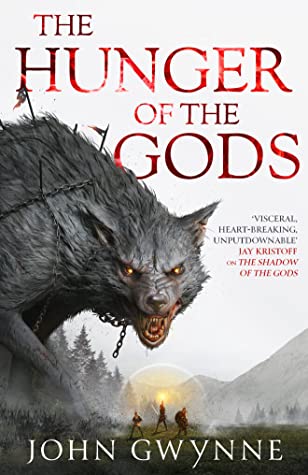 The Hunger of the Gods (Bloodsworn Saga #2) by John Gwynne
Publisher: Orbit
Publication Date: April 14, 2022
Synopsis: Lik-Rifa, the dragon god of legend, has been freed from her eternal prison. Now she plots a new age of blood and conquest.

As Orka continues the hunt for her missing son, the Bloodsworn sweep south in a desperate race to save one of their own – and Varg takes the first steps on the path of vengeance.

Elvar has sworn to fulfil her blood oath and rescue a prisoner from the clutches of Lik-Rifa and her dragonborn followers, but first she must persuade the Battle-Grim to follow her.

Yet even the might of the Bloodsworn and Battle-Grim cannot stand alone against a dragon god.

Their hope lies within the mad writings of a chained god. A book of forbidden magic with the power to raise the wolf god Ulfrir from the dead . . . and bring about a battle that will shake the foundations of the earth.
Why I am looking forward to it: Book 1 of this highly-anticipated series by much-acclaimed author John Gwynne (The Shadow of the Gods)took the fantasy world by storm in 2021. It was my first read by this author, and I think it lived up to the hype. Here is hoping Book 2 does, as well.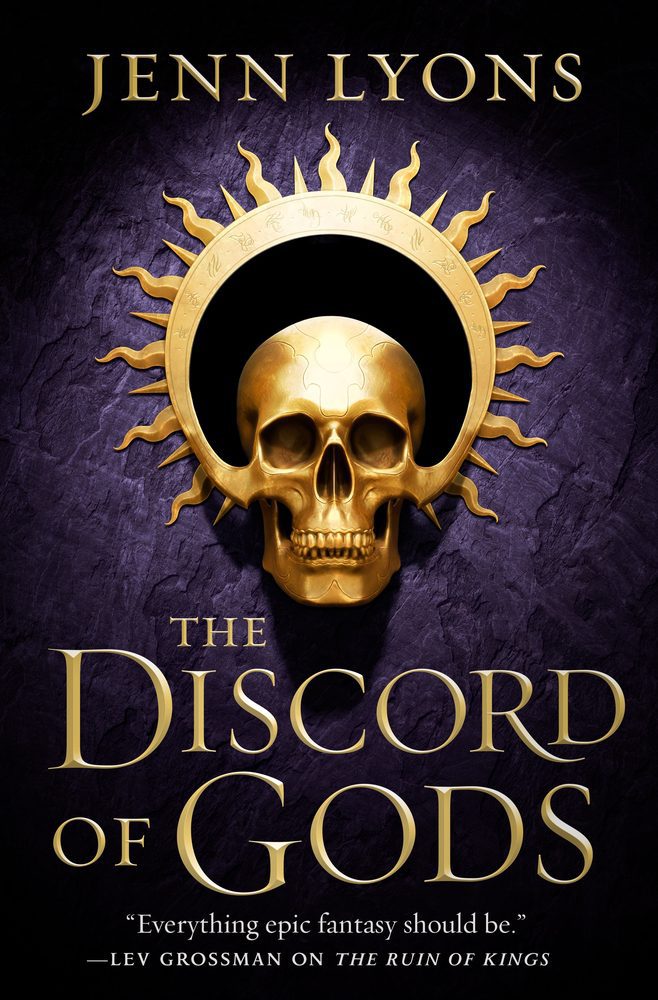 The Discord of Gods (A Chorus of Dragons #5) by Jenn Lyons
Publisher: Tor Books
Publication Date: April 26, 2022
Synopsis: The end times have come.
Relos Var's final plans to enslave the universe are on the cusp of fruition. He believes there's only one being in existence that might be able to stop him: the demon Xaltorath.
As these two masterminds circle each other, neither is paying attention to the third player on the board, Kihrin. Unfortunately, keeping himself classified in the "pawn" category means Kihrin must pretend to be everything the prophecies threatened he'd become: the destroyer of all, the sun eater, a mindless, remorseless plague upon the land. It also means finding an excuse to not destroy the people he loves (or any of the remaining Immortals) without arousing suspicion.
Kihrin's goals are complicated by the fact that not all of his "act" is one. His intentions may be sincere, but he's still being forced to grapple with the aftereffects of the corrupted magic ritual that twisted both him and the dragons. Worse, he's now tied to a body that is the literal avatar of a star – a form that is becoming increasingly, catastrophically unstable. All of which means he's running out of time.
After all, some stars fade – but others explode.
Why I am looking forward to reading it: You all know I have been obsessed with this series since Book 1, The Ruin of Kings, was published in 2019. Lyons' unique and compelling use of story elements has made this one of my favorite fantasy series, and, in order to prepare myself, I am planning a re-read of the first four books leading up to the finale. I cannot wait to see how it all ends.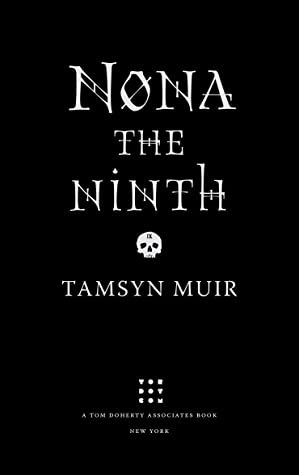 Nona the Ninth (The Locked Tomb #3) by Tamsyn Muir
(final cover not yet revealed)
Publisher: TorDotCom
Publication Date: September 13, 2022
Synopsis: Her city is under siege.
The zombies are coming back.
And all Nona wants is a birthday party.
In many ways, Nona is like other people. She lives with her family, has a job at her local school, and loves walks on the beach and meeting new dogs. But Nona's not like other people. Six months ago she woke up in a stranger's body, and she's afraid she might have to give it back.
The whole city is falling to pieces. A monstrous blue sphere hangs on the horizon, ready to tear the planet apart. Blood of Eden forces have surrounded the last Cohort facility and wait for the Emperor Undying to come calling. Their leaders want Nona to be the weapon that will save them from the Nine Houses. Nona would prefer to live an ordinary life with the people she loves, with Pyrrha and Camilla and Palamedes, but she also knows that nothing lasts forever.
And each night, Nona dreams of a woman with a skull-painted face…
Why I am looking forward to reading it: Nona is a surprising entry into The Locked Tomb series, which, by all accounts, was originally supposed to be a trilogy. I, for one, was ecstatic at its announcement, as not having a release in the series in 2021 really has me jonesing for more. The more the merrier, I say.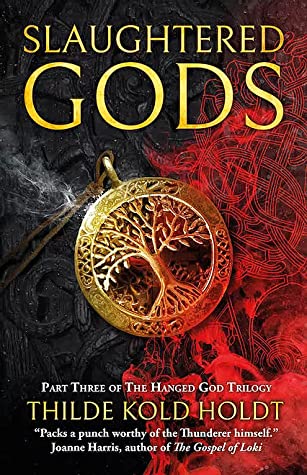 Slaughtered Gods (The Hanged God Trilogy #3) by Thilde Kold Holdt
Publisher: Rebellion
Publication Date: Autumn 2022 (according to the author's website)
Synopsis: During the last days of the Viking Age, the Norse gods prepare for the final battle: Ragnarok.
A war between giants and gods draws close. The time has come.
Even gods must die.
Why I am looking forward to it: The synopsis is short, and not much is known about this series finale. What I do know is the first two books were phenomenal. From interesting characters arcs to intriguing storylines and amazing settings, Holdt's writing grabbed me from jump and has yet to let me go. I am enthralled with this series, and I am sad to see it end (but so excited to see how it does).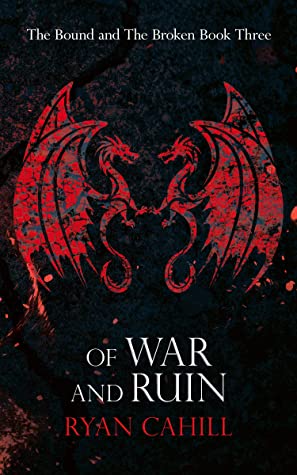 Of War and Ruin (The Bound and the Broken #3) by Ryan Cahill
Publisher: Self-Published
Publication Date: Summer 2022 (according to the author)
Synopsis: Not yet available.
Why I am looking forward to it: With no synopsis available, yet, it is kind of hard to give this book the hype it deserves. I was so impressed with the direction Cahill took the second book in the series (Of Darkness and Light) that I had to put Book 3 on my 2022 list. I honestly am not sure exactly where the author is going to take the narrative in this book, but I am here for it.
That is it for my Five Reads for 2022. What is on your 2022 list? Did any of these make the cut?