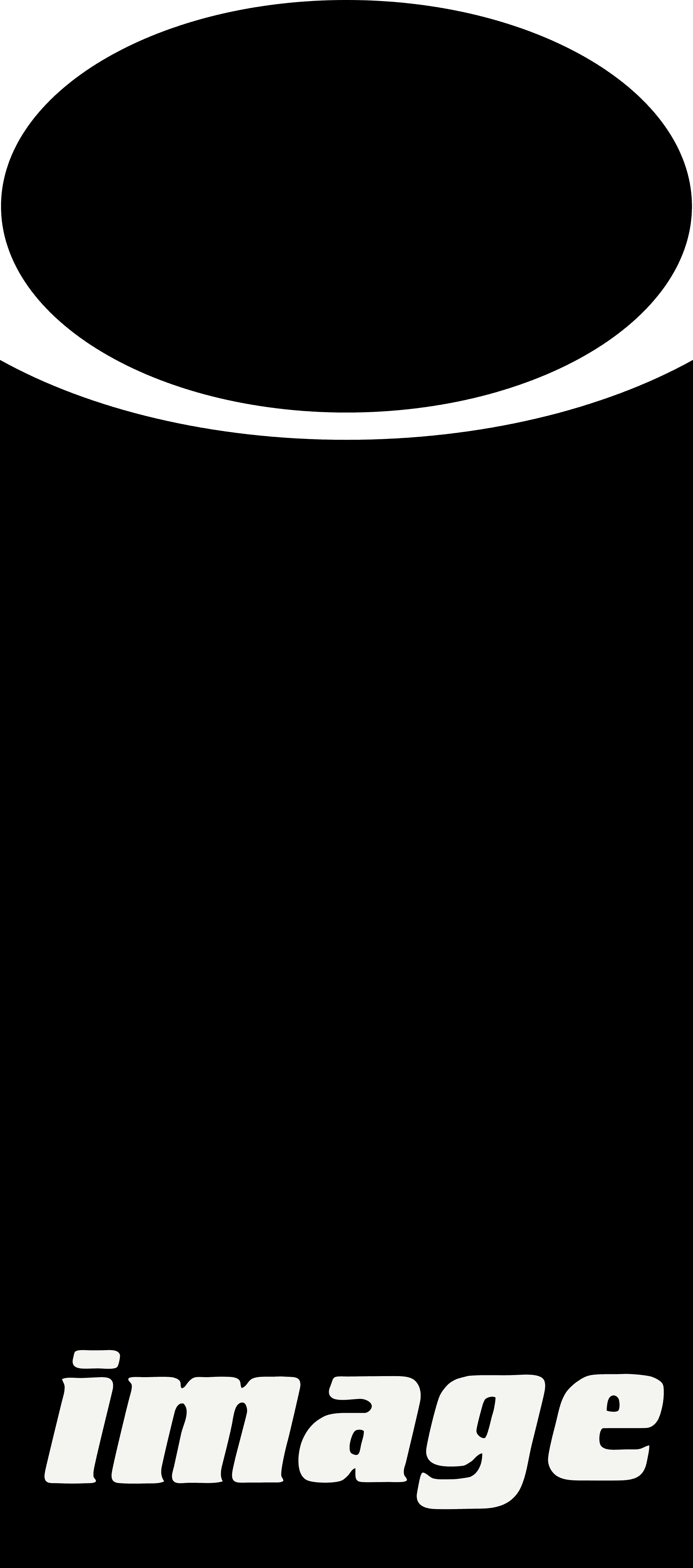 I have decided, since the people over at Image Comics seem to like FanFiAddict and send us ARCs of all their releases, I will begin sharing what I read throughout the week (in case you are into comics and graphic novels). I'll also share any that I have purchased.
While it can oft times be difficult to write a full review about a 30ish page issue of a series, I'll give the synopsis, my rating, and any comments I make about what I've read and why you should give it a shot. Maybe it'll be enough to persuade you to check it out? If not, at least you can enjoy the beautiful artwork.
*Click covers for individual links to Amazon*
–-Reviews by David
Descender, Volumes 1-5 (Issues #1-26); Issue #27
Synopsis:
Young Robot boy TIM-21 and his companions struggle to stay alive in a universe where all androids have been outlawed and bounty hunters lurk on every planet. Written by award-winning creator, Jeff Lemire, Descender is a rip-roaring and heart-felt cosmic odyssey. Lemire pits humanity against machine, and world against world, to create a sprawling epic. Created by Jeff Lemire (Sweet Tooth, Trillium) and Dustin Nguyen's (Little Gotham) critically acclaimed, bestselling new science fiction series!
Verdict:
Descender, Volumes 1-5 (Issues #1-26) – 5/5 Stars each. I binged all five (5) volumes in a matter of hours. The artwork is simply stunning and the story is absolutely captivating. Brilliant sci-fi story for those that enjoy artificial intelligence, giant planet-destroying robots, and aliens. Highly recommend.
Descender #27 – 4/5 Stars. 
New story arc set before the events in the previous five (5) volumes / twenty-six (26) issues.Really interested to see the dawn of robotkind and how everything connects to Tim-21. Artwork still as dazzling as ever.
                                    

Ghost Fleet: The Whole Goddamned Thing (Issues #1-8)
Synopsis:
For the world's most valuable, dangerous, or secretive cargo, you don't call just any trucking service…you call THE GHOST FLEET. When one of the world's most elite combat-trained truckers takes a forbidden peek at his payload, he uncovers a conspiracy that will change his life, and the world, forever! The critically acclaimed eight-issue miniseries is collected for the very first time in one deluxe, over-the-top volume from DONNY CATES (GOD COUNTRY, REDNECK) and the incredible DANIEL WARREN JOHNSON (EXTREMITY).
Verdict:
4/5 Stars.
My review of this crazy, balls to the wall graphic novel can be summed up as such: Take The Governor from "The Walking Dead" comics (not that sad attempt in the TV show), give him an 18-wheeler containing Death itself, a samurai sword, and an excuse to kill a crap ton of people. The storyline is insane and the artwork is bloody fantastic. This graphic novel is like Jason Statham in Crank, full of adrenaline and ready to kill whatever stands in its way.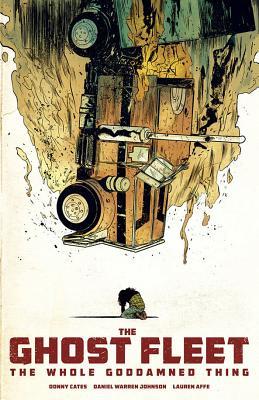 Little side note: I read 'God Country: Collected Edition (Issues #1-6)' by Donny Cates last year and highly recommend it as well (5/5 Stars). Synopsis & cover are below. 
SOUTHERN BASTARDS meets American Gods in a high-stakes fantasy series that masterfully blends high-octane action and jaw-dropping worldbuilding.

In GOD COUNTRY, readers meet Emmett Quinlan, an old widower rattled by dementia. Emmett isn't just a problem for his children–his violent outbursts are more than the local cops can handle. When a tornado levels his home–as well as the surrounding West Texas town–a restored Quinlan rises from the wreckage.
An enchanted sword at the eye of the storm gives him more than a sound mind and body, however. He's now the only man who can face these otherworldly creatures the sword has drawn down to the Lone Star State…

In GOD COUNTRY salvation is a double-edged sword.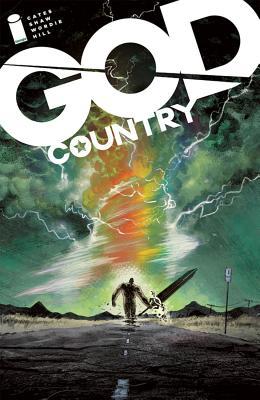 Daredevil: End of Days
Synopsis:
Revealed at last…how it all ends for the Man Without Fear! In the near future, the Kingpin and Daredevil have been murdered – but that's just the beginning of the story. Investigative reporter Ben Urich has one last story to write…what was Matt Murdock's final secret? Ben digs deep into the seedy underbelly of the Marvel Universe, tracking down Matt's buried sins and past loves to discover the secrets behind his death – but who is the new Daredevil that's tracking Ben? You won't believe your eyes when the mystery behind Daredevil's final days stands revealed! It's a story years in the making, brought to you by some of the greatest creators in Daredevil history!
Verdict:
4/5 Stars. Synopsis pretty much sums it up. Really enjoyed this graphic novel. The artwork is superb, the storyline is engaging, but the ending sort of left me high and dry. I'd recommend it to any Marvel fan, especially those who have seen the Daredevil and Punisher Netflix series.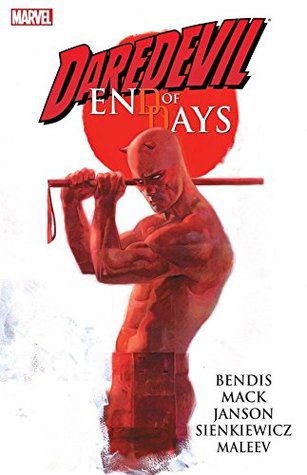 Star Wars: Journey to Star Wars: The Last Jedi – Captain Phasma (Issues #1-4)
Synopsis:
What happened to Captain Phasma after Star Wars Episode VII: The Force Awakens? Writer Kelly Thompson (HAWKEYE) and artist Marco Checchetto (AVENGERS WORLD, PUNISHER, GAMORA) expand Captain Phasma's story and reveal how she escaped the destruction of Starkiller Base. It's the stunning lead-in to this winter's blockbuster big-screen Star Wars film, and everything you need to know is right here!
Verdict:
4/5 Stars. Synopsis pretty much sums it up. Interesting read for anyone who fell in love with Captain Phasma on the big screen and want to see more of her than the 5 minutes you received in the last 2 movies.  The entire graphic novel spans a few days, starting right after Phasma is forced to bring down the Starkiller Base's shields by Finn and Solo. What happened to her and how did she survive the explosion?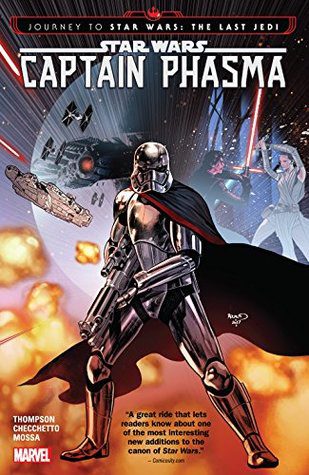 Reborn: Book One (Issues #1-6)
Synopsis:
Where do you go when you die? Not heaven or hell; somewhere else. Somewhere you have to fight to survive. Somewhere the people from the past are waiting for you–the good and the bad.
Bonnie Black has no faith in an afterlife. Spending her last days in the stroke ward of a county hospital, she fears falling asleep in case she doesn't wake up.
When a final stroke ends her life, Bonnie is reborn in Adystria–a sci-fi fantasy world that's locked in a raging battle between good and evil. She's twenty-five again, there's a sword in her hand and she's ready to fight.
She meets her dad, Tom, and her childhood dog in Adystria, but there is no sign of Harry–her husband who was murdered over ten years before. With the help of her dad and loyal pet, Bonnie sets off on an epic quest to be reunited with the lost love of her life.
But it's not just her family that have been waiting for Bonnie. Her arrival has been prophesied, and there's a tremendous evil lying in wait.
An evil that will stop at nothing to destroy her. An evil that can only be sated with blood.
Superstar creators MARK MILLAR and GREG CAPULLO join forces to create the sci-fi story of the year.
Verdict:
4/5 Stars. From Mark Millar (the creator of Kick-Ass) so I had to read it.
Pretty interesting storyline about life after death; instead of Heaven or Hell, you move on to a fantasy world wrought with good vs evil. Those that have died move on to younger, or even older, bodies and are given distinct tasks in this new world (Pets, too). Our main character, Bonnie, lived such a wonderful life that she is chosen as Queen and must destroy the evil plaguing the land.
As much as I enjoyed the fantastic artwork and the storyline itself, I felt that some of the dialogue was a bit childish and rushed at times and this story could've been lengthened by another 50-100 pages. No real world-building takes place; its more just a mashup or unique creatures and circumstances.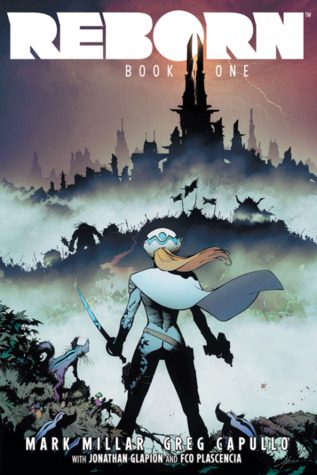 Curse Words, Vol. 1: The Devil's Devil (Issues #1-5)
Synopsis:
A wizard has appeared in present-day New York! His name is Wizord, and he's here to save us all from dark magical forces bent on our destruction. He's the best wizard of all time! Or… he's not, and he's lying to everyone, and secretly is the dark magical force, but wants to hang out in our world for a while because it's so much nicer than the hellhole he comes from. Secrets, and spells, and talking koalas – CURSE WORDS is a gonzo dark fantasy from CHARLES SOULE (Daredevil, Letter 44, Star Wars) and RYAN BROWNE (God Hates Astronauts).
Verdict:
4/5 Stars. Synopsis pretty much sums it up. Wizord was sent to Earth to destroy everything but decides that it is better than where he came from, so he decides to chill and be a wizard-for-hire. That is, at least, until another wizard is sent to kill him for not going through with his original assignment. Now, with his trust sidekick, Margaret the Koala, he must defend Earth from its imminent destruction. I am still interested to see how this comic got its title, but it was a pretty fun romp. The colors are bright and vivid, it is slap-full of humor, and interested me enough to pick up Vol. 2.