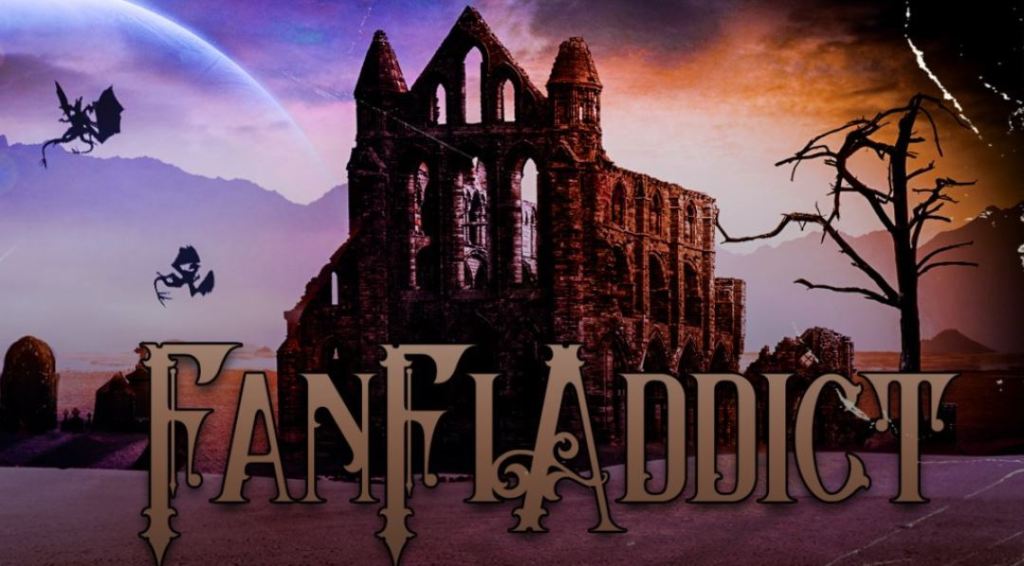 ---
Ta Da!!!
* The crew have nicknamed this to "Spacebo" for ease of use. Please read/say/imagine as SPSFC!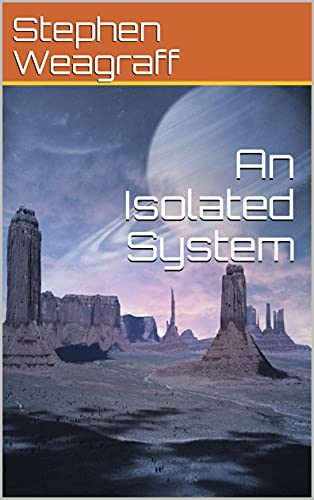 Humans have broken free of their home world using massive portals that bend space and provide instantaneous transport between the stars. These gates opened up far flung star systems for new human colonies. But these new worlds were desolate and dangerous so slave labor supplied by synthetic human like workers tamed these hostile planets and let the human colonies take root. But the workers that built the cities, tamed the rivers and dug the mines are now a problem. Fear of the synthetics spread and the new settled humans banish them from the cities to the frontiers, using them as slaves for jobs deemed still too dangerous. But Niko, a slave on a desolate, desert world will discover that all is not what it appears. An accident reveals a secret that could shatter the colony worlds and change the lives of the synthetic slaves forever. In a race against time and the colonial secret service, Niko and his partners must uncover the truth about themselves before it's too late.
—————————————————————————————————————————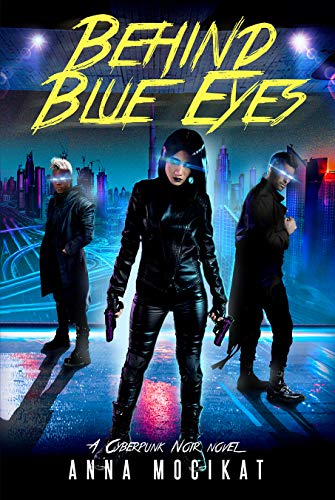 In a future world ruled by warring mega-corporations, cyborg Nephilim believed she was fighting a righteous cause.

As a powerful, genetically and cybernetically enhanced elite soldier her brutal and violent life is not truly her own – until one day, a simple glitch separates her from the grid.

For the first time in her life, she is free…and she has doubts. Doubts that bury deeper into her psyche when she meets Jake, a mysterious, 100% bio-human.

He opens her neon-blue eyes to the lies she had been exposed to all her life. Questioning everything she has ever known, Nephilim resolves to take a stand. To hold on to this freedom, she has miraculously discovered. But can one person, no matter how strong, beat an all-powerful system of oppression? Soon, Nephilim finds herself hunted by her own people in a deadly game of survival…

For fans of Blade Runner, Ghost in the Shell and Altered Carbon!
—————————————————————————————————————————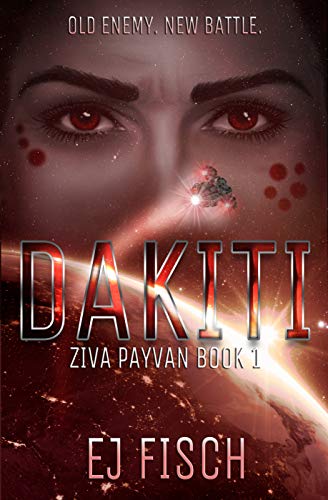 The distant world of Haphez is located on the edge of populated space. The planet's native superhuman race is feared and respected by neighboring civilizations. Their military and police forces are unmatched.
Lieutenant Aroska Tarbic is an agent with the revered Haphezian Special Police. He's lost a lot in a short period of time; the other members of his squad were killed in a tragic accident, and his younger brother was wrongfully convicted and executed for a crime he didn't commit. Just when Aroska thinks he's starting to piece his life back together, he's assigned to a joint task force with a special operations team. It seems like a unique opportunity, at least until he learns his new commander is none other than Ziva Payvan, HSP's finest operative…and the assassin who killed his brother.
Ziva is good at her job, a business that requires her to ignore her feelings and carry out her missions without question. She's confident in her own abilities to complete the assignment, but Aroska is a wildcard. When their team stumbles across a young human during a routine investigation, they soon realize the situation isn't what it seems. The boy has unwittingly uncovered a sinister plot, one that could put the entire Haphezian race in jeopardy.
Now the lines between friend and foe have become blurred, and no one can be trusted. United by the imminent threat, Ziva and Aroska must set their differences aside long enough to save their people…and maybe even each other.
—————————————————————————————————————————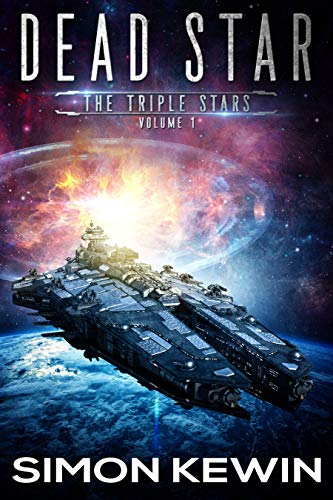 A hidden trail among the stars
The galaxy is in flames under the harsh theocratic rule of Concordance, the culture that once thrived among the stars reduced to scattered fragments. Selene Ada, last survivor of an obliterated planet, joins forces with the mysterious renegade, Ondo Lagan.
Together they attempt to unravel the mystery of Concordance's rapid rise to galactic domination. They follow a trail of shattered starship hulks and ancient alien ruins, with the ships of the enemy always one step behind.
But it's only when they find the mythical planet of Coronade that they uncover the true scale of the destruction Concordance is capable of unleashing…
—————————————————————————————————————————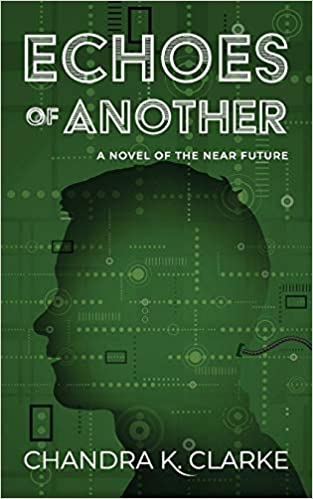 In the groove. In the zone. A period of intense focus and high performance that feels effortless. Flow.
In a near future Toronto, a naïve young scientist named Kel invents a device to produce the mysterious state of 'flow' on demand, hoping to unleash humanity's creative potential on our greatest problems. But the prototype she invents to record and then play back the neurological and physiological states associated with flow can be used to record other mind-body states. Her prototype is stolen, duplicated, and put to use for an astonishing range of causes, some good, and some very bad.
As Kel struggles to regain control of her device, it threatens to destroy her legacy and upend the lives of several others, until all uses of the technology converge on the most unexpected and unintended consequence of all.
—————————————————————————————————————————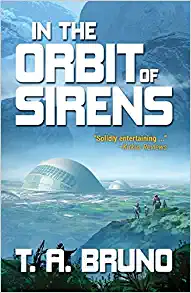 THE LAST FRAGMENTS OF THE HUMAN RACE ARE FORCED TO ADAPT TO A DANGEROUS NEW WORLD OR FACE EXTINCTION.

When starship mechanic, Denton Castus, is caught in the destructive path of a devastating war, he abandons his home and seeks refuge on a distant planet.
However, this new safe haven has undiscovered threats of its own. Eliana Veston, a scout preparing the planet for the refugees, struggles with a deadly pandemic that is killing off colonists. The hunt for a cure unleashes a new threat to humanity—the Sirens—mysterious beings with incredible powers and a deep hatred for invaders.
—————————————————————————————————————————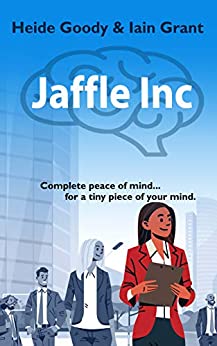 Alice works for Jaffle Tech incorporated, the world's biggest technology company and the creator of the Jaffle Port, the brain implant that gives users direct access to global communications, social networks and every knowledge source on the planet.
Alice is on Jaffle Standard, the free service offered to all people. All she has to do in return is let Jaffle use a bit of her brain's processing power. Maybe it's being used to control satellites. Maybe it's being used to further space exploration. Maybe it's helping control self-driving cars on the freeway. Her brain is helping Jaffle help the world. And Jaffle are only using the bits of her brain she doesn't need…
But when a kind deed goes wrong, Alice gains unauthorised access to her entire brain and discovers what she has been missing out on her entire life: music, art, laughter, love…
Now that she has discovered what her mind is truly capable of, how long will the company bosses let her keep it?
—————————————————————————————————————————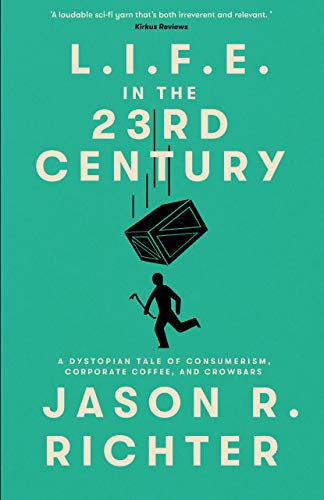 Meet Pat McGewan-X04. Pat is a Patriot who spends his days watching robots build cubicles for corporations that keep getting blown up by those pesky terrorists in the soon to be won, we've got them on the ropes, 232nd year of the War on Terror. He's content in his world of mediocre corporate coffee, vid-link chats with his wife who the government discourages him from ever meeting in person, and an endless barrage of travel bans, terrorist attacks, and never-ending nightly news emergency broadcasts.

But everything changes when a freak car accident puts Pat in the national spotlight. One minute he's a hero for being the sole survivor of this week's most recent terrorist attack, (but not long enough to get a commemorative coffee cup with his face on it before the next attack happens). In the next minute, the nation's most vitriolic talking head has branded Pat the greatest threat to truth, justice, and stockholder profits — and the manhunt begins!

Pat has to decide between fighting the corporate-controlled media and possibly losing his life or giving in to his Academy training and lose his soul and possibly any hope of ever getting a decent cup of coffee. Welcome to LIFE in the 23rd Century: an absurd, light-hearted dystopian future to distract you from your horrific dystopian present. Brought to you by the makers of prescription Chillaxafed.
—————————————————————————————————————————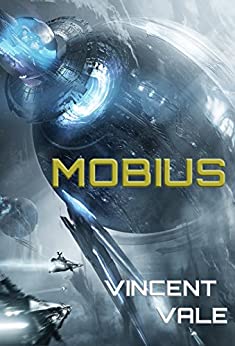 The Dimensional Gateway is built…
A plot against humanity revealed…
Humankind's ultimate evolution.

Theron Mobius has worked his entire life on a Dimensional Gateway that will propel humankind into a new era of space travel. When it's sabotaged by a mysterious entity, he uncovers a plot against humanity that's been underway for millennia.

Theron is driven against all odds to stop the entity, only to discover he's an integral part of the entity's sinister plan. Together with a small group of travelers, he must journey across galaxies in search of an ancient Guardian of the universe.

If he fails, humankind will face oblivion.

—————————————————————————————————————————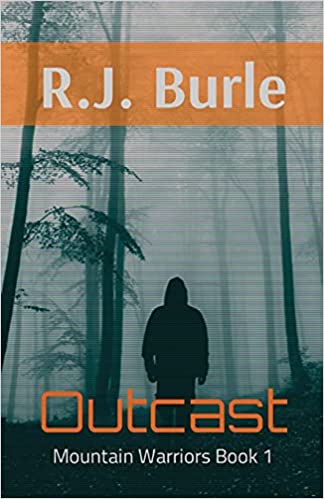 Despite facing an immediate firing squad, a down on his luck journalist, Eric, violates a quarantine zone to investigate the wild lands of the Southern Appalachian Mountains that are inhabited by zombies, vampires and other terrors. After a betrayal, the government permanently exiles Eric to the wasteland of The Forbidden Zone and sends the ruthless Specter to trail him. Eric is no longer a nonparticipating observer but must quickly learn the ways of the warrior, when a group of survivors, who live under a strict code of sword and gun, turn against him, as they face off against a horde of zombies. Will Eric be accepted by this band of survivors or will he be exiled again to face not only the undead, but the other creatures of the forest that might be even worse.

—————————————————————————————————————————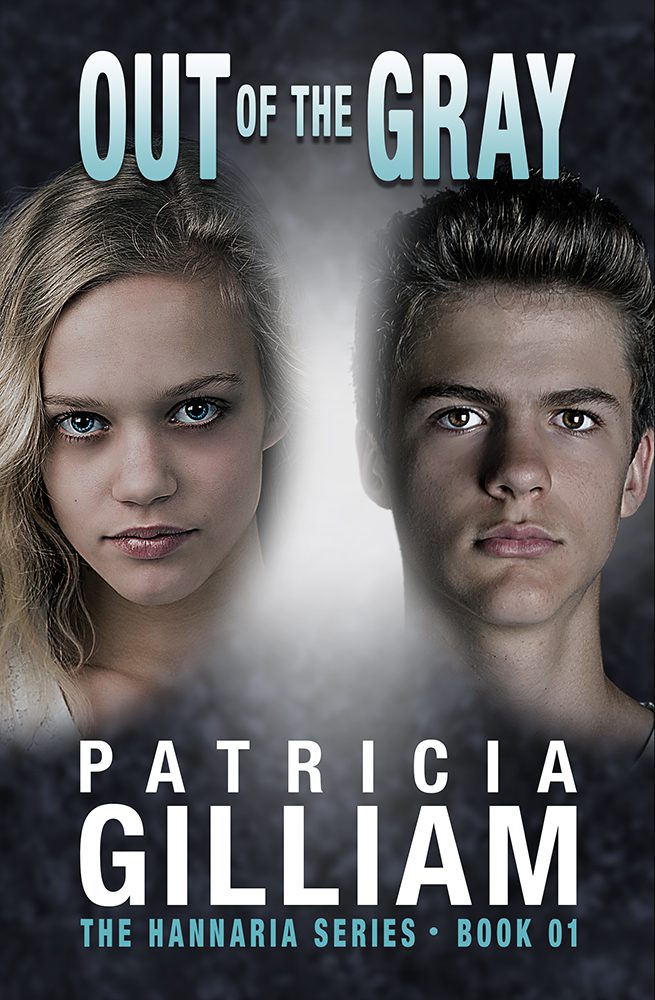 How far would you go to save an enemy from assassination? How much of your life would you risk to find the family you lost?When an Earth-based terrorist group targets Hannaria's Ambassador, Alex Verin must chose between his family loyalties and the life of an alien he's been taught to fear and hate.On a journey to visit her adoptive father at Destiny Space Station, Rica Miller discovers the truth of what happened to her biological parents.Working together with Hannaria's Ambassador, they will uncover a conspiracy that not only endangers both their families but everyone in Earth and Hannaria's systems.
—————————————————————————————————————————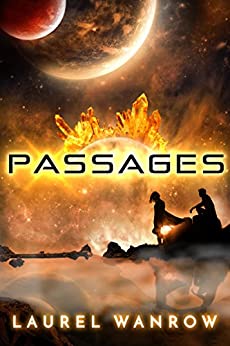 On the run, Quinn holds a secret that nearly got him killed. If only he knew what it was.
Though the ambush scrambled his memories, Quinn is sure of one thing—he can't trust the electorgs on this alien planet. But they know information he desperately needs to puzzle out who wants him dead, and why.
For decades, Eve and her fellow electorgs—part human, part machine—have beaten back toxic spores that poison the native people on the quiet planet of Aarde. When their new commander halts work right before a deadly spore release, Eve races to protect the villagers she considers friends and family.
In the fray, a handsome traveler arrives with a story in conflict with the emotions the psychic Eve detects wafting from him. Quinn may not remember his past, but he knows this capable woman can help him, and soon they're caught up in his dangerous mission: Space marauders are risking the planet to harvest a valuable resource. But what is it?
With the fate of life on Aarde in the balance, the logic of joining forces erupts into an attraction that could prove fatal for both of them.
—————————————————————————————————————————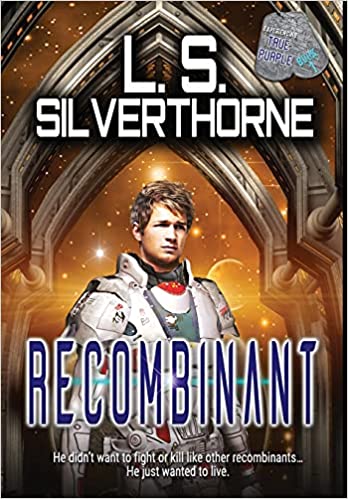 What if you discover your life doesn't belong to you?
Forced to give up your dreams and live a life you never chose.
Because you and your DNA belong to the government.
What if the government stole your memories?
Parsed out your family and friends?
How would it feel to live life in the third person?
Private Peter Mitchell is one of thousands of recycled, cloned soldiers, holding the front lines of a deep space war. To save a world he's never seen before. His survival mechanism is a memory replacement chip (MRC) that parses out the horrors of war and anything hindering him from killing the enemy.
Peter isn't like the other recombinants.
He doesn't want to fight or kill. He wants to live. Marred by deep sensitivity and self-awareness, he is failing his training sims and endangering his entire unit.
One recombinant and a training sergeant try to keep him from washing out, including the sergeant's shuttle pilot kid sister who falls for Mitchell.
But the Antarans are pushing closer to home system. Because something is horribly wrong with Earth's combat tech-and its recombinant soldiers.
Hardware Reclamation Specialist, Dr. Jeannette Kingston discovers a catastrophic failure in the MRCs affecting entire batches of recombinants. She's faced with a life-or-death decision: report the defect that will destroy hundreds of recombinants, including Private Mitchell, or say nothing and risk losing the war.
Now, Dr. Kingston must choose between a life worth saving and the fate of her home world.
—————————————————————————————————————————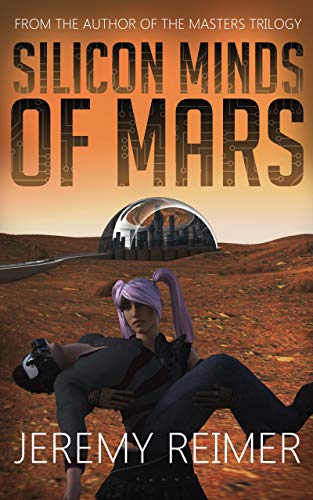 Mike Lee was a writer-for-hire who yearned for excitement. After a strange man invites him to a meeting, Mike is kidnapped and put on a spaceship to Mars. He's unwillingly become part of the world's most expensive reality TV show. He meets Kyla Vox, a starry-eyed computer hacker with a passion for finding the truth. When a mysterious set of accidents put all the contestants in danger, Mike and Kyla must band together to protect everyone on board the ship.
But when they arrive at Mars, their struggles are just beginning. Mars is a strange place, where humans and sentient robots walk under giant ice-domed cities, and computers and automation have made some people rich beyond measure. Mike and Kyla find themselves at the center of a deadly conspiracy, putting not only their lives in danger, but the future of all intelligent life– silicon-based and otherwise!
—————————————————————————————————————————
In an underground orphan center on an overpopulated planet, Tajen Jesmuhr dreams of freedom in a distant wilderness under an open sky. So when offered an interplanetary ecology class with offworld field trips, Taje leaps at the chance. But Taje isn't the only misfit here, where everyone has a tragic past and hidden wounds, and she soon clashes with her teacher and her classmates, including:
A boy with a frightening secret who lost his family to a terrorist plague. A crafty female human-alien chimera whose parents disappeared in a paraspace accident. And a boy with a hidden past and a dead father he still hates.
All may have promising careers ahead of them, but only if they can learn to trust themselves and one another enough to survive an uncaring system and a deadly final exam.
Andre Norton believed in this story, and anyone–young and old–who loves science fiction with interesting characters, alien animals, and interplanetary adventures without war will enjoy it too.
————————————————————————————————————————–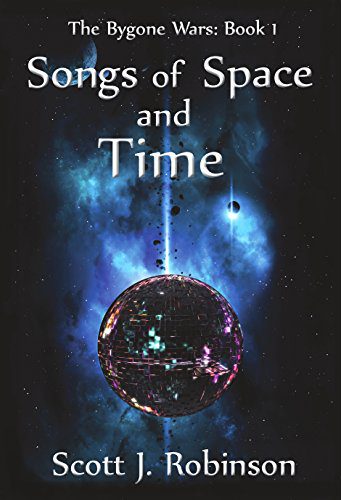 Fifty thousand years ago, people were genetically engineered to take on different roles on the interstellar starships of a great civilization. For a while dwarves, elves, trolls, halflings, and giants worked with humans exploring the galaxy and colonizing amazing worlds. But then we discovered we weren't alone and, of course, we argued about what should be done. Nasty words were exchanged. Wars were started. And, of course, everything fell apart and the great civilization collapsed. Soon there were just scattered worlds with myths and legends to hint at what had come before.

And, eventually, civilizations rose again…After years in the army, then more years backpacking around the world, Kim thinks she's seen just about everything there is to see. But she has to admit to being a little bit surprised when the giant bats started dropping bombs. And then the aliens came. There she was, wondering what a medieval hotdog might have been filled with, and five minutes later she was battling ugly, leathery-skinned aliens, beating them over the head with a historically accurate mace. And if that wasn't strange enough, she was shown a portal to another world, with the same war being fought on the other side. Kim knows the information she holds could be vital, but she doesn't like authority all that much, and it doesn't like her either.

So, when the leaders of the Earth's defenses test her friendship one time too many she sets out to end the war on her own. Well, just her, an elf, a giant and a dwarf who may well be completely nuts.
————————————————————————————————————————-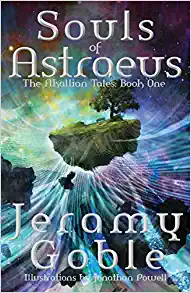 Living one life is hard enough. Try living billions of lives.
Akal Atka, a simple and submissive young man of the future is faced with losing the love of his life. Within moments, however, a catastrophic event makes him aware of the fact that he has lived billions of previous lives. As he explores the multiverse using exciting ships and technology, he reacquaints himself with countless races and gains access to the knowledge and abilities of his previous lives. But, why did this happen to him? Will he be able to save his love? Are there others like him? If so, how are they using their gifts?

————————————————————————————————————————-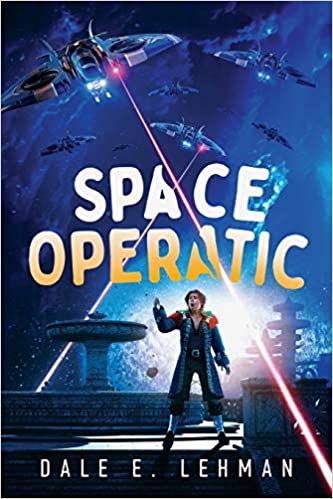 Hopeless optimist Roberto Maccarone has staked his fortunes on a bold move: he's brought grand opera to the Oort Territories, where there isn't enough culture to fill a petri dish. But it's a tough sell here in the cold dark of the next to last circle of hell, and soon Maccarone is up to his mephistophelean eyebrows in corporate greed, rebellious miners, bloodthirsty mercenaries, outrageous lies, intense loathing, inane conversations, and more unintended consequences than you can shake a baton at. Really, how hard can it be to stage a performance?
One thing alone can save Maccarone and his company: the most fabulous theater in the solar system slumbers nearby, mysteriously shuttered without having once been used. But the keys are held in the icy grip of the local Culture Minister, and nothing-not Maccarone, not obscene amounts of money, not even that guy who juggles flaming kabobs while singing an ancient song about how great America was-can pry them loose. Will it be fame for Maccarone and his troupe? Or unemployment in Beelzebub's outhouse?
————————————————————————————————————————-
The world froze. Jagged glaciers and freezing waters cover the seven continents. One man lived through it all. Through war. Through death. Through time. He's been alone since the collapse, believing everyone else dead. He was wrong. There are others. They've built cities on top of the frozen steel that lies beneath the ice. Below them trouble is brewing. Somewhere deep in the ice.


————————————————————————————————————————-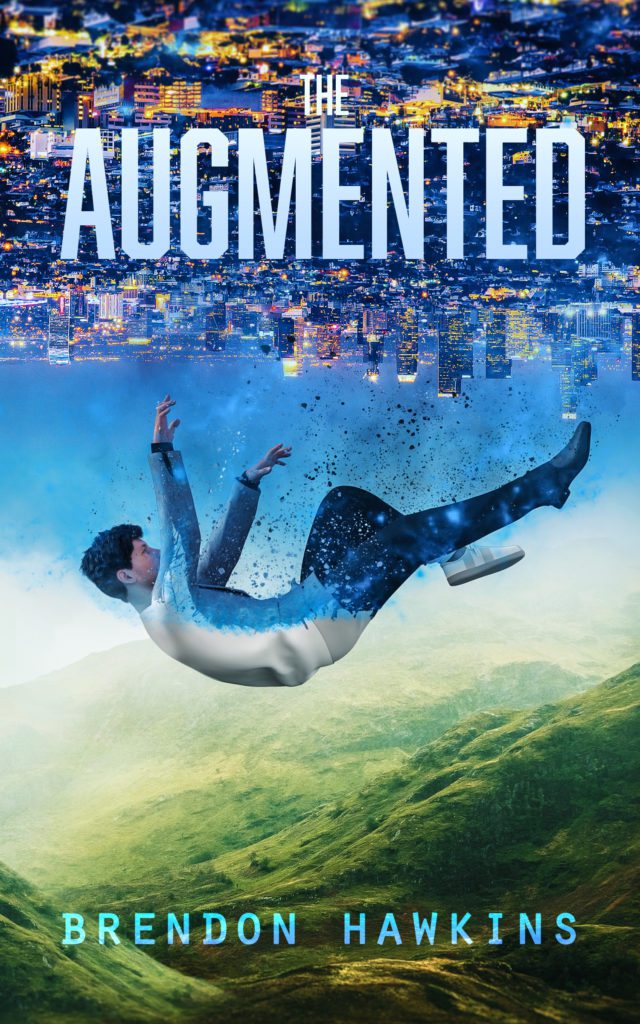 Harry Bo lives in the best time imaginable-no war, no starvation, and everything a person needs is readily available. All they have to do is watch a few ads. But when the all-seeing eye linked to his sensory system concludes that it's time for Harry to marry his girlfriend, he's not so sure. Despite his perfectly coded existence, Harry longs for a more authentic sensory experience, an escape from his augmented world.
In his work as an analyst, he picks through the streams of metadata flowing invisibly around him, nudging the population to consume. Before long, Harry's caught up in a search for a mysterious golden-haired woman who might be responsible for the biggest attack on the AugNet in history. But the more he investigates, the deeper he's pulled into a reality beyond the crafted simulations of the safe but sanitized society he lives in. Because the flawless, tailored façade masks a vastly different existence. And when he's forced to make an impossible choice, Harry must decide just how much he's willing to pay for freedom.

————————————————————————————————————————-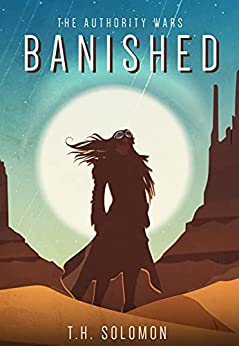 They were exiled to the desert planet Hades. Together, they will fight the Authority. Together, they are the Banished.

Clara has lived on Hades since she was a child. She's fiercely held on to her deep faith despite the barbarity around her, but that faith will be tested when Authority-backed slavers steal her daughter. She only has an old horse, two bullets in her revolver, and knife—and Clara will stop at nothing to get her back before it's too late.
Stanton was designed by his father to become the height of genetic modifications and human development. He was raised to one day lead the other Gen Mods of the Authority. When he disobeys a direct order that would have led to the destruction of the Outer Fleet, Stanton discovers the elites of the Authority are not only threatened by his extraordinary abilities, but this may be the excuse they need to destroy him.
Gavin reluctantly prepares for a life serving the ruling Gen Mods in the Galactic capital. After the woman he loves goes missing, Gavin is plunged into the middle of events that will force him to confront a darkness unleashed deep within his genetic code.
————————————————————————————————————————-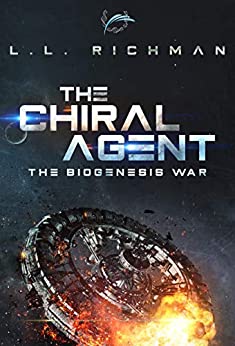 First, they stole his identity. Now, they want him dead.
His genetic code could destroy all life.

Shadow Recon pilot Micah Case awakens above an alien world, with no memory of his past and a mysterious voice inside his head. Worse, his own military is hunting him… and he has no idea why.
The voice leads to a discovery so unbelievable, enemy nations would kill to control it — to control him. Now, Micah must use every skill in his arsenal to secure the stolen research.
The stakes are impossibly high, but failure is not an option. The alternative could mean the extinction of a people Micah can no longer call his own. Humanity.
————————————————————————————————————————-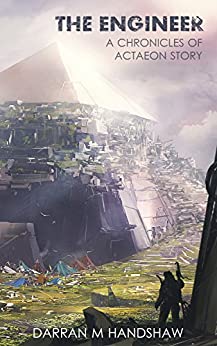 "We are born in the shadow of fading memories and fallen dreams, living our days within the decaying bones of an age long gone."
When the Engineer, Actaeon, arrives at Pyramid in the heart of Redemption, nothing goes according to plan. Mysterious raiders pursue him relentlessly across the shattered remains of the ancient metropolis, and the leaders of his homeland pay no heed to his ambitious ideas. Meanwhile, deep beneath Pyramid, a deadly creature stirs. And, when Actaeon meets a skilled young Knight Arbiter with brilliant blue eyes, he starts down a path he could never have imagined.
The vast, fallen city of the Ancients is home to a new people who face the constant struggle to find resources needed to survive in the dangerous ruins. For the Engineer, however, Redemption is a treasure trove of technology, opportunity, and answers. But his unique skills make him a target for those who would use his talents to achieve their own dreams of power and control.
In his endless quest for the truth, will Actaeon discover the fallen city's greatest secrets? Or will he share the same fate as the Ancients of whom nothing remains but a whisper?
One thing is certain: in Redemption, everything comes with a cost.
————————————————————————————————————————-
Moscow, 2138. With the world only beginning to recover from the complete societal collapse of the late 21st Century, Zoya scrapes by prepping corpses for funerals and dreams of saving enough money to have a child. When her brother forces her to bring him a mysterious package, she witnesses his murder and finds herself on the run from ruthless mobsters. Frantically trying to stay alive and save her loved ones, Zoya opens the package and discovers two unusual data cards, one that allows her to fight back against the mafia and another which may hold the key to everlasting life.


————————————————————————————————————————-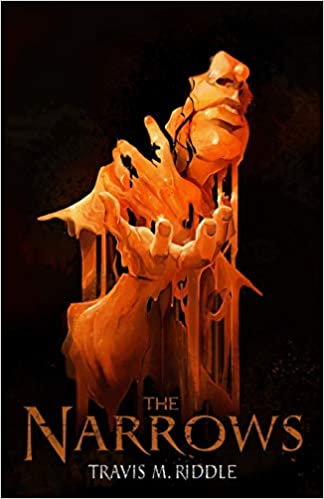 "I can show you how to enter the Narrows to find what you seek."
Oliver and his friends have returned to their hometown of Shumard, Texas for the funeral of their close friend Noah. They each grapple with the loss in their own ways, trying to understand the strange circumstances of their friend's unexpected death.
While visiting the site where the body was found, Oliver stumbles across a chilling discovery that he knows must be related to what happened to Noah. Wanting to protect his friends from these newfound horrors, Oliver takes it upon himself to venture into the grotesque otherworld known as the Narrows to learn what happened to his friend and find a way to bring him back.
Entering the Narrows is one thing, but will whatever he finds there allow him to leave?

————————————————————————————————————————-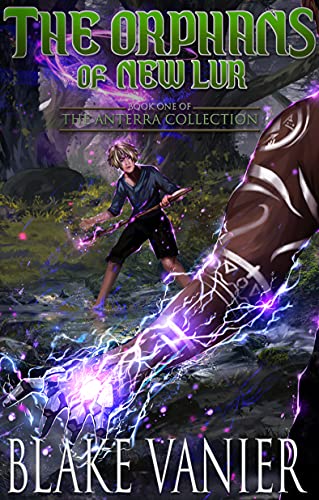 Iona and Nero are Human orphans; one born with powers she can't explain, the other bound to a terrifying friend no one else can see, both hunted by a woman that does not fail.
When a ragtag bunch of five orphans stumble upon glowing canisters containing ethereal weapons designed to fuse with a Human's soul, they unwittingly risk life and sanity by opening them.
One canister is overlooked as it appears empty, but a lack of light in their world does not correlate to a lack of power in the other. Nero opens it to find an otherworldly being that cannot survive unless it finds a host; a being that must decide to either kill Nero or accept his offering…
Confused and exhilarated, the empowered orphans must adapt to their new abilities to keep each other alive, as Isis, a woman of incomparable will, is determined to pursue these Humans in search of secrets to an ancient civilization.
The Anterra Collection is perfect for fans of Mistborn, looking for a fresh, new epic fantasy series.
————————————————————————————————————————-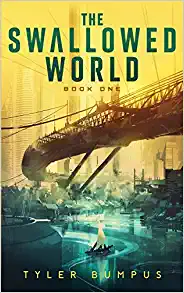 THE SWALLOWED WORLD—a bold new futurist saga. At the crossroads of innovation and collapse, genius and madness, humankind faces the ultimate trial to which all must submit: Transformation or extinction. 

BOOK ONE of The Swallowed World saga opens some fifty years after the Great Rift that shattered the continent, when America is again uncharted and wild. At civilization's edge, the drowned peninsula once known as Florida, a world-weary outlaw finds himself smuggling the one cargo he never dreamed he'd possess—the future of the human race.

————————————————————————————————————————-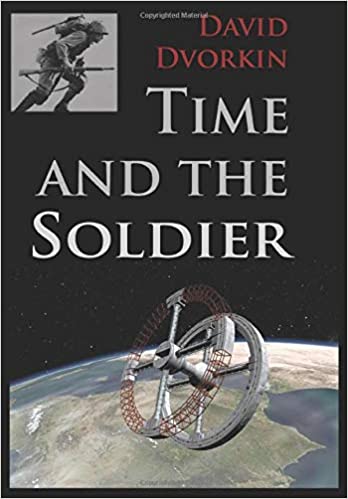 Thrown forward in time from 1945, three friends fight to find each other and go home. War, death, and love are the only constants. In the dangerous 21st Century, time changes them, and they change time and history.
During World War Two, two men and one woman are selected by a secret organization named Tempus to be time travelers. Tommy Stillwell, Ellen Maxwell, and Frank Anderson will be sent forward to different points in the future. Tempus is sure that one of them will find a futuristic superweapon that, when brought back, will end the ongoing war and prevent any future wars. However, while Tempus can send people forward, it has not been able to reverse the process. In addition to weapons, the time travelers will have to find a way back.
————————————————————————————————————————-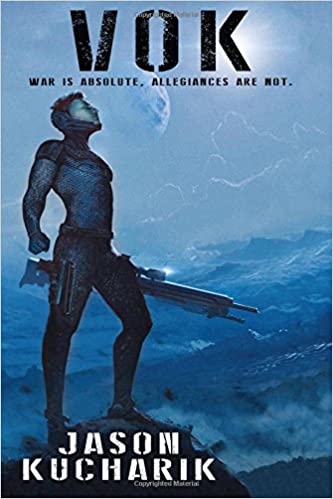 Earth has burned; My people made sure the humans paid for their insolence in the final days of the Blood War, but as it turns out the universe is pretty freaking huge and they weren't the only threat. Not by a long shot. I'm an Alpha, one of the most feared special operations soldiers in the universe. Born out of blood, I am the eyes and ears of the High Order and, when need be, their unflinching reaper. I do not yield, I do not bow, I do not fail. Ever. For centuries our loyalty was unquestionable, but my partner and I uncovered a dark secret about our past that calls into question our entire lives. The High Order trained us to be the most intelligent, ruthless, and feared soldiers ever created…they're going to regret that.
————————————————————————————————————————-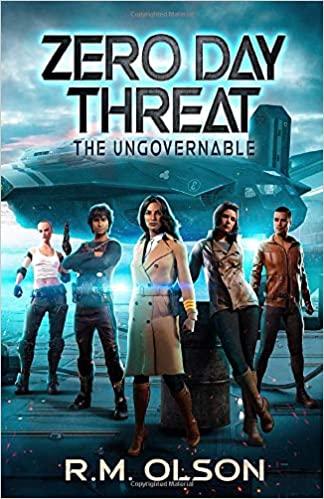 Four ex-convicts. One charismatic mastermind. And the most dangerous heist the System has ever seen. Jez is a damn good pilot, and she's always worked alone. Until she got picked up for smuggling, that is. Now she's lost her ship, lost her job, lost her reputation, and is on the run from the law. So when a mysterious stranger in a battered pilots coat comes to her with an offer that sounds too good to be true, she reluctantly agrees to listen. All she has to do is fly one little job. Then she gets the details. She and a hand-picked band of misfit ex-convicts will be pulling a heist on Vitali "the Butcher" Dobrev, the most deadly weapons dealer and crime boss in the System. They'll be stealing tech that could change the course of history. And the government, the mafia, and every enterprising criminal in the System would kill to get their hands on it. Thing is, Jez is out of options. She's going to have to fly this job, and they'll have to pull it off. And knowing Vitali, if they fail, dying is the least of their worries. Zero Day Threat is the first instalment in the space opera science fiction series The Ungovernable. Firefly meets Ocean's Eleven in R.M. Olson's fast-paced, kick-ass, wickedly-fun series.

————————————————————————————————————————-
---