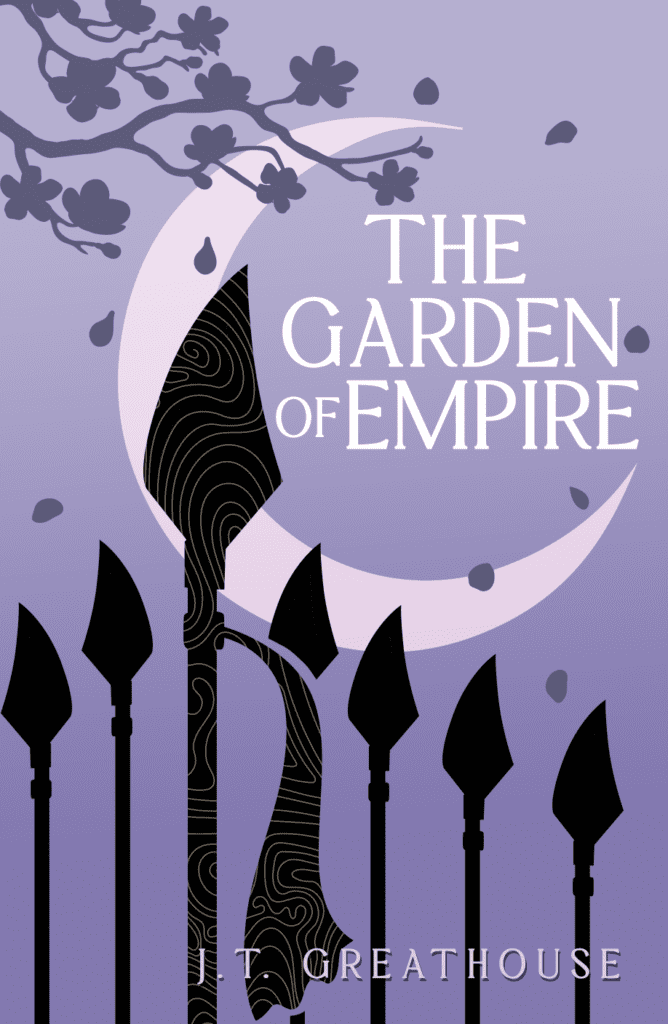 Title: The Garden of Empire
Series: Pact and Pattern, Book 2
Author: J.T. Greathouse
Publisher: JAB Books
Release Date: August 4th, 2022
Format: eBook

Blurb
J.T. Greathouse continues his Pact and Pattern fantasy series following The Hand of the Sun King, which was hailed by New York Times bestselling author Anthony Ryan as "a captivating epic of conflicted loyalties and dangerous ambition."
The boy once known as Wen Alder has become the rebel witch Foolish Cur. Schooled in both the powers that bound him to serve the emperor as well as the furious, wild magic of his mother's ancestors, he was torn between two worlds, until he realized the brutal nature of the emperor and his rule. Joining the rebellion, he soon experienced the painful sacrifices that come with defiance. Yet even more dangerous times lay ahead.
For the emperor—covetous of all the magic he controls—has decided to take his ruthless quest for power to the gods themselves. If he succeeds, the gods will unleash a storm of death and destruction unlike any even imagined. Only Foolish Cur has the skills and strength to stave off such a nightmare.
While Foolish Cur fights the Empire in Nayen, others wage their own rebellions. A successful tutor opens a school to preserve his own dying culture while a warrior of the plains discovers powers long thought lost. And a servant of the empire begins to question the violence that threatens to engulf them all…
Praise for The Hand of the Sun King:
"An original fantasy filled with magic and culture." — New York Times bestselling author Kevin J. Anderson
"A great coming of age story about a foolish boy who seeks to unravel the secrets of magic and maybe do something good in the process. I absolutely loved it." — Nick Martell, author of Kingdom of Liars
"Set in a fantastical world of magic with a rich history, this novel fits beautifully into its genre while also addressing some failings of the genre by turning them on their head." — Dawn Vogel, author of History That Never Was
"The Hand of the Sun King is a staggering fantasy debut with poetic prose and near flawless characterization. Wen Alder, aka Foolish Cur, is another noteworthy protagonist to add to the ones I have had the company of journeying with this year, alongside Kinch Na Shannack, Alwyn Scribe, and Aram Raythe. Greathouse will become a household name before too long, and I can only imagine will make plenty of 2021 'Best of' lists." — FanFiAddict

Preorder Links
Amazon: https://www.amazon.com/Garden-Empire-Pact-Pattern-Book-ebook/dp/B09YS43PTH/
BN: https://www.barnesandnoble.com/w/the-garden-of-empire-jt-greathouse/1141389080?ean=9781625675712
Apple: https://apple.co/3MxMteC
Kobo https://www.kobo.com/us/en/ebook/the-garden-of-empire-2
Author Bio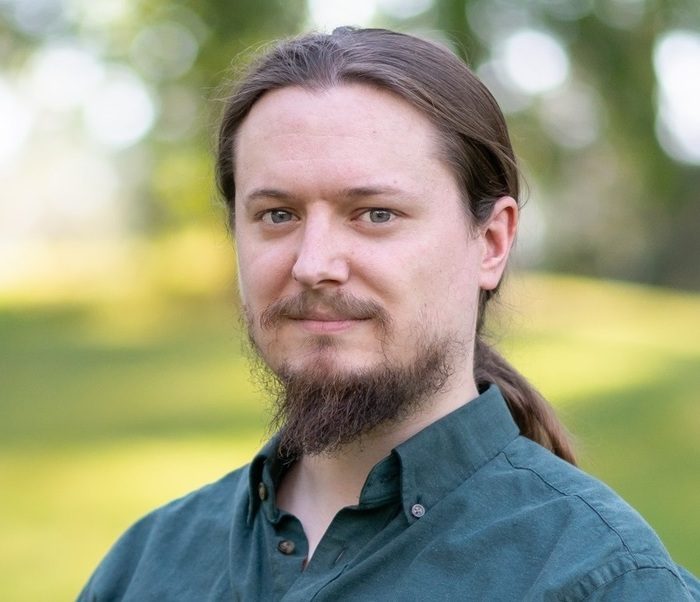 J.T. Greathouse has been writing fantasy and science fiction since he was eleven years old. He holds a BA in history and philosophy with a minor in Asian studies as well as a Master's in Teaching from Whitworth University, and spent four months of intensive study in Chinese language and culture at Minzu University of China in Beijing. His short fiction has appeared, often as Jeremy A. TeGrotenhuis, in Beneath Ceaseless Skies, Writers of the Future 34, Deep Magic, Orson Scott Card's Intergalactic Medicine Show, and elsewhere. In addition to writing, he has worked as an ESL teacher in Taipei, as a bookseller at Auntie's Bookstore in Spokane, and as a high school teacher. He currently lives in Spokane, Washington with his wife Hannah, his cat Ofelia, and several overflowing bookshelves.