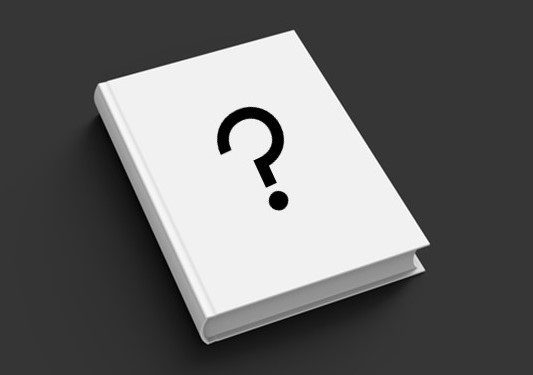 ---
We at FanFiAddict want to thank Derek Prior for allowing us the opportunity to reveal the cover for his upcoming title, Tomb of the Witch Queen, which is Book 9 in his Annals of the Nameless Dwarf series, all of which can be found right here.
Without further ado, let's get a peak at that cover, eh?
---
VVVVVVVVVVVVVVV
VVVVVVVVVVVVVV
VVVVVVVVVVVVV
VVVVVVVVVVVV
VVVVVVVVVVV
VVVVVVVVVV
VVVVVVVVV
VVVVVVVV
VVVVVVV
VVVVVV
VVVVV
VVVV
VVV
VV
V
---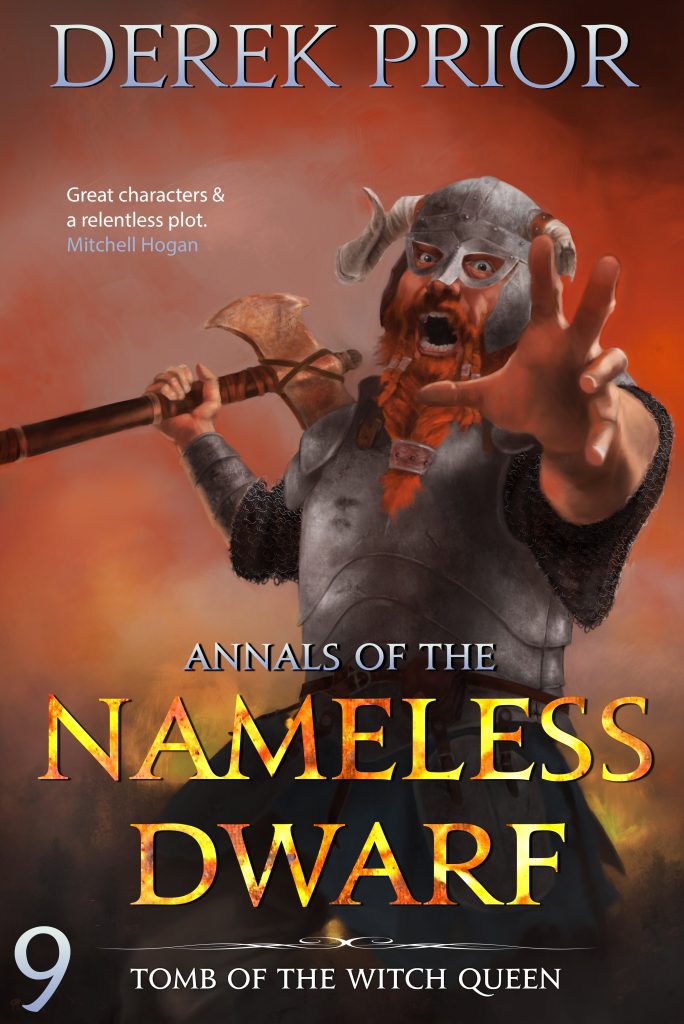 ---
Synopsis
The dwarven civil war might have ended, but the powers behind it still fester….
Snuv Scavage is about as lowborn as a dwarf can get. With no parents and no home, she tends Arnoch's battle-goats and sleeps in their pen. But there is something special about this dwarf. Something written in her blood.
When disturbing reports come in from the city of Jeridium, Snuv is sent to kill the heavily pregnant Skald, Nyra Sahtis, before she can give birth to her unnatural child. But Nyra is watched over by the Church of the Way, whose priests have changed beyond all recognition. And she enjoys the protection of Caelin the Cleaver, the most deadly warrior of her generation.
Meanwhile, the wizard Venton Nap has returned to life on Aosia with only one thing on his mind: to bring back his deceased family from the Supernal Realm. Employing a guide from the backwater town of Malfen, Venton picks up on the ill-fated quest that once ended his life, determined to find the fabled lily cats of Rhylion and wrest from them the secret of life.
As the ages old war between the Lich Lord of Verusia and the Witch Queen of Tho-Agoth at last comes to a head, plunging Medryn-Tha into a new age of darkness, the statue of a dwarf sculpted from clay appears to Snuv and becomes flesh before her eyes.
A dwarf with a plain-looking axe, which he claims is the stuff of legends.
A dwarf who knows Snuv better than she knows herself.
---
About the Annals of the Nameless Dwarf
A tale of tragedy, triumph, and redemption from a master storyteller at the top of his game.
WHAT'S IN A NAME?
A dwarf is found murdered in the ravine city of Arx Gravis.
Chilling sounds rise from the mines.
And rumors abound of a lost axe that may prove the last hope of a race destined to die.

But deception is rife, and unseen forces manipulate all paths to the future.
It is a pivotal moment for the dwarves.
Blood will flow in rivers through the ravine. Friends will become foes. A name will be forgotten.
And a hero will rise.
This is the epic saga of the Nameless Dwarf.
"Derek Prior always produces masterpieces of storytelling, with great characters full of life, relentless plots, and gripping and intense fight scenes."
Mitchell Hogan, author of A Crucible of Souls
"A masterpiece of sword and sorcery storytelling. A visceral yet thoughtful epic."
Bookwraiths Reviews
"One thing that impressed me right from the beginning were the fight scenes. Nameless is implacable, but not invulnerable, and the scenes give a good sense of how tough and strong he is, while never descending into cartoonish invincibility. The fights are well-written, clear and concise without skimping on detail or ending anticlimactically."
Black Gate Magazine
"People don't actually realise how hard it is to write a good battle scene, but Prior makes it look easy. They are gripping, violent, and brilliantly choreographed."
Smash Dragons
"A Fantasy Adventure of remarkable scope, populated by many memorable characters. Maybe Prior's finest work to date."
Ray Nicholson (Amazon Top 1000 reviewer)

"It's not often I'm left speechless but this was one of those times. WOW!!"
Ebookwyrm
---
About the Author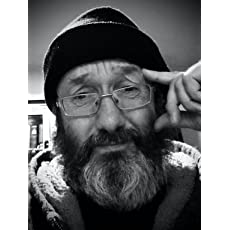 Derek Prior excels in fast-paced, high stakes epic fantasy adventure stories in which good ultimately triumphs, but always at a cost.Taking familiar fantasy tropes as a point of departure, Prior expands upon them to explore friendship, betrayal, loyalty and heroism in worlds where evil is an ever-present reality, magic is both a curse and a blessing, and characters are tempered in battle.
Born in East Sussex in the south of England, he worked as a mental health nurse in England, Wales, and Western Australia. He has also been an actor, personal trainer, and developmental editor, and is now a full-time writer. He lives in North Carolina, USA.
Journal of Always book of the year 2011 (Sword of the Archon)
Winner of best fantasy novel 2012 (The Nameless Dwarf: The Complete Chronicles)
Fantasy Faction semifinalist for the SPFBO 2018 (Ravine of Blood and Shadow)
The Fantasy Hive quarterfinalist for the SPFBO 2020 (Last of the Exalted)
SABA AWARDS Best Fiction Writer (long list) 2020 (Last of the Exalted)
Website: www.dpprior.com
Facebook: www.facebook.com/dpprior