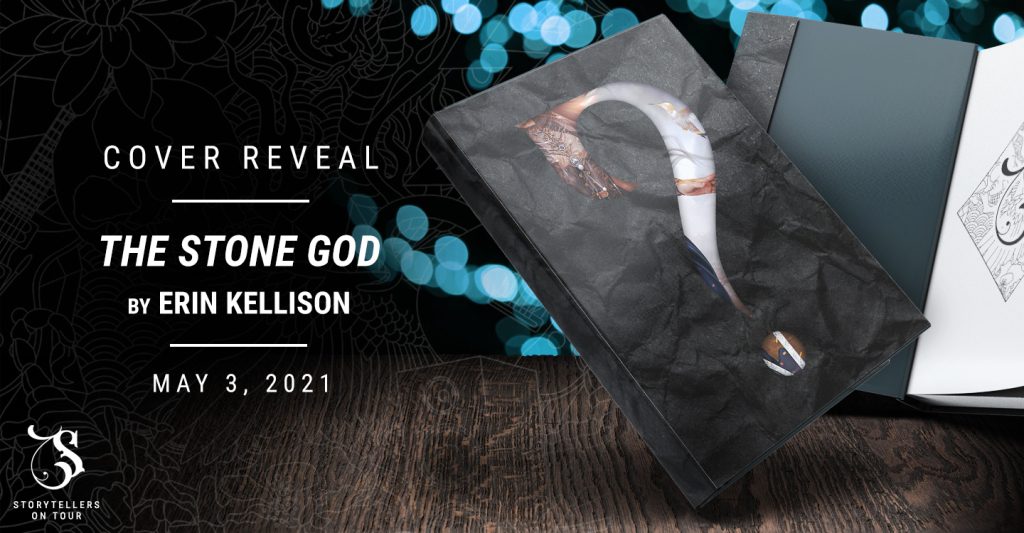 ---
Thanks to Justine and Timy over at Storytellers on Tour for allowing us here on FanFiAddict to join the Cover Reveal Tour for The Stone God (Indulgence #1). Also, enormous shoutout to Erin on her upcoming release!
---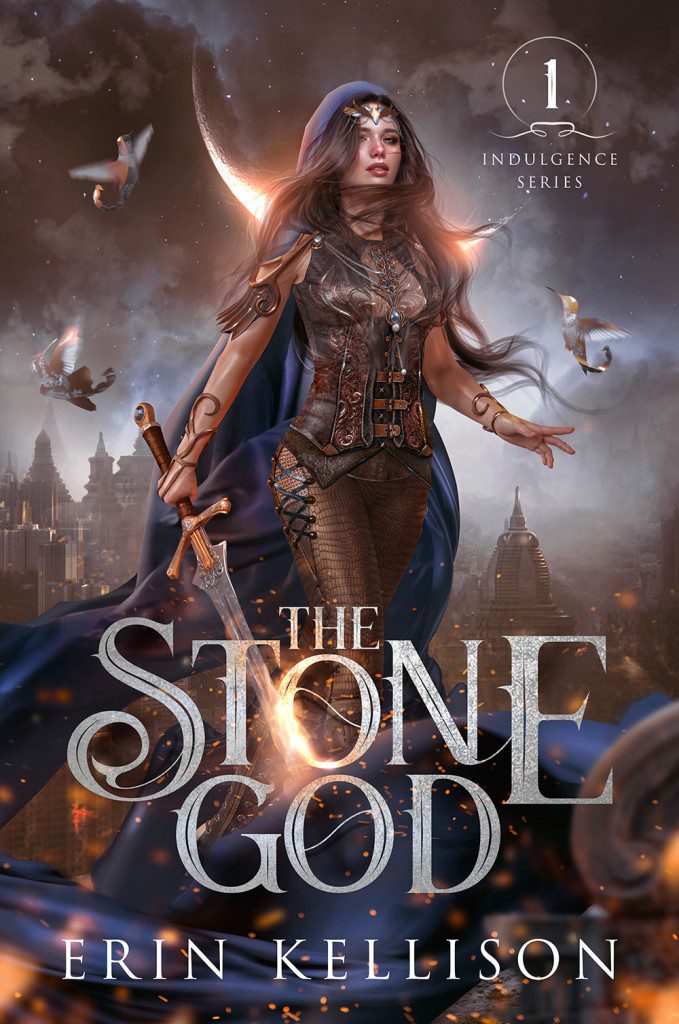 Book Information
The Stone God by Erin Kellison
Series: Indulgence (#1)
Expected Publication: May 24, 2021
Genre: Urban Fantasy, Dark Fantasy
Goodreads: https://www.goodreads.com/book/show/57876345-the-stone-god
Amazon: https://www.amazon.com/dp/B093L5SZVV
Barnes & Noble: https://www.barnesandnoble.com/s/2940165235955
Apple Books: https://books.apple.com/us/book/the-stone-god/id1564996789?ls=1
Kobo: https://www.kobo.com/us/en/ebook/the-stone-god
Cover by: Story Wrappers (https://www.storywrappers.com)
---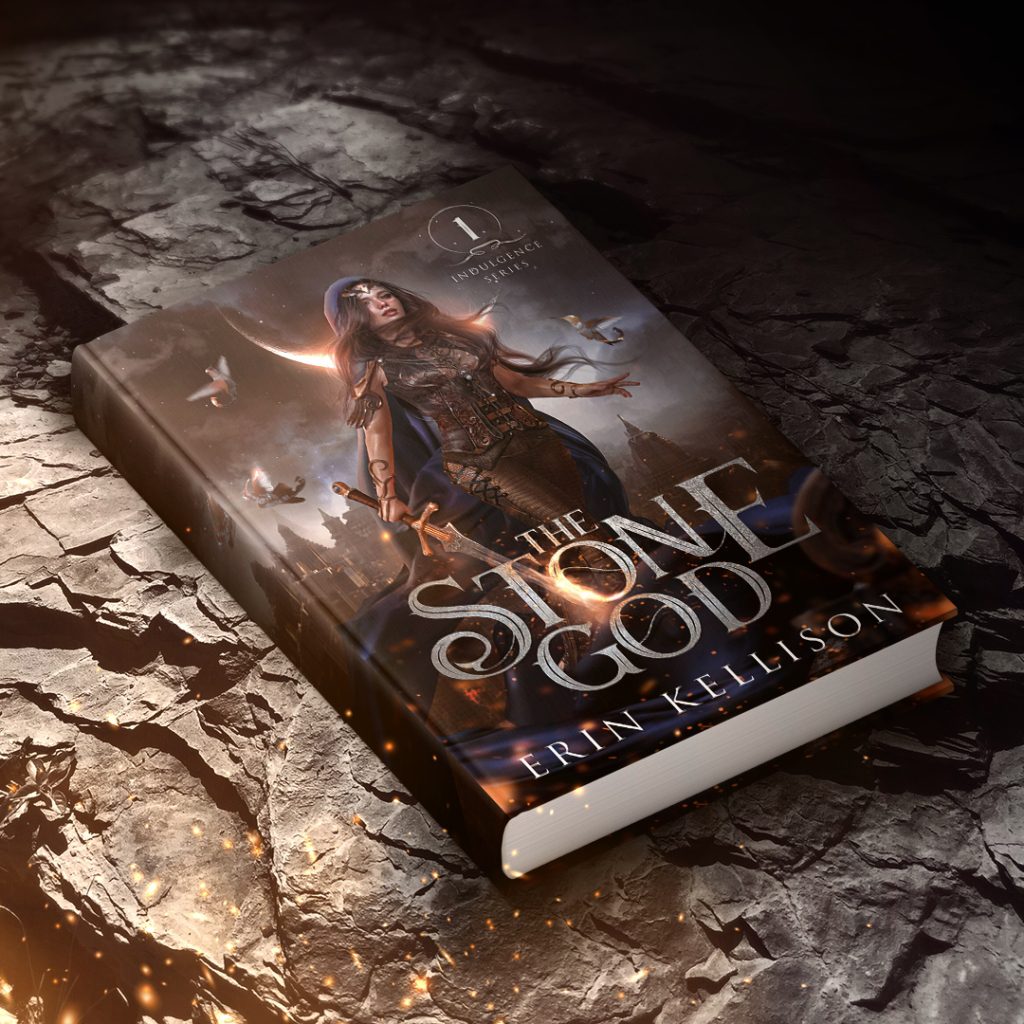 Book Blurb
Enter bestselling author Erin Kellison's captivating new world of gods, monsters, passion, and games…
Terah Crane knows not to tempt the gods. A happy life—or at least an uncomplicated one—involves no gods at all. And since her loving grandfather bought her an Indulgence that exempts her from their service, she can focus on her other problems of being recently divorced, broke, and unemployed.
Seeking a fresh start, Terah packs everything she owns into her beat-up car and moves to her family's empty country cottage—never mind that deadly firedrakes occasionally wander into the garden. When an unlikely flood carries a cracked pillar of stone from a nearby shrine right to Terah's doorstep, it seems the gods demand her service after all.
The man trapped inside the monolith is still alive, and Terah's reluctant task is to resurrect him, his godkiller of a sword—and his fury for vengeance.
The gods' awesome powers are matched only by their careless, capricious whims—and vulnerable mortals are often the ones to suffer and die. Now, the gods are watching Terah, making her a pawn in their savage game. Her survival depends upon navigating a new world of peril and treachery, taking up a weapon, and making a fateful move of her own…
---
Author Information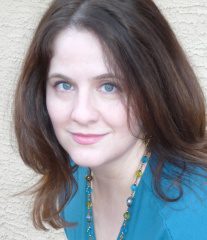 Erin Kellison is the bestselling author of the Dragons of Bloodfire series, the Reveler series, and the Shadow series. She writes fantasy, paranormal romance, and science fiction romance. She loves other worlds and visits them as often as possible via movies and books and her kids' imaginations. When not daydreaming or writing, she's goofing off with her family in sunny Arizona. Visit her at www.erinkellison.com.
---
Author Links
Website: https://www.erinkellison.com
Facebook: https://facebook.com/erinkellisonauthor
Instagram: https://www.instagram.com/erinkellison/
Goodreads: http://www.goodreads.com/author/show/3395248.Erin_Kellison