---
We at FanFiAddict want to thank D. W. Ross for allowing us the opportunity to reveal the cover for his newest title, The Darkest Dusk. This is Book #2 in his Onyxborn series, nipping at the coattails of Book 1, Cold From The North, which debuted in November of 2020 – and was reviewed rather recently by our own TravelingCloak.
Without further ado, let's get a peak at that cover, eh?
---
VVVVVVVVVVVVVVV
VVVVVVVVVVVVVV
VVVVVVVVVVVVV
VVVVVVVVVVVV
VVVVVVVVVVV
VVVVVVVVVV
VVVVVVVVV
VVVVVVVV
VVVVVVV
VVVVVV
VVVVV
VVVV
VVV
VV
V
---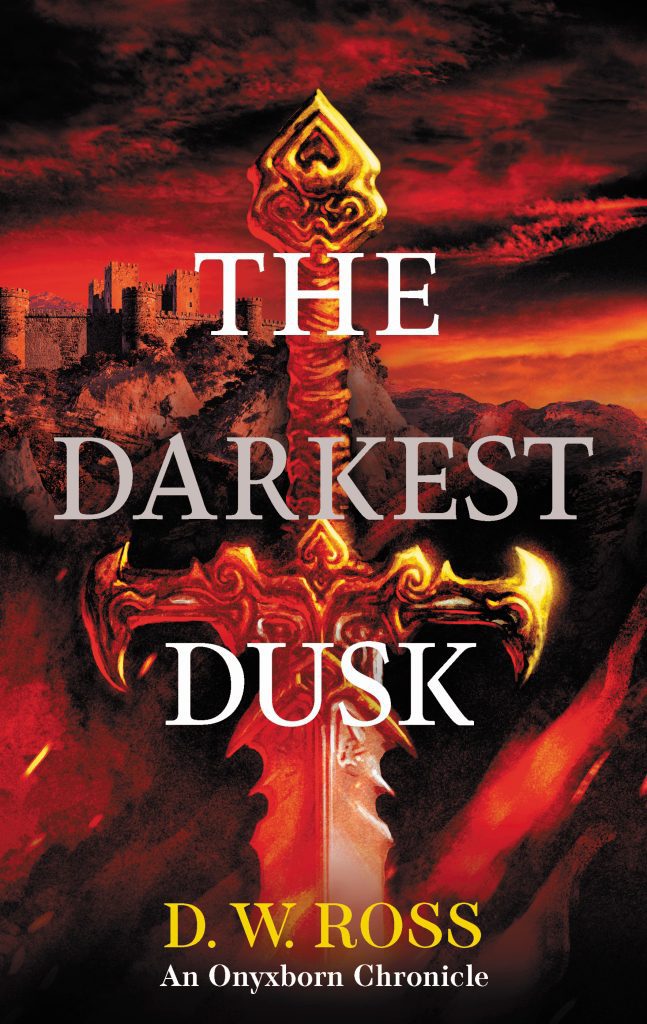 ---
---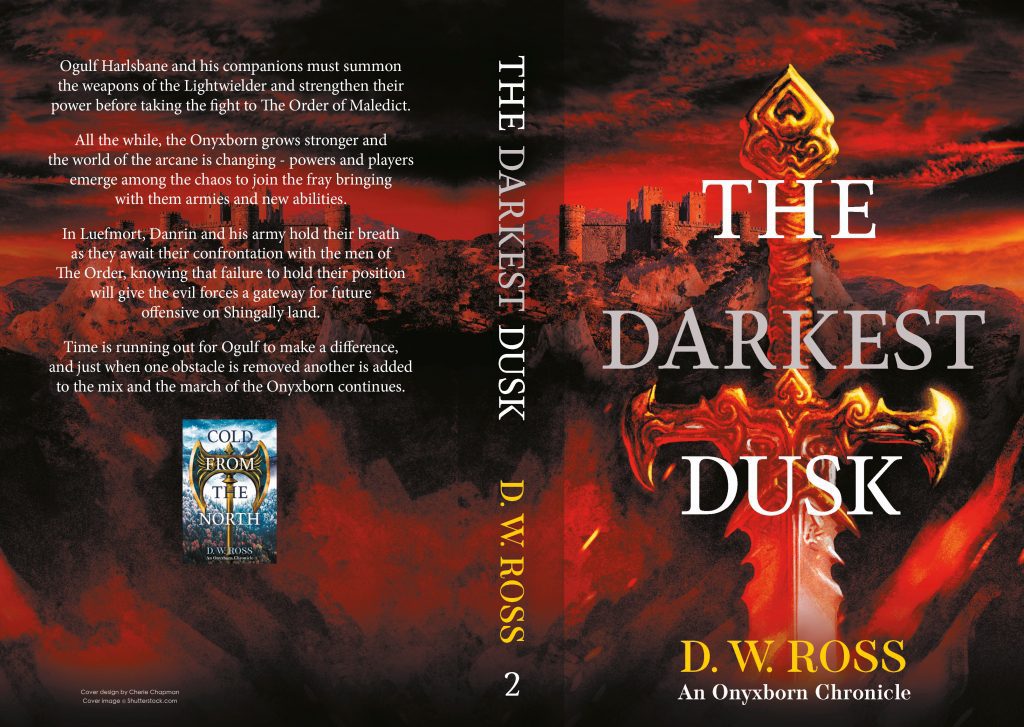 ---
Synopsis
Ogulf Harlsbane and his companions must summon the weapons of the Lightwielder and strengthen their power before taking the fight to The Order of Maledict
All the while, the Onyxborn grows stronger and the world of the arcane is changing – powers and players emerge among the chaos to join the fray bringing with them armies and new abilities.
In Luefmort, Danrin and his army hold their breath as they await their confrontation with the men of The Order, knowing that failure to hold their position will give the evil forces a gateway for future offensive Shingally land.
Time is running out for Ogulf to make a difference, and just when one obstacle is removed another is added to the mix and the march of the Onyxborn continues.
---
About the Author
D.W. Ross is an author who took the boredom of lockdown 2020 to another level by deciding to write a book despite having no experience in doing anything of the sort before – to say he never thought he would get this far is an understatement. One book has become a series, and now there is no stopping his creative mind as he plots books daily that he will absolutely never get to writing. Cold From The North was his first novel, with follow up The Darkest Dusk due out in 2021 with the closing novel of the Onyxborn Chronicles coming in early 2022. When not writing, he can be found watching pro wrestling, reading fantasy, dystopian and thriller novels, gaming, lifting weights and eating chicken wings. D.W. lives in Scotland with his wife.
---
Website: https://www.swordscastleswords.com/
Twitter: https://twitter.com/DWRoss8
Instagram: https://www.instagram.com/d.w.ross/
Goodreads: https://www.goodreads.com/author/show/5640630.D_W_Ross