Note from Michael:
This has been an absolutely mental year. For a variety of reasons—the big one being my inability to plan or schedule anything beyond lunch—I have ended up with four written novels all lined up for release.
A War to End All is already available for pre-order and will be released in ebook/KU/paperback on September 18th, 2023.
Sin and Sorrow (for which this is the cover reveal) is available for pre-order and will be released December 4th, 2023.
The Storm Beneath the World is currently waiting on cover arts and a final edit and will be released April, 2024.
Descent to Azakmar (middle-grade fantasy) is currently out with my test-readers.
How did this silliness happen? Honestly, I'm not sure. But I am ecstatic that by the end of the year, all three of my current trilogies (Obsidian Path, Manifest Delusions, City of Sacrifice) will be complete. I cannot wait to get to work on new stuff! In fact, I've already started two new projects!
And I'm babbling.
Way back—many thousands of years before the dawn of time—in the predawn of 2019, I stumbled across an up-and-coming artist by the name of Felix Ortiz. He'd done a handful of other covers already and had a style I immediately fell in love with. The first cover he did for me was Smoke and Stone, the first book in this series.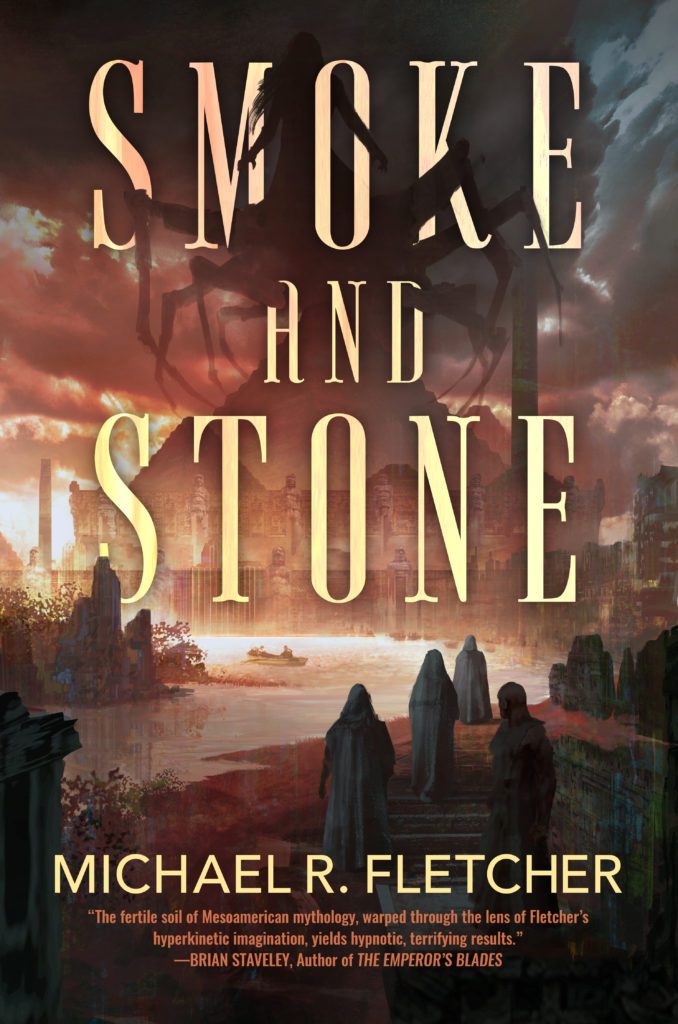 A few centuries later, in 2020, he did the cover for Ash and Bones, the sequel to Smoke and Stone.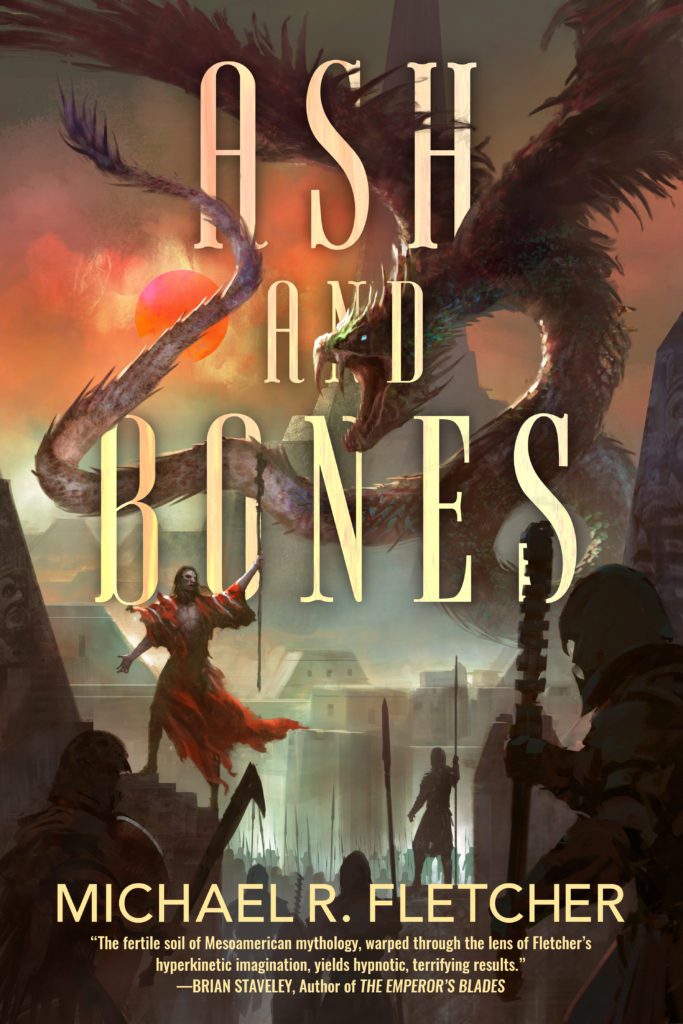 Felix has now done a total of seven covers for me. He is not only a fantastic artist, but also an absolute pleasure to work with. I send him mad ramblings and he turns them into art!
And so now, it is my pleasure to share the cover art for Sin and Sorrow, the final novel in the City of Sacrifice trilogy!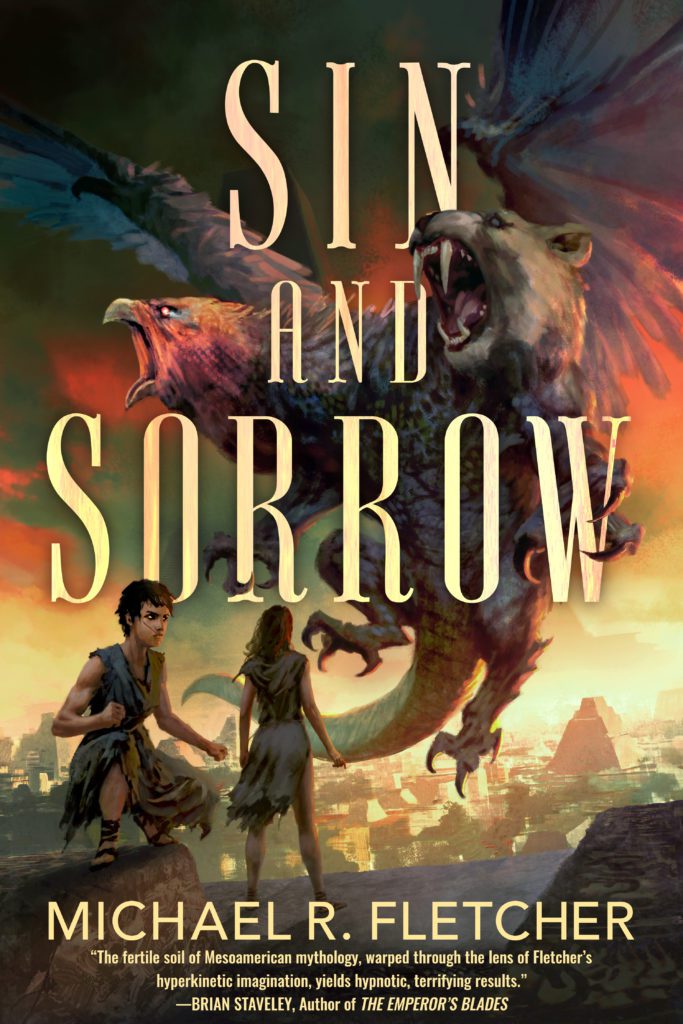 Blurb
Cloud Serpent spoke in death and venom.
Half Bastion's pantheon are dead, and more gods fall with every passing day. The underworld is ash, seared clean of souls by the Staff of the Fifth Sun. The nahual war among themselves, each sect battling to bring their deity to dominance. The veil is torn, the ghosts of dead gods, demons, and banished sorcerers clawing their way back into the city. Eternal Bastion is divided, her ancient stone crumbling.
Left brittle and cracked by the death of her friends, Nuru swears to rid Bastion of parasitic gods. Wielding the Staff of the Fifth Sun, the deranged Mother Death riding her soul, she stalks the pantheon one by one.
Fleeing his failures, riding the ragged edge of brain-burn, Akachi pursues his prey into the inner rings. If he doesn't catch them before they murder the last god, all Bastion is doomed. For religion does not play a part in a civilization, it defines it.
Find Mike and yell at him on social media: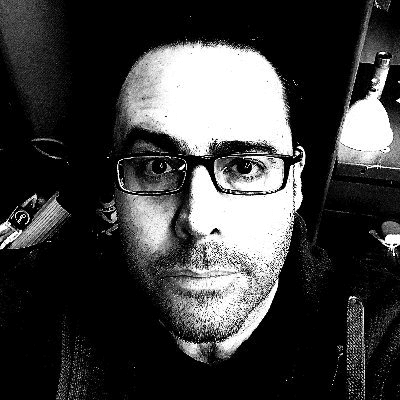 Twitter: @FletcherMR
Bluesky: @michaelrfletcher.bsky.social
Facebook: https://www.facebook.com/MichaelRFletcher
Discord: fletchgodapocalypse
Website: https://michaelrfletcher.com/