Another cover reveal brought to you by FanFiAddict! It's a pleasure to reveal Dreadwar, the trilogy concluding book in the Badges of Dorkdom, LitRPG fantasy series. Huge shoutout to the the artist Luciano Fleitas (Artstation) and designer, co-owner of Aethon Books, Steve Beaulieu!
Artist Bio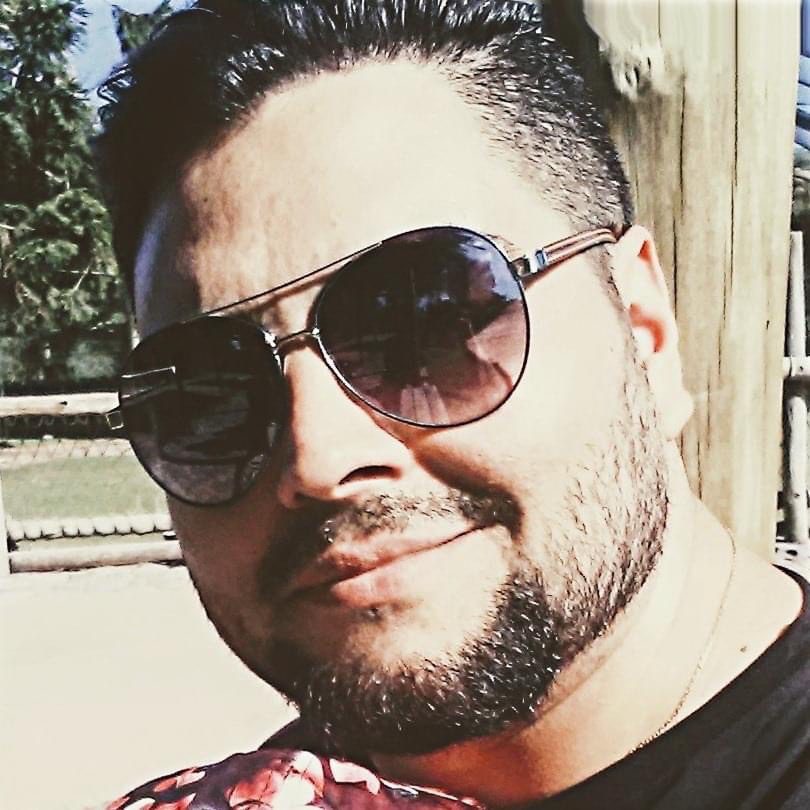 Luciano Fleitas is a random chill dude, as big as a mountain. He studied graphic design and teaching art, never finished any of those. Instead, he wasted time drawing. Which led him to make his childhood dream come true; spending 25 hours a day sitting in front of a computer without blinking. Hey, it's fun for him. He lives with his lovely wife and has 2 kids and even a few tiny dogs.
And now for the cover reveal, behold!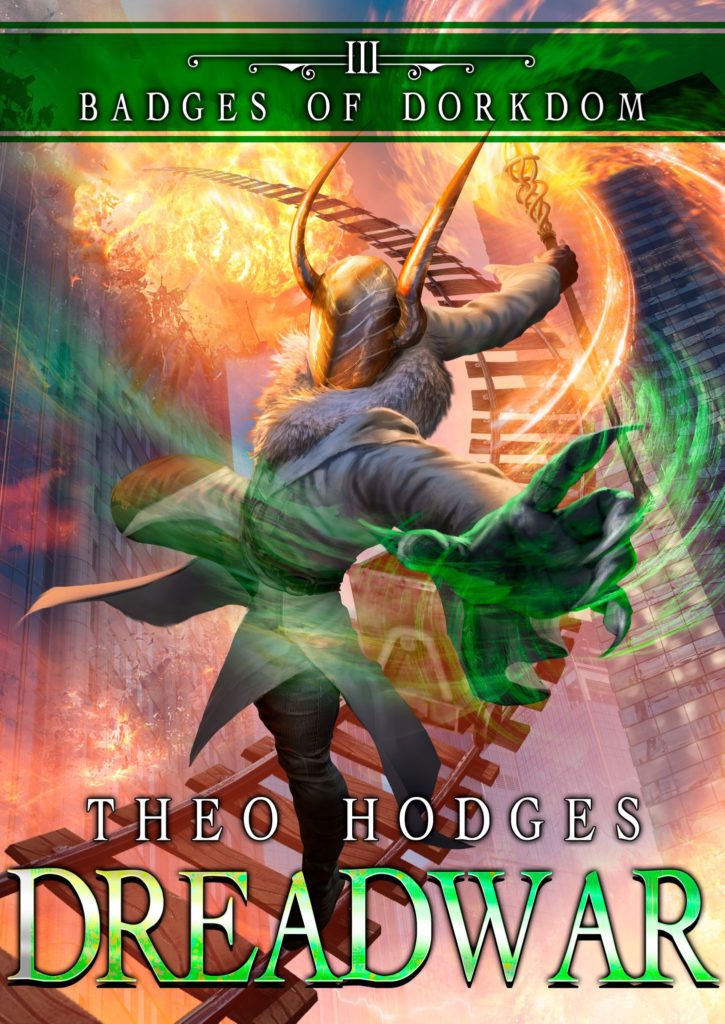 What to expect from this series – Theo Hodges
It's amazing to me that these guys have made each cover better than the last. This is a townbuilding LitRPG fantasy with an epic finale, and I'm thrilled to see a cover that's perfect for my idea. I feel it lives up to its title, Dreadwar, without spoiling the mystery or adventure to come. My hero is a snowboarder at heart who gets to be a wizard, and this is his sometimes goofy, sometimes knee-deep in orc blood story. Aethon hired the same artist as the Dungeon Crawler Carl covers, and once again, Luciano proves he is our day's golden child.
Series Info
Universal link for book 1: http://mybook.to/DWiz
We're also currently celebrating the release of book two, out today!
Universal link for book two: http://mybook.to/Dfort
If you'd like to meet Theo and hear more about this world, check out his interview: https://m.youtube.com/watch?v=CgrwR6
If you're new to the series here's the blurb for book 1, Dreadlord Wizard and also all of the covers for the trilogy put together!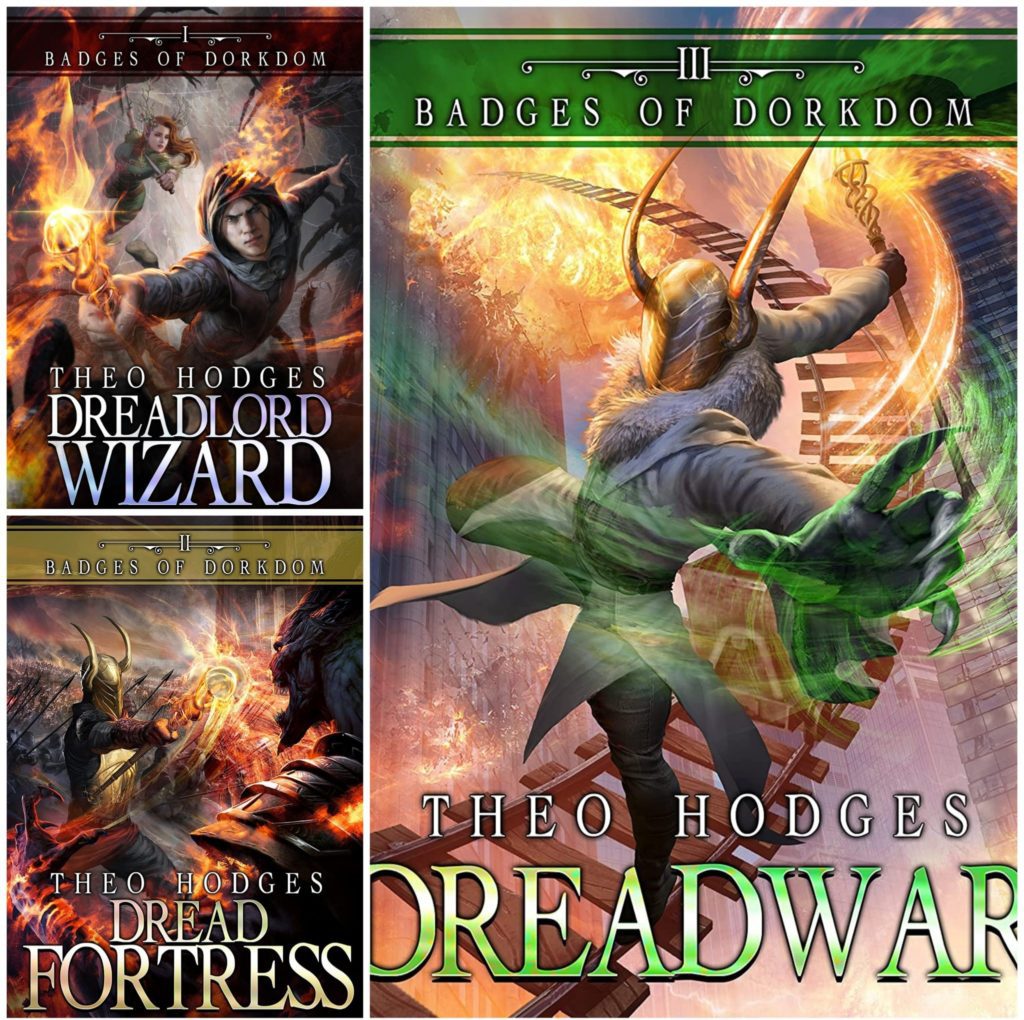 Book 1, Dreadlord Wizard Blurb
His first quest is to survive the day. Then, do the same tomorrow…
When Kenny is chosen for InterRealm, a real-life wargame where defenders are portaled in from their homeworld, he is forced to survive in a violent fantasy landscape.
Build a powerful presence in InterRealm and his homeworld will likely remain safe.
Fail, and the invaders will break through.
If there's any consolation prize between Kenny getting to be a famous wizard, or building a Dread-fortress from the bones of his enemies, it may not be enough to make up for the fact that real live orcs are trying to kill him. To top it all off, the game master in his head couldn't be any less impressed with his assignment.

Someone obviously botched their chances when they chose future-college-dropout, Kenny. His opportunity to prove everyone wrong starts now…
Don't miss the start of an epic new LitRPG series from debut author Theo Hodges. It's perfect for fans of Sean Oswald, Dakota Krout, and Shirtaloon.