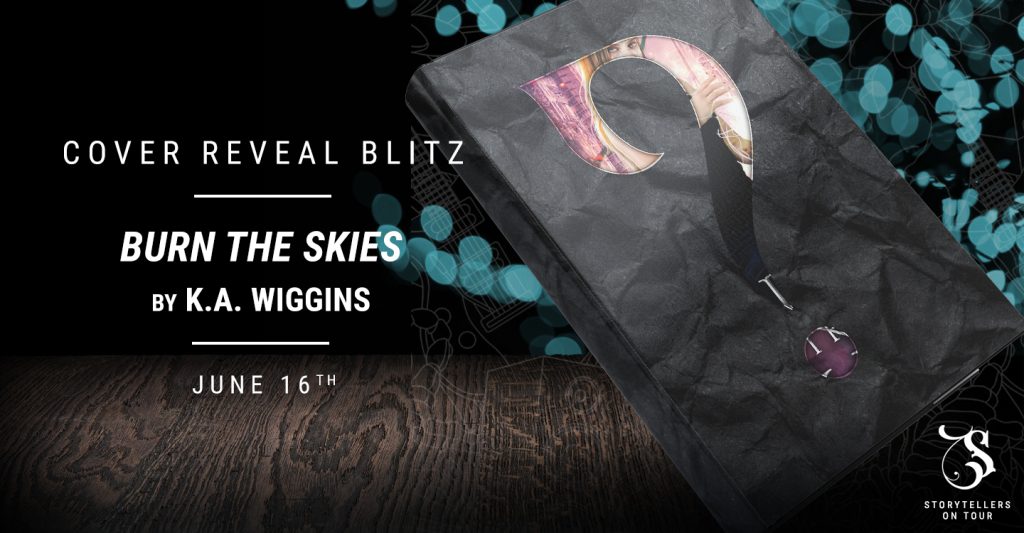 ---
Thanks to Justine and Timy over at Storytellers on Tour for allowing us here on FanFiAddict to join the Cover Reveal Blitz for Burn the Skies. Also, an enormous shoutout to K.A. on her upcoming release!
---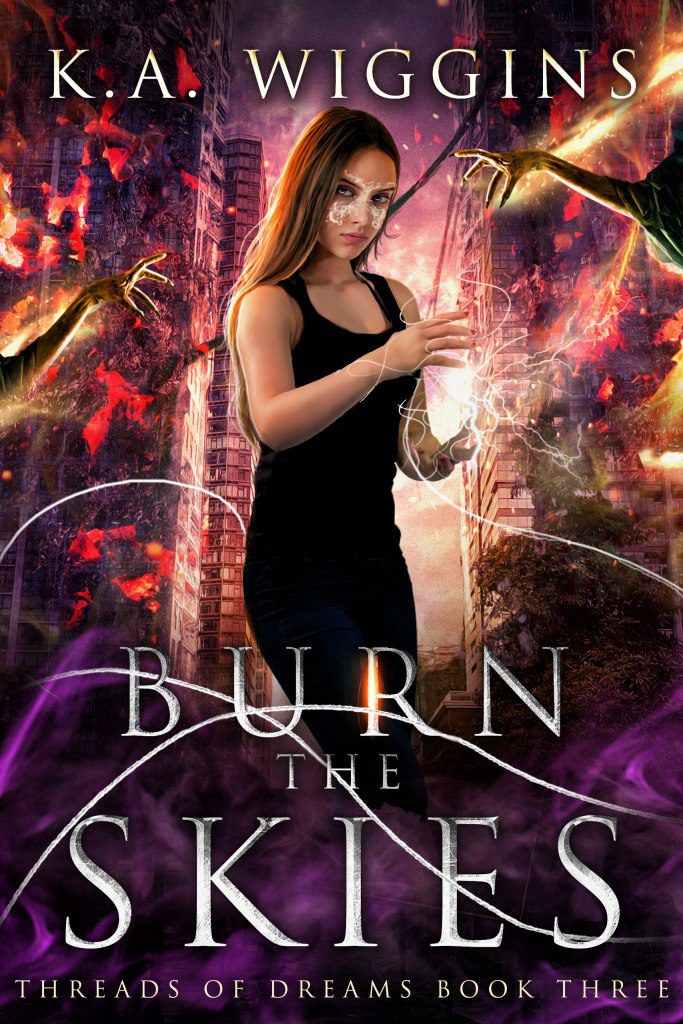 Book Information
Burn the Skies by K.A. Wiggins
Series: Threads of Dreams #3
Expected Publication: July 7, 2021
Genre: YA Fantasy
Goodreads: https://www.goodreads.com/book/show/56554432-burn-the-skies
Universal Purchase Link: https://books2read.com/burntheskies
Amazon: https://www.amazon.com/gp/product/B08S23XXLT
Barnes & Noble: https://www.barnesandnoble.com/w/burn-the-skies-ka-wiggins/1138917861?ean=2940162255505
Apple Books: https://books.apple.com/us/book/id1569270427
Kobo: https://www.kobo.com/gb/en/ebook/burn-the-skies-1
Play Books: https://play.google.com/store/books/details?id=OP0vEAAAQBAJ
Smashwords: https://www.smashwords.com/books/view/1071568
Cover by: Christian Bentulan (www.CoversByChristian.com)
---
Book Blurb
In the city of nightmares, death is far from the end.
Cole's situation has never been more dire. But her continued existence, such as it is, is far from the only thing at risk.
If she can't find a way to keep the Mara from being unleashed by the one person she never could have imagined, not only her city, but the whole world will be devoured.
In this thrilling conclusion to the Threads of Dreams trilogy, the spark of revolution is lit—and even a drowned city can burn.
---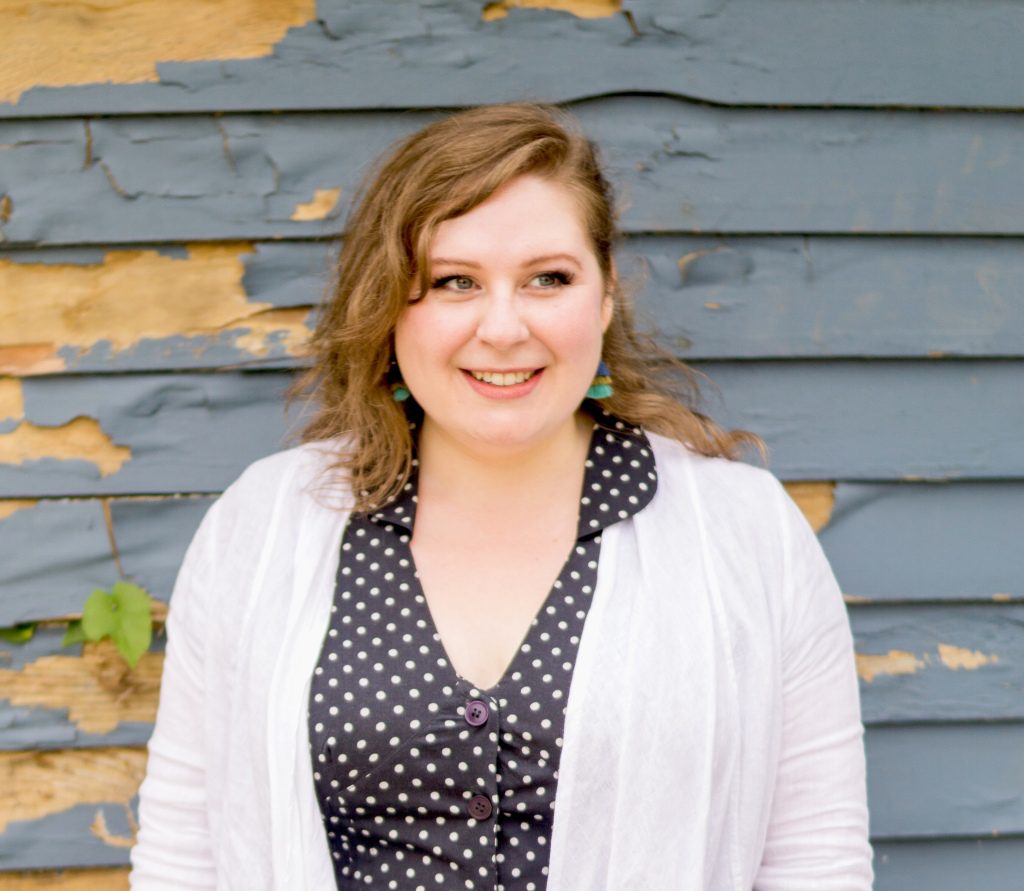 Author Information
K.A. Wiggins is a Vancouver-born Canadian speculative fiction author, speaker, and creative writing coach known for the acclaimed "climate crisis + monsters" YA series Threads of Dreams. Her work explores social movements, environmental crisis, and identity issues through intricate, dreamlike tales of monsters and magic.
Her debut, Blind the Eyes (Threads of Dreams, 1), was a Barnes & Noble Press "20 Favorite Indie Books of 2018" and a 2020 Page Turner Awards "Book Spotlight Prize" winner.Her short fiction has been published by Enchanted Conversation: A Fairytale Magazine, Frozen Wavelets by The Earthian Hivemind, Fiction-Atlas Press, and Virgibooks (in translation).
Join her newsletter at kawiggins.com for biweekly updates and bonus content, including a free ebook of Threads of Dreams series prequel novella Under.
---
Author Links
Website: http://kawiggins.com/
Twitter: https://twitter.com/kaiespace
Instagram: https://instagram.com/kaie.space
Facebook: https://www.facebook.com/kaiespace
Amazon: https://www.amazon.com/K-A-Wiggins/e/B072N62MXK
BookBub: https://www.bookbub.com/authors/k-a-wiggins
---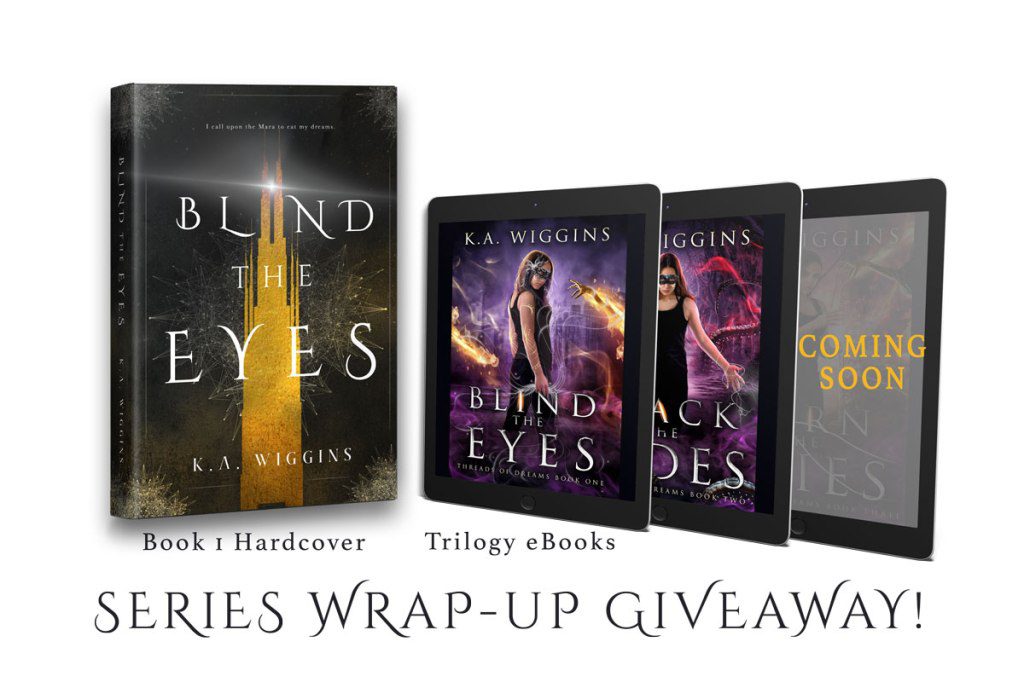 Click the banner to enter!